Pumpkin Donuts and Odd Jobs Funded My Trip to Panama
I had to come up with $1,500, so I got creative.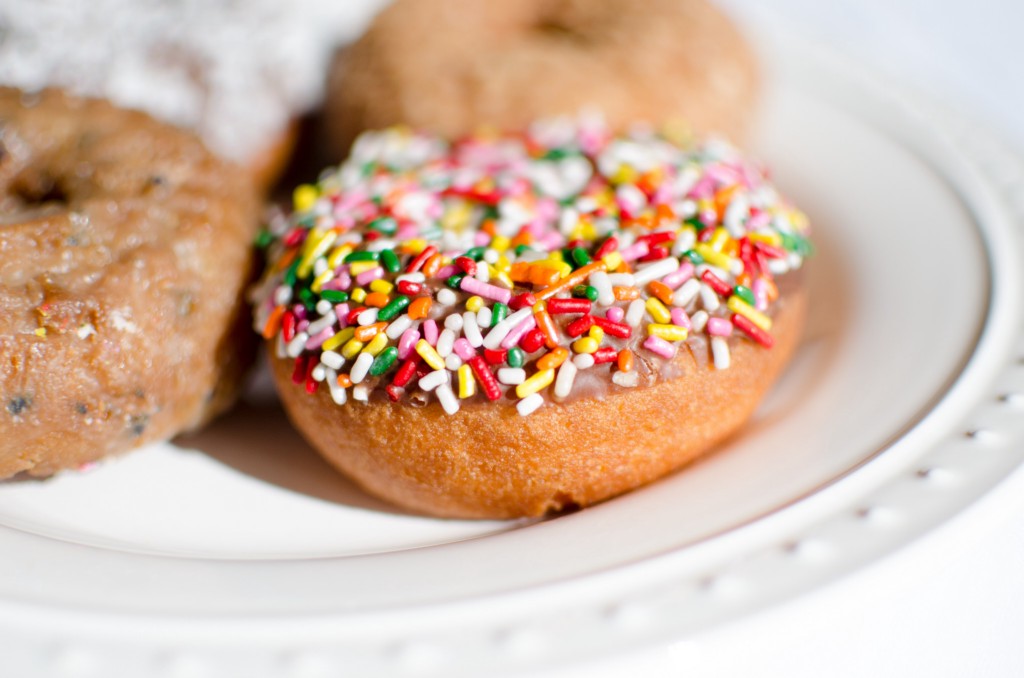 In my senior year of college, I decided to visit Panama for winter break. I planned to volunteer and sightsee around the charming Casco Viejo and visit sites like Cerro Ancon and the Panama Canal. Some of my best friends were planning on going too, and I was dying to get back to Latin America after returning from a study abroad in Buenos Aires.
It was a no-brainer, at least for the excitement factor. Not so much for my finances. The trip cost me around $1,500, including flights, the volunteer program fee, food and accommodation. When I made the decision to go, the amount of work hours it would take me to amass one thousand five hundred dollars wasn't really a factor.
That semester, I was juggling a full course load, two theses, and volunteer commitments, as well as teaching exercise classes at the university gym and working part-time at a residence hall reception desk. As soon as I had to start making payments for the trip, I realized I was in trouble. I needed more money, but I couldn't fit in another part-time job. Nobody would hire me from 10:30 a.m. to 1:15 p.m. on a Tuesday afternoon or 2:05 p.m. to 4:00 p.m. on a Friday.
I considered writing a letter and asking friends and family to support me. This was a volunteer trip, after all. People asked for sponsors for volunteering all the time, and I'd already garnered several donations for a previous volunteer trip. That idea was quickly eliminated as soon as my mother caught wind, who, in maintaining correct social etiquette reprimanded me for thinking of asking people for money again. "You do not ask for money more than once!" she said firmly.
I knew for Christmas I would ask my family to give me money for the trip in lieu of any material present, but that wouldn't be until December. The payments were due now.
So I had to get creative.
I had my first idea when my mother came to visit. She's a food blogger and writer who brought me her latest baking obsession: cranberry pumpkin donuts with cream cheese icing. My five roommates and I managed to eat the entire batch in one sitting. They were delicious, perfect with coffee and highly addictive.
They were also trendy.
I live in Indiana, which somehow adds an extra dimension to the term "basic." When people in NYC start tweeting about pumpkin spiced lattes, then people in Indiana demand their right to have them too. If all things pumpkin were in, then these pumpkin donuts would certainly sell.
I decided to take my mother's recipe, bake donuts, and sell them to hungry Hunter rain boot-wearing sorority girls across campus. They wouldn't be my only customers, of course. Everyone—as I quickly found out—loves a pumpkin donut.
I started baking multiple batches a week, packaging each donut in a clear baggie with a twist tie. I set the price at $2 per donut, and then did a series of trials to determine how to best sell them. (I quickly eliminated selling during first-year lectures, for example, because first-year students have meal plans and don't carry cash.)
I took my creations to club meetings and around town. Around Thanksgiving time, I secured several bulk orders for people's family gatherings. After that the hype started to dissipate and I couldn't even sell donuts to my immediate social circle. I had to find another focus.
I logged onto my university's classified ads, a database I had previously used to search for psychology or sociology studies looking for participants. I still kept my eye out for those studies and participated in any that I qualified for, but this time I looked at the other jobs as well—and found a jackpot. People were offering random jobs you couldn't have dreamed up.
If I could do it, I did it. I found a weekly (sometimes twice weekly) gig going to a (presumably) wealthy international student's apartment and picking up boxes of DSW shoe returns she wanted shipped via FedEx. I was paid $30 for around ten minutes of work.
Then there was the wife of another international student who was tired of the city bus and wanted someone to teach her how to drive. I was honest about my lack of qualifications, but my student didn't mind. Appreciating my calm and encouraging manner, she hired me for two to three lessons a week at $15 an hour.
My social life suffered, as I had to be selective about how often I went to restaurants or what activities I chose to do. I scrambled around, ran late to all my commitments, and had tough moments with friends who wanted to know why I was so money-focused that semester, but in the end, my steady part-time jobs, pumpkin donut sales, and odd jobs got me to Panama.
I may not be financially savvy, but that semester I learned that I could be financially creative. I made dough to make dough, after all—and taught myself about sales, trends, and how to know when your market is saturated. Plus, I became a pretty good donut cook, which will come in handy if I ever need to earn some quick cash in the future.
Allison Yates is a freelance writer focusing on travel, people, and human rights. Follow her on Twitter @AllisonBYates and Instagram @AllisonYatesWrites.
This story is part of The Billfold's Vacation Series.
---
Support The Billfold
The Billfold continues to exist thanks to support from our readers. Help us continue to do our work by making a monthly pledge on Patreon or a one-time-only contribution through PayPal.