Starfish Inn Seeks Caretaker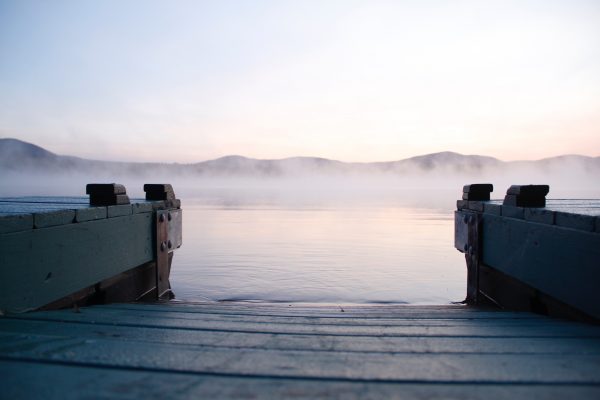 *DREAM JOB ALERT.* The historic Starfish Inn, located in the remote fishing village of Gull, Maine, is seeking a full-time handyperson and caretaker.
If you love fixing stairs, and believe something sinister is hiding under them, this job is for you.
We are an equal opportunity employer. We do not conduct background checks, as everyone in this town is running from a shady past and we aren't here to judge. We live for the drama; you have to make your own fun in a small town.
Who are we looking for?
We want a jack-of-all-trades — someone with experience in heating, plumbing, groundskeeping and carpentry, as well as exorcisms, counterfeiting, and raccoon retrieval/removal.
Since the Starfish Inn is located in a sleepy coastal town, you must also have a working knowledge of forensic pathology and at least two years of law school. It's not unusual for bodies to mysteriously wash ashore, and when it's your week to volunteer as town coroner, you must know what to do. As the new person in town, it's likely you will be implicated in the crime, and you must be able to defend yourself in a court of law.
Additional job responsibilities include:
Hedge clipping. People come from around the world to see our 62 starfish-shaped hedges. As our caretaker and occasional tour guide, you will need to know both starfish and human anatomy. When a rogue hedge falls and pins a guest to the ground, you must be ready to spring into action.

Ability to carry up to 150 lbs or the equivalent of an adult body. When you are not able to save that guest from being gored by the starfish hedge, you must be able to carry them a half mile down the road to the hospital.

Wound disinfecting. When a guest has sustained a massive hedge trauma, and you can't reach the hospital in time, you will need to know how to clean the wound, apply pressure and stop the bleeding. If you run out of the options, remember there is always a body of water looking for a body.
You will REALLY impress us if you have:
An abiding love for the 1993 crime drama, The Pelican Brief. It's the only VHS tape we have in our library and on slow nights you will be called upon to act out entire scenes for the amusement of the staff.
Pay
$17/hr plus room and board. You'll be living in a lovely detached garden shed where you can sleep surrounded by the tools of your trade. Rumor has it the shed was once home to President Truman's animal tusk collection! This is not true but it helps us sell rooms. Staying in the shed is contingent on how well you can propagate this lie to guests.
How to Apply
All interested applicants should show up to our front door one night, unannounced, in the rain. Do not give us any background information and let us guess your first name. If we can correctly guess, the job is yours. No questions asked.
Ali Kelley is a writer living in Brooklyn. She never trusts job listings that advertise themselves as "dream jobs." You can read more at aliskelley.com.
Photo by David Anderson on Unsplash.
---
Support The Billfold
The Billfold continues to exist thanks to support from our readers. Help us continue to do our work by making a monthly pledge on Patreon or a one-time-only contribution through PayPal.