The Art of Crafting an Amazon Wishlist That People Will Actually Buy From
Books, bath bombs, and a ton of candy.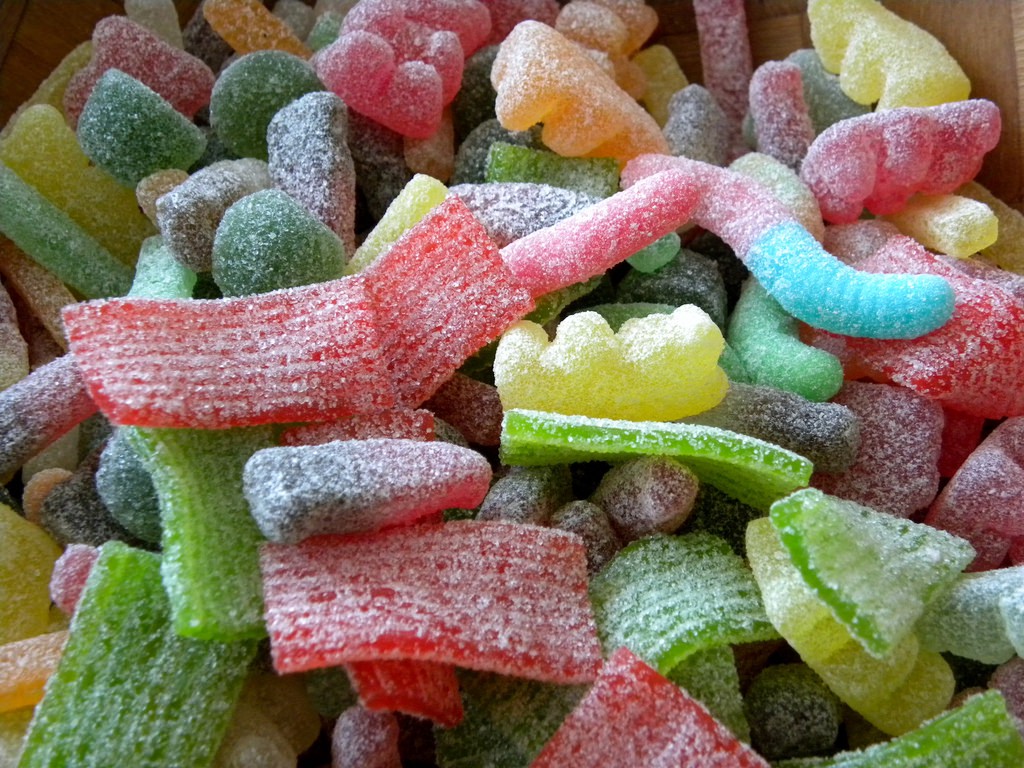 My boyfriend Josh keeps a running Amazon wishlist and is a huge believer in its convenience. I, on the other hand, grew up thinking of wishlists as items reserved for children at Christmas, the one time of year when we would finally be able to ask our parents how to spell all of the cool toys we had seen in commercials and been silently cataloging in our heads.
So I didn't feel the need to look over Josh's wishlist to figure out what to give him. I love finding the perfect gift for people — taking mental notes when people mention things they love or want and then surprising them with it later, or finding something that is the perfect combination of a person's interests that no one knew existed. I felt like I knew Josh well enough to find him gifts myself.
Still, I took a look at his Amazon page. Nothing on there really surprised me. A lot of the things on his wishlist were items he had told me he wanted. I scrolled through the list with interest, clicked it closed, and didn't think much about it.
But, despite the fact that I knew Josh enough well enough to get him gifts without it, I found the wishlist to be a helpful brainstorming tool. If I ever needed a smaller add-on present, I could always choose something from the list—and whenever mutual friends asked me for gift ideas for Josh, I could always pass along the URL.
When Josh told me I should create a wishlist, I could understand the practical aspects. Josh often got frustrated trying to buy gifts for me, and he felt added pressure because my birthday and Christmas fall on the same day,. An Amazon wishlist would be an easy way of giving Josh suggestions without outright telling him what I wanted. Plus my mom still occasionally asked what I wanted to pass on to other relatives.
But—as I stared at the screen trying to build my list—I had trouble coming up with ideas. What did I want? How personal could I get with the items I listed? What were the appropriate price points to find items within? Should the items be really indicative of what I really want, or should they be things I'm interested in that I know make good gifts?
I started simple. I tried to think of things I needed that were affordable: a set of towels for under $20, a pair of house slippers around $40, a three-bag rolling laundry cart for about $30.
The problem with adding practical items to a wishlist is that they don't make particularly sexy or exciting gifts. One year, my roommate asked me what I wanted for my birthday and I requested office supplies. While she bought me the three-hole punch I badly needed for my playwriting submissions, she also told me that I had to consider it my Christmas gift since she refused to say she bought me a three-hole punch for my birthday.
Thinking of more gift-friendly things I wanted was hard. I ended up putting a lot of candy on the list because candy has a low price point and brings me endless amounts of joy. I asked for tubs of some of my favorite Haribo candies that were really only available via third-party sellers in Europe, $20 of giant apples, and $25 of balla balla, fruit licorice tubes filled with fondant. I also took advantage of the bulk candies available through Amazon like a one-pound bag of Chimes Ginger Chews.
Then I tried to think of brands I window-shopped, online and off. Lush bath bombs and bubble bars were expenses that I couldn't really afford at $3–$7 each, but they would make a fairly inexpensive gift. I also found some work-appropriate tops for work from Modcloth ($35–$40) and a few makeup palettes from Sephora ($30–$45). I also added some books, since those are always great gifts and are relatively inexpensive.
I thought I had done a relatively good job creating my list, but when Christmas came around I ended up receiving multiples of a couple of the same gifts. People did not, in fact, gravitate towards getting me the $33 trashcan with the lid or the $20 set of pillows. Instead, they bought the Naked Smoky eyeshadow palette (I received two, incidentally, on the same day, and when I told my mom about it, she admitted she might need to do some returning) and spiralizer cookbooks, which I guess is what happens when you tell everyone you want a spiralizer for Christmas.
My boyfriend suggested I add more stuff to the wishlist to prevent duplicate presents in the future, and so I found myself staring down my list yet again.
Despite wanting to make my wishlist more gift-friendly, I started to realize that separating what I want from what I need is almost impossible, especially when I can't afford everything I need, or at least the versions of things I need. Like, I have a bulk pack of toilet paper ($22) on the list, not because I can't afford toilet paper or REALLY love toilet paper, but because I aspire to be the kind of person who has a whole stash of it and never questions whether or not the household is in bountiful supply. I want to be the kind of woman who always has a back-up roll under the sink or in the linen closet.
I discovered that the whole point of building a wishlist is more than just listing a bunch of stuff you want — it's also an exercise in evaluating your life and seeing what attainable items would make it easier and more enjoyable. For some people, it's figurines or perfume or headphones or lotions. For me, it's a shit ton of candy, having just enough quality makeup to look presentable every day, the occasional bath bomb, and some cute work clothes.
When it comes to trying to make my practical "want" items more giftable, I've found the best thing to do is just tell people if there's something specific on the list that I want, even if it's not particularly exciting. A pair of $20 leggings might not seem like a memorable present, but not only will I wear them throughout the winter, I usually remember exactly where they came from every morning I put them on.
Also, I learned that, in general, you should put anything you want on your wishlist, because you never know if someone is going to come along and want to get it for you. It may just sit on your list for years (ahem, $300 new bedframe) but you're no worst off adding it to the list than if you don't.
So, in the interest of building my list, I started to just add stuff. If I saw something I liked, I tried to plant a mental flag and eventually add it to the Amazon wishlist. Sometimes it was something luxurious, like a leather cross-body purse ($100) or a fancy Nespresso machine (also $100). Sometimes it was something basic like a new $30 frying pan or a $14 cutting board. While my wishlist is a helpful resource when people ask me what I want for the holidays, more than anything it serves as a list of things I'd like to get for myself someday. When I open my page, I can scroll through the items, evaluating and prioritizing what I can afford and what impact it will have on my life. Then, once I've purchased something, I can feel a bit of joy when I delete it off the list—not just because I know I've acquired something I want, but also because I did a little gesture for myself.
And hey, on the rare occasion when it comes as a gift and I don't have to spend a damn cent, even better.
Kimberly Lew is a playwright and writer living in Brooklyn. Her haphazard wishlist also includes a shave ice machine and bulk pack of kimchi ramen. www.kimberlylew.com
This story is part of The Billfold's I Want It Now series.
---
Support The Billfold
The Billfold continues to exist thanks to support from our readers. Help us continue to do our work by making a monthly pledge on Patreon or a one-time-only contribution through PayPal.