On Bitcoin, Yachts, and Taxes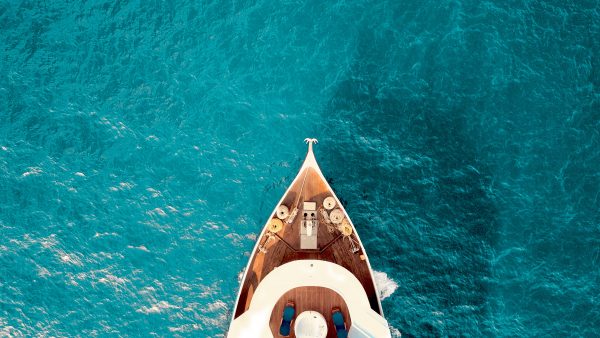 WEALTH NEWS ROUNDUP
HERE WE GO
BoingBoing: Crypto CEO dies with the password to unlock $200+ million of customers' Bitcoin
The chief executive of cryptocurrency company Quadriga CX has died, and he's apparently the only one with the ability to unlock all his customers' coins.

Without their digital keys, his clients lose access to their funds. The company's board of directors said last week it is seeking creditor protection.
IS IT POSSIBLE FOR BITCOIN TO BE TOO SECURE
ARE WE JUST LEARNING THE DRAWBACKS OF THIS NOW
Vox: Billionaires are storing hundreds of millions of dollars' worth of art on superyachts
In one case, a billionaire's children damaged a Basquiat painting by throwing cornflakes at it, and the crew added to the damage by trying to wipe the cereal off. Another yacht was the site of an unfortunate incident involving a champagne cork and a multimillion-dollar painting. On another, crew members having a pillow fight accidentally broke a £75,000 lamp. Those issues seem less related to yachts than to human behavior, but what do I know, I don't own a yacht.

[…]

It's also worth noting that using superyachts as floating art galleries isn't just a way of bragging about how much money you have — in some cases, it's also a form of legal tax avoidance.
DO BILLIONAIRES EAT SPECIAL CORNFLAKES
OR JUST REGULAR CORNFLAKES
The Washington Post: 'A very big experiment:' How Elizabeth Warren would try forcing billionaires to pay her wealth tax
The plan would levy a 3 percent tax on net wealth above $1 billion, as well as 2 percent tax on wealth above $50 million. The plan would quickly begin reducing some of America's largest fortunes by hundreds of millions of dollars. (Nobody whose net worth is less than $50 million would be affected by the tax.)

Warren has proposed a series of aggressive new enforcement policies designed to prevent the wealthy from escaping it. She wants to dramatically beef up funding for Internal Revenue Service enforcement. She's proposing a new requirement that a minimum number of very wealthy taxpayers face an audit annually, aiming to ensure they are not hiding assets from the tax collector.
WHAT ABOUT THE YACHTS THOUGH
WILL BILLIONAIRES STILL BE ABLE TO HIDE ASSETS IN THE YACHTS
Photo by Mohamed Masaau on Unsplash.
---
Support The Billfold
The Billfold continues to exist thanks to support from our readers. Help us continue to do our work by making a monthly pledge on Patreon or a one-time-only contribution through PayPal.