The Billfold and Oh My Dollar! Are Joining Forces for a Series of Podcast Episodes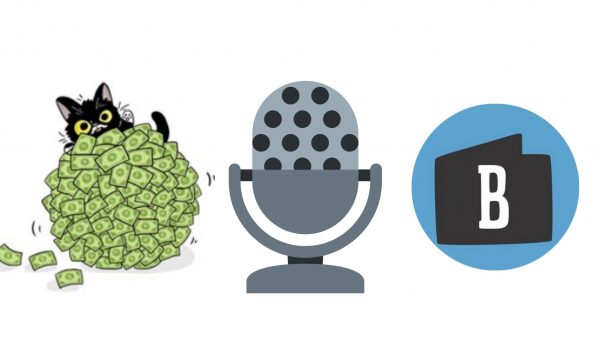 I know a lot of Billfolders are also fans of Oh My Dollar!, so I'm both delighted and thrilled to announce a new collaboration between OMD and The Billfold!
Here's what you need to know: the Oh My Dollar! podcast is a weekly personal finance podcast hosted by Lillian Karabaic, and roughly once a month or so I'm going to join Lillian on the podcast to deep-dive into a specific financial theme.
Our first discussion will be on "the first moment I felt like I had control over my money." (I'm going to have to do some thinking about this one.)
If you'd like to be part of the discussion, we'd love to hear and share your stories on the podcast — leave a voice message at (503) 877-4338 or record a voice memo on your phone and email to it stories@ohmydollar.com. If you'd rather not do voice messages, you can email your story to stories@ohmydollar.com and we might read it aloud on the podcast.
Keep 'em short, because we'll only have about 30 minutes for the whole episode (also, we might not be able to use all the stories we receive, but we'll fit in as many as we can), and make sure you let us know what name you'd like us to use with your story; first names are great, as are pseudonyms or Billfold commenter handles.
These short podcast submissions will be unpaid, but I'll also be running a couple of paid Billfold features on "the first moment I felt like I had control over my money," so please pitch me if you're interested. These features may also get discussed on the podcast.
I'll let you know when the podcast airs; in the meanwhile, you can add Oh My Dollar! to your podcast queue if you aren't already subscribed. I hope you're as excited about this collaboration as I am!
---
Support The Billfold
The Billfold continues to exist thanks to support from our readers. Help us continue to do our work by making a monthly pledge on Patreon or a one-time-only contribution through PayPal.