Austerity Month
How little can I spend in January? Let's find out!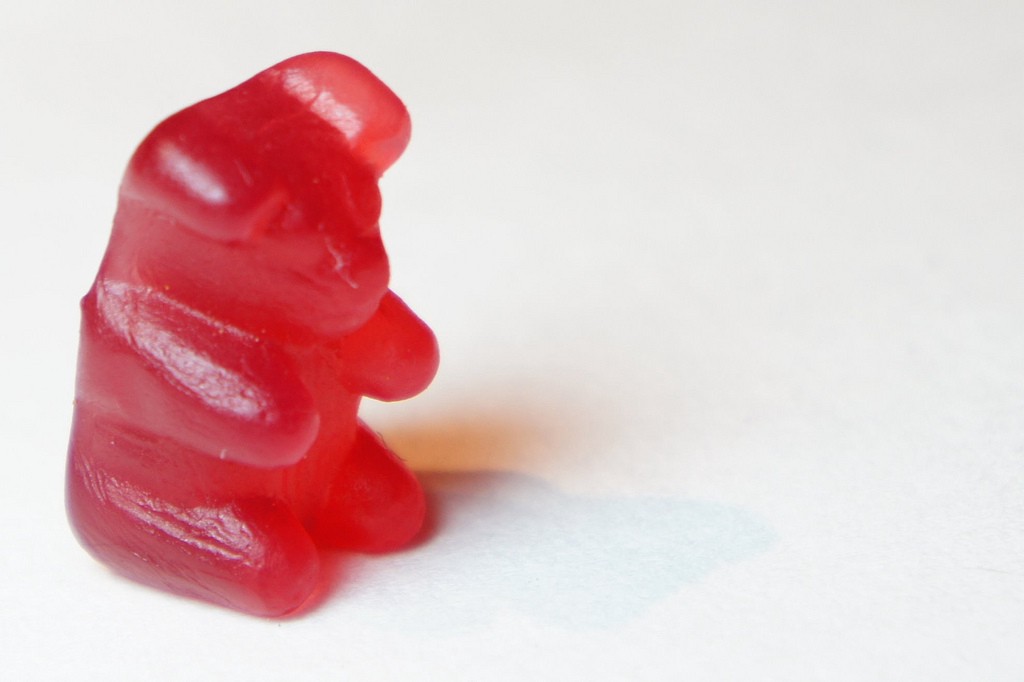 A New Year can create the feeling of separation between your past self and your present self. But the reason why so many resolutions fail is that there is no separation. When January rolls around and you try to make some changes, you often end up learning that you're the same person after all.
Take, for example, my attempt at making January an Uber Frugal Month; it seemed like the perfect challenge for the new year: I, too, want to increase my savings rate! I, too, want to break out of my consumerism and create more! Can I do it, or will I discover that it's too hard to change my innermost self? (And how much money does that innermost self really want to spend?)
Sunday, January 1: Train delays and soggy salads
I woke up at 6 AM on New Year's Day, feeling awfully smug about my new frugality. I'd even packed a lunch to bring with me to my new weekend volunteer job in the Bronx, and set the coffee on a timer alongside a travel mug. I'm not a morning person, despite my frequent attempts to become one. Normally, if I have to be somewhere early, I'll bribe myself to get out of bed with the promise of buying a cup of coffee and an everything bagel with cream cheese ($2–3). Rather than packing a lunch, I'm more likely to buy fast food or some kind of overpriced sandwich ($7–10) if I'm going to be working or out all day.
I left myself two hours to get to the Bronx from Brooklyn, which should have been half an hour too much. The volunteer rules are very strict about being on time, and I wanted to make a good impression for my first shift. But as soon as I got on the train, there was an announcement that there was a police investigation at the station ahead of mine. I could feel my cushion slipping away. By the time I got to my transfer point and saw that the next train was 15 minutes away, I realized I would have to take a cab the rest of the way.
$30 later, my smugness had evaporated.
At lunch, I pulled my mason jar salad out of the refrigerator. It was soggy from flipping over in my bag; I ate it anyway. Someone asked me if I wanted a bacon sandwich from a nearby restaurant, claiming that this place had perfected the art. I wanted a bacon sandwich; I said no thanks.
When I got back to my apartment, I wanted nothing in the world more than a bag of gummy bears. I have never in my life wanted gummy bears so intensely.
"But it's Frugal Month," I said to my boyfriend.
"Is this Frugal Month or Austerity Month?"
"Maybe more like Austerity Month."
"I'll go get you some gummy bears."
"Thanks, but how will that help me break out of my hedonistic consumer-driven lifestyle?!"
I then spent an entire hour researching how to make my own gummy bears. I did not have any flavored or unflavored gelatin in my kitchen. I remembered that I was having friends over in a few days. I flipped through The Joy of Cooking with hypomanic zeal, making the most intense grocery list I have ever created. Yes! I thought. Make all the things! Make my own barbecue sauce! Make my own marinades! Make so many tiny fancy canapés! Then I looked up what a canapé was.
Nicole wrote recently that it's easy to go on a money fast if you're full. I thought guiltily of the L.L. Bean duck boots that I had ordered on December 31, and how I'd made a deal with my boyfriend to buy more of my share of liquor for a New Year's Eve party in exchange for him buying our tickets to the Agnes Martin exhibit at the Guggenheim on January 2nd. That sounds like what my former school principal called my uniform violations: "Following the letter, not the spirit, of the law."
Monday, January 2: Starbursts and Broadway dreams
On January 2nd, my favorite candy, the all-red Starbursts, were on sale for 99 cents at Duane Reade. I bought them. I felt guilty. Austerity Month was not going well.
I entered discount ticket lotteries for the Broadway shows that I want to see. Does that violate the spirit of Austerity Month? (Only if I win, right?) Then I noticed that TodayTix had $39 tickets again for Waitress. I meant to get tickets the last time they were $39, but I deliberated too long and they shot back up to $70.
"I can't buy Broadway tickets during Austerity Month," I told myself.
My friend Nina (she's the one in the pictures from my previous Billfold piece about being a camp counselor) was moving to New York in a week. I could see if she wanted to go see Waitress with me, as a celebration of her move. I slept on it. It was against Austerity Month, sure, but I'd already taken a cab and bought Starbursts, so I was tempted to light the whole plan on fire. I checked back the next day. Tickets were $70. I'd waited too long again. It was the wrong decision.
Tuesday, January 3: Scones really want to be cookies
This actually starts the night before: late on January 2, I realized I had nothing to bring to my friends' apartment for Movie Night, and nothing portable to take to work for breakfast. I opened up my cupboards and saw that I had some flour that was close to the expiration date. I could make chocolate chip scones for breakfast, I thought. But don't scones really want to be cookies?
I'd recently read the post "Maintaining Friendships and Frugality" on the Frugalwoods blog. I like having friends over, and I like going to friends' apartments. But I don't know that, for me, having a party at home is more economical than drinking at a bar where people mostly buy their own drinks. My favorite way to spend money is on party food, and stocking your own bar for both yourself and your friends isn't free. Even when it's a friend's turn to host, I never like to show up at their apartment empty-handed.
So on January 2, I made scones; on January 3, I ate two chocolate-chip scones for breakfast. I brought the rest to Movie Night instead of buying snacks like I would normally do. But I couldn't figure out what the Frugalwood response would be toward our usual practice of ordering a pizza. I chipped in $4.
Technically, you're not supposed to spend money on restaurant food with the Uber Frugal Month plan. But I could already feel the risk of frugality making me a mooch.
Wednesday, January 4: When friends buy you stuff
On January 4, I went to a poetry reading in a bar, intending to drink water. Instead, a friend bought me a drink. This is the kind of thing that happens when you stop buying things at social events—people jump in and buy stuff for you. (At the Agnes Martin exhibit two days ago, my boyfriend bought me a cappuccino and a croissant.)
I also want to be able to return the favor when I can. This might sound antithetical to "austerity month," but I've heard a distinction made between frugality, which is saving money on yourself, and stinginess, which is saving money on others. Can I be frugal without becoming stingy?
So I decided to make the fancy canapés for my upcoming party. I won't let my desire to save money make me stingy! My friends deserve deliciously-topped crackers!
Thursday, January 5: Money on my mind
On January 5, I forgot my wallet at home. I hadn't noticed until I'd gotten to the train, and I had to run back.
I'd never lost my ID or forgotten my wallet before.
I made a similar mistake the previous night, when I ran over to the food co-op 15 minutes before closing to madly dash around the store and attempt to get all the ingredients for those canapés. At check-out, I couldn't find my co-op card. I was already sweating from running around the store, and I proceeded to rummage through every bag in a panic before my co-op card was found in the produce aisle.
Was there only so much space in my mind for daily logistics? Had I spent it all on packing lunches? Bringing my lunch this week has been good for me, if only to prove that I can do it, but it also took up a lot of energy and planning, and I felt myself becoming more scatterbrained as a result. If I spend more time thinking about money and logistics, what else will my mind cut back on?
Over the next few weeks, I'll be learning what else an attempt at Austerity Month can teach me. So far, I'm glad about some of the cooking experiments that it's encouraged, like the marinated chicken that I'm eating shortly. I'm less glad about the guilt, and about snoozing on those $39 theatre tickets.
My goal for January is to figure out how to hold onto more money while thinking about it less. I'll be writing a couple more pieces here over the course of the month about my trial and error — and, I hope, my success — while I work toward that goal.
Abigail Welhouse is the author of the poetry chapbooks Too Many Humans of New York (Bottlecap Press) and Bad Baby (Dancing Girl Press).
This story is part of The Billfold's "Resolve" series.
---
Support The Billfold
The Billfold continues to exist thanks to support from our readers. Help us continue to do our work by making a monthly pledge on Patreon or a one-time-only contribution through PayPal.