Aetna Tells ACA to Eff Off
Where does Obamacare go from here?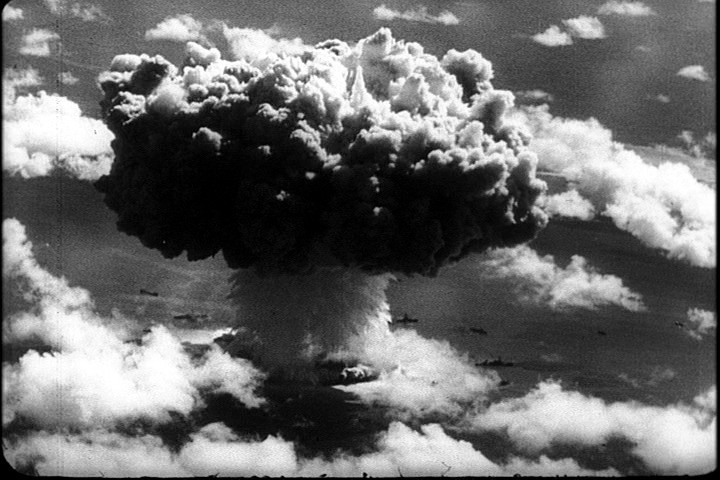 As perhaps you heard, one of the nation's largest insurers, Aetna, has announced that it will be massively reducing its participation in the Affordable Care Act exchanges because it has been losing too much money.
Business Insider calls bullshit.
These statements, however, appeared to be a dramatic turnaround from the company's first-quarter earnings call in April, when CEO Mark Bertolini said the firm planned to stay in the exchanges and that the company was "in a very good place to make this a sustainable program."
Now, however, it appears a large reason for the shift in tone was the Department of Justice's lawsuit to block Aetna's merger with rival Humana.
Reporters from the Huffington Post got their hands on a letter from Aetna to the DOJ threatening to roll back its participation unless the merger was green-lit; and that, of course, is what has just happened. Aetna insists that what looks like math (A+B=C), or even blackmail, is actually coincidence.
"In the time since we submitted our written response to DOJ and provided a courtesy copy to [the Department of Health and Human Services], we gained full visibility into our second quarter individual public exchange results, which — similar to other participants on the public exchanges — showed a significant deterioration. That deterioration, and not the DOJ challenge to our Humana transaction, is ultimately what drove us to announce the narrowing of our public exchange presence for the 2017 plan year."
Sure, dudes. And President Nixon left office because he felt like it, not because of Watergate.
What's interesting to me is that insurers like Aetna are insisting that they're losing money at the same time as actual consumers are also losing money, at the same time as hospitals are closing and more prospective doctors are deterred from entering med school at all — and yet American health care somehow costs more than ever.
SOMEONE IS GETTING RICH OFF OF THIS BOSCHIAN CIRCUS OF CHAOS AND DYSFUNCTION
BUT WHO??
While we ponder that, let's listen to Billfold pal and finance expert Helaine Olen who was inspired by Aetna's performed petulance to go off on a vital, 25-part Twitter rant that concludes this-a-way:
25. The health of Americans should not be a profit center. Health care is a right. Full stop.
Good timing: Olen just did an episode of her series, the United States of Debt, all about this. Full disclosure: I'm on it a little bit, talking about how my stress about money over the course of my Obamacare Pregnancy led me to go without an epidural for the birth of BB. Unmedicated labor & delivery actually seemed less unpleasant than having to cope afterwards with the disaster that is the American health insurance system. (Available to Slate Plus Members only.)
The United States of Debt: A Slate Academy
What's the answer for Obamacare? How does the system balance the needs of insurers (which want to make money) with patients (for whom medical bills are the #1 cause of bankruptcy) with the needs of hospitals (which must keep the lights on) and doctors (who have their own bills to pay)? It's unclear. Rate hikes won't work, since high costs are the reason the younger, healthy people most coveted by insurance companies are shying away. And older, less healthy people are balking at the ever-rising premiums too. Are there other answers? Megan McArdle at Bloomberg considers.
8 Possible Fates for the Obamacare Exchanges
She predicts "something like a death spiral in the unsubsidized portion of the market. Or a new law to patch up a system that doesn't work right." Which might seem melodramatic, except what's the flaw in her thinking? The Washington Post similarly envisions "another fraught political battle in Congress," since Hillary Clinton has a plan for tweaking the ACA as President but would need to work with Capitol Hill.
"Hillary Clinton has outlined concrete plans to make health coverage more affordable in and out of the marketplaces, with more choices, expanded relief for costs, aggressively containing prescription drug expenses and the choice of a public option," [a spokesman] said.
Many of these initiatives, along with any move to stiffen the financial penalties for not purchasing insurance, would require congressional approval.
In other words, Hillary Clinton could finally get a chance to finish what she started in the 1990s, but only if Donald Trump's candidacy, by November, has proven so toxic that the down-ticket Democrats capture at least one house of Congress. It … could happen? At some point, every possibility seems both unlikely and yet no crazier than any other eventuality, including, as McArdle puts it, the final one: that "the sweet meteor of death arrives while we're still arguing."
---
Support The Billfold
The Billfold continues to exist thanks to support from our readers. Help us continue to do our work by making a monthly pledge on Patreon or a one-time-only contribution through PayPal.