The Cost of Making New Friends
One is silver (and expensive) and the other's gold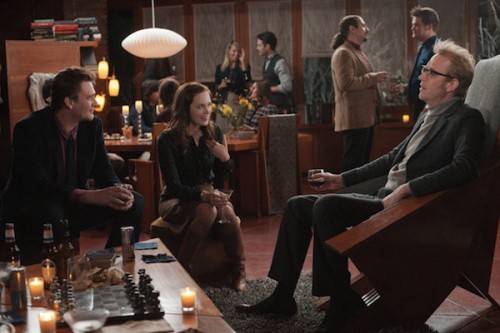 I've met some great people since moving to Ann Arbor from Chicago seven months ago, but I'm still working to build a social network here. After essentially hibernating this winter, the longer days have reinvigorated me and my plans to make new friends. I've taken advantage of free events when possible, but my attempts at socializing have started to add up.
Book club
Total: $28 for first two books
After months of adding the meetings to my calendar but not purchasing in the book in time, I finally got it together to join the local bookstore's book club. I used to blush when I raised my hand in class, so actually talking during the meeting felt huge. However, I've learned that inviting someone to coffee with "Hi, I'm Laura, I liked your comments about how the main character reminded you of your mom" feels super awkward.
The potential for friends remains high, but so far I haven't scheduled any follow-up hangouts.
Return on investment: medium
Volleyball Team
Total: $46 for the season
I loved being on a summer team in Chicago, but it turns out I signed up for a more challenging league this time around. I am solidly the least experienced player on my team. I have my fingers crossed that I improve throughout the season and have some cool serving bruises to show off around the office.
Return on investment: medium
Coworker Happy Hour
$7 for a pint of sangria
I worry that, when I try to be friendly at work, I'm actually badgering my coworkers while they just try to refill their goddamn coffee in peace. I'm lucky to work with interesting and welcoming people, and we are all lucky to work two minutes away from a bar with an outdoor patio. It makes getting to know each other away from our desks much more relaxing (and delicious).
Return on investment: high
Strawberry Picking
$10 for four pints (should have paid $14)
A coworker invited me to pick strawberries with a friend of hers, so we spent a beautiful Sunday morning out at a farm. I underpaid for my share because I didn't think to ask if the farm stand could make change for a $10. Not only did I get to spend time with great women, but I now have strawberries for baked goods to entice even more people to hang out with me.
Return on investment: high
Film Festival Kickoff Cocktail Hour
$0
My office helped sponsor a local film festival, which meant I got access to free tickets and the opening cocktail event. My "chat with new people" goal didn't work out since everyone seemed to know each other already. On the plus side, I did get a free beer and walked by Martin Starr later that night.
Return on investment: low
Movie and Beers
$0 for movie, $12 for two beers
Using free tickets from our office, a friend and I went to a film together with our significant others and then got drinks at the town's summer festival afterwards. A+ friend date.
Return on investment: very high
Tacos and a Movie
$25 for my half of tacos and drinks
A friend from high school recently moved to Ann Arbor and we caught up over dinner and a student film event. She and I hadn't seen each other in years and it was refreshing to talk to someone who could understand my hometown references.
Return on investment: high
Conversation Group
Total: $18 ($3 for coffee each week over 6 weeks)
I'm facilitating a conversation group for international students to practice English. Maybe we'll all become great friends, or maybe I'll learn that my sense of humor is difficult to explain to non-native speakers. Either way it will be an opportunity to meet cool new people.
Return on investment: potentially high
Beer Tasting
Total: $40. $0 for beer, because my friend generously paid for me before I realized it (should have paid $20); $40 for dinner
Before I moved, a friend introduced me to her friends who were also moving to Ann Arbor from Chicago. We hit it off and have met up a few times since settling in. Recently, we sampled a beers at the local summer festival and tried a restaurant week menu nearby. Happily we have even more in common than shared affection for our mutual friend.
Return on investment: high
Total cost: $186 (should be $206)
Unexpected costs: Sore muscles from lack of volleyball skills
New friends: So far my efforts have been relatively successful, but I'm holding off judgement until I see the response to my strawberry crumble bars.
In thinking through costs, I've found myself adding up the non-monetary investments in friendships as well. There's the time it takes to attend events, the energy I spend talking to people I just met, and the associated anxiety I feel related to any new relationships. (I thought that stressing out over whether or not to text someone would stop after I got married, but no.) Earlier in the spring I spent a weekend with a close friend from Chicago and was surprised by how relaxing it felt to talk to someone who had known me for so long. Though it has taken effort to join clubs and find events, I've felt good about pushing myself. So far $186 isn't a large investment, and the summer is just beginning.
This article is part of our 'Summer Series' collection. Read more stories here.
Laura Chanoux works in higher education and reads a lot of mysteries.
---
Support The Billfold
The Billfold continues to exist thanks to support from our readers. Help us continue to do our work by making a monthly pledge on Patreon or a one-time-only contribution through PayPal.