A Tuesday News Roundup on Schools, Shutdowns, and Stephanie Land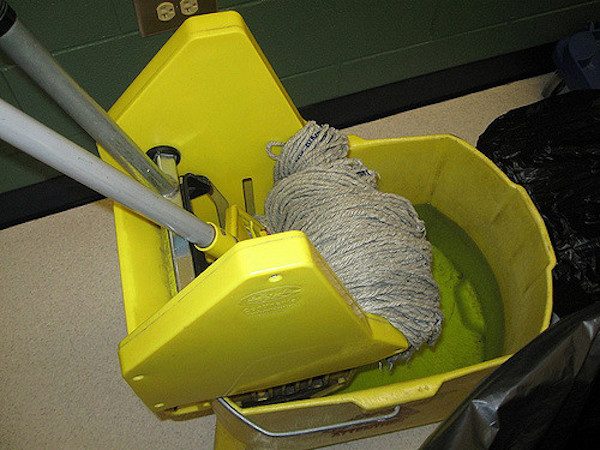 The Washington Post: Los Angeles teachers reach agreement with district leaders to end strike
According to a summary of the pact released by the union, the district agreed to hire enough teachers to reduce average class size by four students by 2022, which will help relieve overcrowding in schools where classes regularly top 40 students. The district also assented to hiring 300 nurses over the next three years so that every school has a full-time nurse. It also committed to hiring a full-time librarian for every high school, and 17 more counselors. The deal includes a 6 percent pay raise.
The Cedar Rapids Gazette: Some Cedar Rapids students go hungry when school is canceled, so community members stepped up
With frigid temperatures threatening to close many area schools — and their cafeterias — community members stepped up to the plate to feed students in need.

The Wellington Heights Neighborhood Association and the Cedar Rapids Community School District collected loads of food donations Monday, sending students home from school with full grocery bags as forecast wind chills of up to 60 degrees below zero approached the area.
If you're not currently in the Midwest, you might not be aware of how dangerous this week's ARCTIC OUTBREAK is supposed to be. The National Weather Service and various news orgs have all said some variation of "do not go outside on Wednesday, you could get frostbite just walking across the street." I am pretty sure I won't be flying CID-ORD-LGA on Thursday, since Chicago is already getting whomped by arctic air and and thousands of flights have been canceled; we'll see if the weather improves enough for me to make it out on Friday, when we're supposed to get a break from the outbreak.
The Washington Post: Federal employees return to backlog of work after 35-day shutdown
Across the country, federal employees worked to get the government back up to speed. In airports, security lines were moving faster after five weeks of extended absences sidelined 10 percent of the nation's baggage screeners. National Park Service rangers assessed the damage from winter weather. The Smithsonian museums and the National Zoo prepared to reopen Tuesday.

The shutdown cost the American economy about $3 billion, the Congressional Budget Office estimated Monday.
The article also includes a lot of information about what happens next regarding worker payment, such as:
Many employees faced the realization that as soon as they're paid, they will have to pay back the unemployment benefits they received during the shutdown.
The Wall Street Journal: Shutdown Is a 'Hellacious Situation' for Federal Government Contractors
When the partial government shutdown began, Mark Patton, the chief operating officer of HSG LLC, wasn't too worried. But 25 days later, the longest government shutdown in U.S. history has all but cut off revenue to the 160-employee federal contracting firm, pitching it into crisis.
This piece was written before the shutdown ended, so it's a little out-of-date — but we had a Billfolder request to discuss, and since the effects of the shutdown are still ricocheting through the economy, it's still relevant.
The Atlantic: The Crushing Logistics of Raising a Family Paycheck to Paycheck
Stephanie Land's new memoir, Maid: Hard Work, Low Pay, and a Mother's Will to Survive, is a bracing one: When Land was 28 and unexpectedly got pregnant, she threw out her plans to study creative writing at the University of Montana in favor of raising her child. But with little support from the father and no close relatives who could help out in any meaningful way, Land soon found herself in a homeless shelter in Washington State with her tiny daughter, Mia.
We also had a request to discuss The Atlantic's interview with author Stephanie Land, though this piece was already on my list to share with y'all — as was the excerpt from Maid that ran in Longreads last week:
When I first met with [caseworker] Julie, I sat across from her, stammering in my attempts to answer questions about what my plans were, how I planned to provide shelter for my child. What my path to financial stability looked like. What jobs I could do. Julie seemed to understand my bewilderment, offering some suggestions on how to proceed. Moving into low-income housing seemed to be my only option. The trouble was finding an empty slot. There were advocates at the Domestic Violence and Sexual Assault Services Center who kept a protected shelter available for victims who had nowhere to turn, but I had gotten lucky when the housing authority offered me my own space and a path to stability.
If you'd like to get your own copy of Maid, here's The Billfold's special Amazon affiliate link. Or you could get it from the library or an indie bookstore, because it's equally important to support them too!
Photo credit: ttarasiuk, CC BY 2.0.
---
Support The Billfold
The Billfold continues to exist thanks to support from our readers. Help us continue to do our work by making a monthly pledge on Patreon or a one-time-only contribution through PayPal.