Hotel Living, Part Two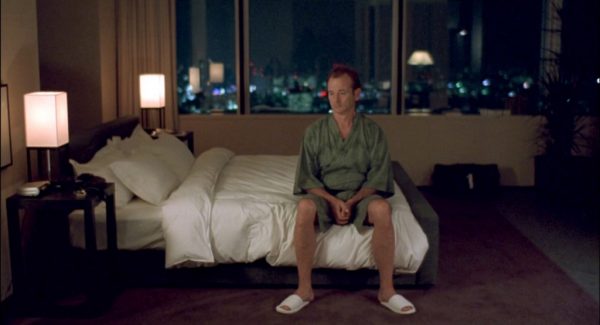 Last year I told myself I would never live in a hotel again. I might book a hotel room for a night or two on vacation, but I'd never live in a hotel out of necessity.
I spent almost three years of my life living in and out of hotels for a long-distance relationship. I once lived at a La Quinta for almost a year. After spending three years in hotels I hoped I would be able to stay away from hotels for another three years. Man plans, God laughs. It hasn't even been a year since I declared myself freed from Hotel Living and here I am, writing this on Day Two of what will turn out to be a week's hotel stay.
You might remember Lukas—my person, the man who bought me a ring at Fred Meyer.
Lukas and I live in Seattle, and although you might think of Seattle as "wet and rainy," it's gotten warmer and warmer every year. Last summer's heat wave pushed the temperature inside the house to 100 degrees Fahrenheit. This year, we hired a team of contractors to install central heating and air-conditioning in our house where if it's 80 degrees outside, it's over 90 degrees inside. We figured we should do it before summer began, lest we re-live the Great Meltdown of 2015. We thought April would be the perfect time.
I remember telling Lukas, "There's no way it would be hot in April! There's no way!" Man plans, God laughs. A few days before contractors were set to work on our house for a week, forecasters predicted a heat wave. The exact dates, I declared, "would not be hot at all." But the heat wave did arrive, and we were still days from having our own air conditioning, so we moved into a hotel to escape.
Luckily, our neighborhood is ripe with hotel options. (Too many options, if you ask me, but that doesn't stop anyone for charging premium rates.) I obsessively searched Expedia leading up to Day One of the heat wave, and the best price I could get was $110 a night. I kept looking at Cedarbrook Lodge by the airport; they have an in-house spa and a self-serve exfoliating salt bar! I refreshed the website, willing the hotel to lower their prices to maybe $130 a night. Instead, the hotel sold out—at an almost $200/room price tag, plus $20 for self-parking. I ended up choosing a hotel close to our house and within our price range, as I always knew I would. Woman dreams of self-serve exfoliating salt bars, God laughs.
Live in too many hotels and they lose all their magic, and so I can't help but critique everything in this low-cost hotel. Taking a shower feels like showering with a fire hose, and it's barely warm. Lukas has taken to driving home to take a shower and going back to the hotel. The lobby cookies are overbaked, coffee is bland, and the "free" breakfast is a Costco bonanza. Our bed, however, is divine. It's like the Princess and the Pea bed, overstuffed and way too tall but you just want to melt into it. Lukas, who has multiple sleeping issues, has been sleeping a solid eight hours every night.
Because the heat won't let up until Thursday morning, we decided to extend our stay. That's when I learned that the rate had gone up and one more night at the hotel would cost $250. I didn't tell Lukas how much we were paying to stay for one more night in an air-conditioned room. The guilt would literally drive him back home to roast and stew. I did, however, make sure we didn't have to stay in a $250 room for long; after we check out Wednesday, we're checking in to a different hotel, a bigger one closer to our house. I got a pretty decent rate for a "superior" room. I don't know what that means, but it had better come with a divine bed and a hot shower.
I haven't checked the final numbers, but I think we're close to $600 for a week of Hotel Living. (This after I scoffed at Lukas' brother's $1000 a week vacation rental house bill, and the house came with a swimming pool!) I haven't even thought about the two Panera lunches ($30), three dinners out at a new Chinese restaurant that serves hand-pulled noodles and hand-made dumplings ($96 total), and tip for the housekeeper. Hotel Living is expensive, and I never want to do this again.
Ruzielle Ganuelas is a writer, baker and PF nerd in Washington State.
---
Support The Billfold
The Billfold continues to exist thanks to support from our readers. Help us continue to do our work by making a monthly pledge on Patreon or a one-time-only contribution through PayPal.