The Cost of Getting a Ring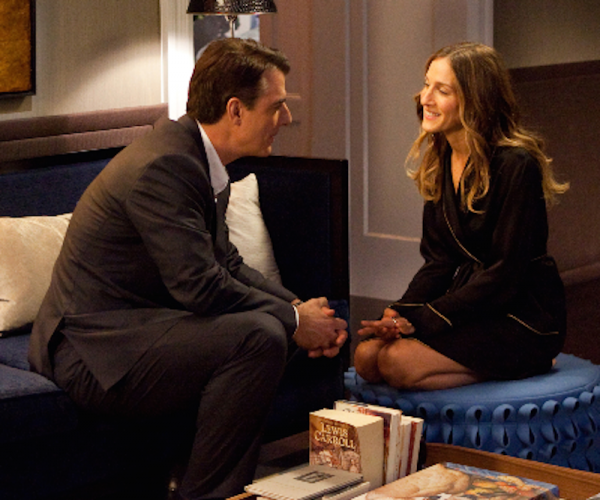 It all started when I made an off-hand comment to my boyfriend about buying myself a ring. I've never been good at celebrating successes and milestones and at 31, I feel like I'm overdue to get myself something frivolous to represent various life achievements.
I know some people need lesser reasons to buy expensive baubles, but in my case, I needed rock-hard data supporting my decision to buy an item that I was perfectly okay living without.
My mom is an avid jewelry collector and one of my earliest childhood memories is being mesmerized at her jewelry collection behind glass in her dressing table. Every chance I got I played with her baubles, all gold, with the occasional pearl earrings thrown in. Her favorite piece was a Super Bowl-sized college ring she got when she matriculated, and she wore earrings every day. It all seemed very adult and womanly, a ritual she wanted to pass on to me early on.
My mother also had a terrible habit of gifting me gold jewelry before my tweens which is just bad news. I've lost more jewelry, hers and mine, more than anyone is allowed in life. Jewelry doesn't fit into my narrative, since my life uniform is jeans, sweaters, and sensible shoes. I'm terribly practical and I view jewelry as a nuisance, a means to slow me down somehow.
But I am still my mother's daughter, because when I turned 31 last year I had a overwhelming attack of jewelry lust. I wanted nothing more than a sapphire ring on my hand—or, depending on my mood, a ruby or an emerald just like Olivia Wilde's or an onyx diamond like Carrie Bradshaw's.
As if the universe heard me, my local grocery/jewelry store ran sales on beautiful pieces for months. I clipped a picture of the sapphire rings in their catalog which I showed to Lukas, hinting "this one looks like the ring Prince Charles gave Princess Diana." It was over $600 on sale. Maybe he's just chivalrous—or a romantic—but he ended up declaring it his mission to buy me a ring. Not necessarily that ring, but a ring he calls "the one I can't live without."
Because we try to be as egalitarian as possible, we decided on coming up with the money together and to make my ring a joint purchase. Frankly, I really can't imagine getting a surprise ring, commitment or what have you. It's just not me—or, more importantly, it's not us. We are staunch planners and we try to avoid life surprises as much as possible.
I do have non-negotiables: I prefer diamonds as a side dish rather than the entrée. I also do not want anything too feminine, or any Super Bowl-sized rings. I'm a shy tomboy so it seems silly to get diamonds when rubies and sapphires are more me. I also don't want unnecessary attention or inquiries gained from wearing diamonds.
Together, we saved up a few hundred dollars in a month. But the more I looked for the perfect ring, the more expensive rings got. Our previous $1,000 ring budget ballooned at least in my mind to over $3,000. Everyday I perused the Tiffany's website and I eventually declared to Lukas: "this is where we need to get my ring." I've been indoctrinated by the gospel of Tiffany, and when I saw they had an emerald cushion cut ring with a gold band and tasteful diamonds around it, I had that "this is it!" moment I've heard so much about.
Of course, at $5,500 before taxes, it was certainly not "it." That ring was the equivalent of five months of mortgage payments, and I refuse to bankrupt both of us to have that little blue box.
As Lukas is wont to do, he took charge and suggested I lay off the internets and get into an actual store to look at rings IRL. A couple of days before Christmas, we went to the store to buy provisions for Christmas Eve dinner and Christmas brunch. I had my menu in my mind and I was furiously emailing when we walked into the store.
Absolutely distracted, I didn't think too much of the excursion since this was just a "practice session." I didn't think I'll find anything I liked at Fred Meyer Jewelers. For one, this is the place we buy our food, and besides it's so unsexy to buy a ring the same place I get our cashew milk. But ring after ring was absolutely beautiful. The best part is everything was on sale because of the year-end inventory clearing. (As a bit of foreshadowing, a co-worker who got engaged last year asked me to take a longer lunch to pick up his girlfriend's ring at where else but Fred Meyer? I made a mental note to check them out in the very far future.)
Lukas picked out a light blue cushion-shaped ring with tasteful diamonds around the stone and the band. I tried on almost every ring in the store and the one he picked was the best. After a steep discount, he only paid over $500. He also paid in cash, which was very impressive to me. It's reassuring that he can pay for hardware without emptying the coffers. I'm solidly in the 'saving up to buy something later' mentality, and it bodes well for our future that we can agree on money management.
Because we went below our budget, our ring fund has been re-named as a home improvement fund. With the money we saved not getting a Tiffany's ring, we can tackle housing projects this year without financial strain.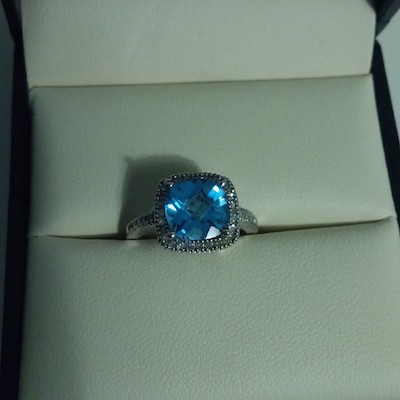 The best part is, when pitter-patter spread at work about my ring and I obliged by showing pictures from my phone, the consensus was this: "it looks like a Tiffany's ring!"
Ruzielle Ganuelas is a writer, baker and PF nerd in Washington State.
---
Support The Billfold
The Billfold continues to exist thanks to support from our readers. Help us continue to do our work by making a monthly pledge on Patreon or a one-time-only contribution through PayPal.