Hotel Living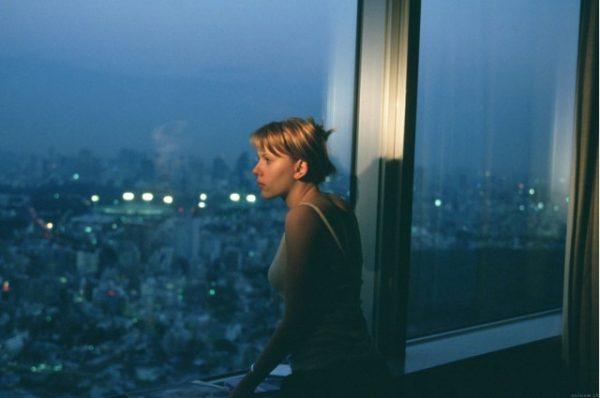 When your person travels a lot for work, you spend a lot of alone time in hotels and unfamiliar zip codes. The situation is not unlike that scene in Lost in Translation when Giovanni Ribisi is going to work and Scarlett Johansson is trying not to die of ennui. Just like Scarlett, I also have a not-very-useful degree that doesn't take me anywhere. He, on the other hand, has circled the United States. I watch him leave for work in a haze of starchy suits and expensive cologne, and I wonder what to do with myself and the endless day ahead of me.
In three years I've seen more hotel rooms and insides of planes than I care to count. In the past, I've only flown to California and Las Vegas, and I always had a place to stay. I drove to Portland a few years back and my budget-minded friend and I booked a hostel. Logistically speaking, it's easier for him to book a hotel when he arrives in yet another city and stay until he gets an apartment close to work. Sometimes he never leaves the hotel until another city beckons. His longtime friends in the industry call him "Al Capone" because of his penchant for hotel living. I suppose if you can afford it, hotel living is very convenient. Your bed is made every morning and you have fresh towels at the ready. It's like yesterday never even happened.
When he worked in Washington State, he stayed at a La Quinta. I've always thought of La Quinta as a budget hotel because of its garish façade — and quite frankly, the name doesn't have the same ring as Grand Hyatt. He paid $80 a night to stay at this hotel. He stayed so long they started charging him below market rates, and we became privy to the intimate lives of the hotel employees. We knew the front desk girl was trying to break up with her boyfriend, and the housekeeper's extended family invited us to a birthday party. I tried not to look at the weekly bill slipped under his door; this was so bougie it was embarrassing.
My favorite hotel in Montreal is Best Western; although it's not really in Montreal but Laval, a city outside of Montreal where people start to get really Frenchy. As unsexy as it looks from the outside, the insides are beautiful. The sheets are not scratchy and the pillows are thick. Room interiors look like what I imagine rich WASP housing would look like — not unlike Charlotte York's apartment when she was married to Trey in Sex and the City.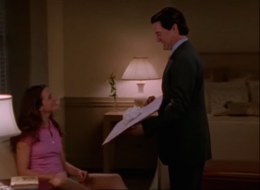 I could have stayed there forever, but we decided to move to Novotel. This is the exact opposite of the Best Western — the architecture was sexy, all metal and glass, and it attracted upscale clientele. But you walk into the room and the sheets and pillows are threadbare. The buffet breakfast was $25 a person, and I gave in and bought myself breakfast just to say I did it.
Back in Seattle, I wanted to prove him wrong and say that internet deals on hotels can be a good deal. I booked a room at the Ramada and I was so proud to have saved some money on our staycation. When we walked into our room the stench of sour milk and decades-old cigarette smoke was a punch in the gut. I immediately started coughing and said, "this is Gnarly McGnarls, isn't it?" He opened the windows to let some of the smell out and we had prime view of a funeral, complete with weeping people in black.
The Fairfield Inn in Savannah has a Jacuzzi and every day after waking up I soak in the hot tub. I jump in the pool once I get too warm, and in between hot and cold soakings, I work out in the gym next door. One thing I noticed is that hotel gym equipment is almost always in pristine condition. After all of this, I grab a (free) white chocolate macadamia cookie and black coffee at the lobby, where I ignored the dirty looks thrown at me by an elderly couple checking into the hotel. I decided they didn't care for the young woman walking around in a bathing suit and a wet towel. Hotel living encourages shedding of inhibitions. I'm not who I am at the Marriott or the Holiday Inn.
I don't have TV at home, but in a hotel room TV watching is my raison d'être. I watch Food Network re-runs, and the last time I was in Savannah I watched Southern Charm. The first time in Montreal, I was really into this show called Whistler. (I was very sad to learn that it was cancelled after a short season.) HGTV in French is just as entertaining as it is in English, even Say Yes to the Dress. All this, of course, while eating candy bars and drinking black coffee.
When we were in Candlewood Suites, I took breaks from coffee drinking and Southern Charm watching to walk around the hotel vicinity. We had an excellent view of ancient trees and marshland, and it was 90 degrees. This extended stay hotel gave him an aerospace industry discount so we were able to continue hotel living for $55 a night. Breakfast was almost always at a Waffle House and lunch was Publix fried chicken. I liked eating at a Waffle House because the lives of the customers and employees made me feel like an anthropologist.
My first time in Montreal, I walked out of my hotel to hunt down a tailor. I bought jeans at the mall and, as is always the case, they were entirely too long. I walked into a nettoyeur, a laundromat, and finally ended up being a captive audience to a lusty Québécois tailor who bragged about his conquests and sexual stamina. I was too amused and horrified to walk out the door with my too-long jeans. After I left, I blamed my person for leaving me behind to fend for myself, and besides, I was mentally exhausted dealing with people who only spoke French. Everything was French and after a while, even the Francophile in me gave up.
Years ago a woman told me to stay in a hotel for fun, as an escape; but hotel living is my real life and has long exhausted its glamour. Every three months or so, I check into a hotel and my list of complaints quietly form in my head — discount pillows, cheesecloth sheets, and unappetizing lobby snacks. And then my person runs off to work, saying all the while iloveyoucallmegottagobye not unlike Giovanni Ribisi, and when I'm alone again just like the day before, I walk out of the hotel looking for a place to go.
This story is part of our Travel Month series.
Ruzielle Ganuelas eats, blogs, and works in Washington State. Her dream is to finally make it to Paris.
---
Support The Billfold
The Billfold continues to exist thanks to support from our readers. Help us continue to do our work by making a monthly pledge on Patreon or a one-time-only contribution through PayPal.