The Cost of the Adoption Process: The Pre-approval Stage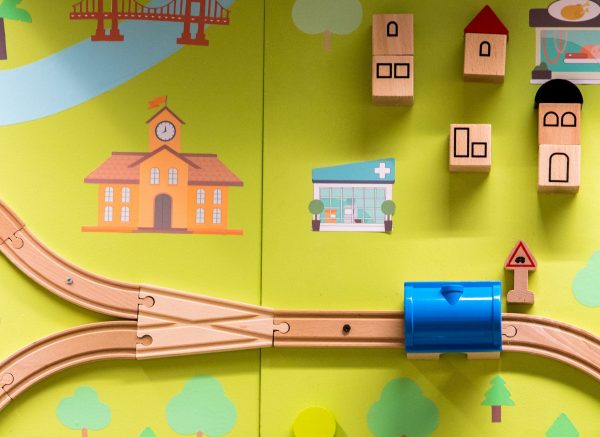 Husband and I came to the adoption process pretty excited. We've been working to be in a financial place where adoption is a possibility, and with a lot of saving (and more on the way), we are ready to get started. While most people considering adoption have a basic idea of the process, I thought I'd share the steps we've taken so far, and the outlay of cash involved.
The biggest payment is the combination of legal fees and the agency fee that we'll pay when we take custody of a child, which could be six months or two years from now. While we'd love for that to be sooner rather than later, it's not a bad thing that we have a few more months, since those fees can range, in the United States, from $15,000 to $35,000 — and it takes a while to save up that much money.
We're currently looking into adoption grants (since they exist, and I don't mind filling out more forms in an already-form-intensive process) and keeping our eye on potential ways to get the money loaned to us. Adoption loans exist, and often have slightly more favorable terms than the average personal loan. We've even been asking ourselves whether it would be worthwhile to pull from our retirement accounts, taking advantage of the fee-free withdrawal of the principal in our Roth IRAs.
But that's all in the future, when we get past the pre-approval stage. Here's what the process has cost us so far:
Agency application: $1,500
After the free process of inquiring at various private independent adoption agencies, we selected our agency and paid our initial "application fee" — it is basically the money that it takes to begin the process and also includes what is known as the Home Study. This involves social worker meetings and interviews, during which the agency writes up a comprehensive evaluation of our lives and our situation as potential adoptive parents.
We filled out a few pages of information along with our check, but after the agency accepted our payment, we got the real pile of paperwork: an inch-thick stack of forms that range from character references (for family friends to fill out) to safety audits for our home. It's a lot, and while the money invested up till now is substantial, the evenings spent filling out forms and requesting information to be sent to our agency are also a major investment.
Fostering and adoption training: $200
For our particular state and our particular agency, we need to complete a series of written documents and online coursework in order to be considered prepared for the process. Much of this information is a combination of fairly intuitive information about parenting, and totally new information (for us) about how foster children and adoptive children may face different emotional and mental needs than other children.
Overall, I found every bit of the training process useful: the more obvious information was a good refresher and helped me get my head in the right place, and the more technical, nitty-gritty details of the needs of foster and adoptive children were valuable as well.
We aren't fostering now, but we do think that it would be an option for us in the future, so we were glad that fostering training was part of the mandatory package. The online courses were through a third party, but given how many courses we were able to use (9!), and the depth of the information, they were more than worth the $200 fee. I've worked in education long enough to know that coursework can cost way more than this.
Background checks: $150
Background checks, in our case, consisted of getting fingerprinted at a local office, paying our fee, and having our reports sent straight to our adoption agency. The background checks cost money, but they cost almost no time, though we tried to get them done as soon as possible so that we could get other things worked out during the intervening time between applying for the background checks and getting them turned in to our agency, which can take weeks.
Adoption profiles: $500
The adoption profile is a document that showcases information about the adoptive parent or parents, including photos, in an attractive, easy-to-read format. Prospective adoption parents create both short and longform versions of these profiles, which are shown to birth moms who are selecting whom they may want to adopt their children. It's a strange genre to write in, to be sure, but well worth it to create our first connection to the birth mom of our future child.
The cost of creating an adoption profile can vary. Our expenses included paying a photographer friend to take some photos of us that were actually in good lighting, paying a graphic designer to format both our short and our long adoption profiles, and paying to have the profiles printed on nice paper. You can save money if you DIY your profile, but we opted to pay professionals.
We aren't fully approved yet, so there will be more stages along the way, but at this point, pre-approval, we are already a couple of thousand dollars into our investment in the process. The price tag is steep, and the fact that we can even consider private adoption is a mark of privilege; we're trying to make the most of the process and become more and more knowledgeable about the world of adoption as we go, which makes me consider the expenses along the way a good investment.
Laura Marie is a writer and teacher in Ohio.
Photo by Jason Leung (cropped) on Unsplash.
---
Support The Billfold
The Billfold continues to exist thanks to support from our readers. Help us continue to do our work by making a monthly pledge on Patreon or a one-time-only contribution through PayPal.