The Cost of Discovering My Child Is Terrible at Soccer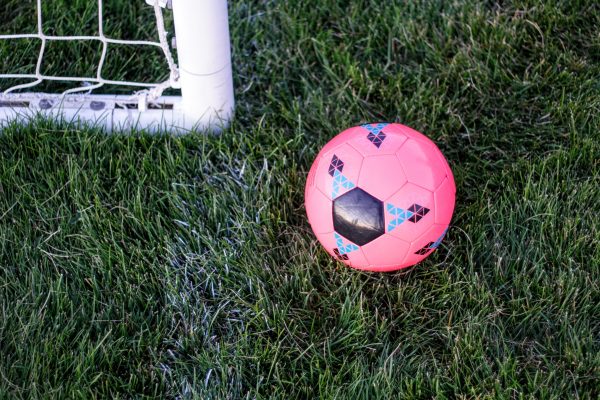 When my husband and I were considering having children, we asked ourselves lots of important questions: What values do we want them to have? Where do we want to raise them? How will we raise confident children of color in largely white environments? What will we do if one of them has special needs?
Those questions were and are still important. But let me tell you about one question we never thought to ask ourselves: How much money are we willing to spend to discover that one of our children is actually, clinically terrible at soccer?
Spoiler alert: $475.17.
As middle-class parents, we were aware that putting your very young child in soccer so that they can run around the field (occasionally in the right direction) with other four-year-olds in too-big T-shirts is basically a law. In fact, there is such a strong social expectation about the inevitability of becoming a soccer mom that there are multiple leagues in my town to provide soccer opportunities to children who are barely potty-trained. We started our soccer journey by choosing the parks and rec league ($38 enrollment fee) that practiced at the least objectionable time on a Saturday morning.
When our first practice rolled around (soccer pun, free of charge), I helped my daughter pull on her ridiculously tiny and adorable Umbro shorts ($11.99), her shin guards ($9.99), and her new tennis shoes ($23.54). Because we live in Minnesota and her first practice was in May, I also helped her layer on her winter hat and a coat and decided that a stop to get a hot beverage for me was required ($5.40). Upon arriving at the field, carrying the required small-size soccer balls ($14.99), I discovered that there were no bleachers or benches for parents to sit on. All the other parents were smart enough to bring their own folding chairs and blankets. I stood, shivering like a fool, for an hour and vowed to stop at the store on the way home for my own sideline chair ($18.99).
The first practice was barely contained chaos. There were 34 extremely wound up four- and five-year-olds and six semi-bored teenage coaches. At one point they tried to do jumping jacks for warm-ups. My daughter tried one and then chose to wander away while the other kids jumped around so she could she pensively pick her nose on the sidelines. I'm sure LeBron James sometimes does the same during his practices, right?
I could give the highlights of her first season, but there aren't that many. She touched the ball during a game once. (It was with her hand, but still! She was at least in the same place as the ball at the same time!) She really enjoyed the practice where I was in charge of snacks ($27.89 for juice boxes, oranges, and granola bars). She thought our post-game ritual of stopping for frozen yogurt (a combined $85.68 over the course of the season) was a great plan. One time she and three other kids all played goalie in the same goal, at the same time. They got scored on three times.
After her first season was over, she declared that soccer was "fun!" and "can we still keep getting frozen yogurt on Saturdays?" There was a fall session of soccer available but we decided to skip it. My daughter decided she wanted to try tumbling instead ($67.99 plus $15.87 for a glitter-covered blue leotard that she enjoyed pairing with cowboy boots) so we packed the shin guards away, fairly confident that the soccer experiment was over.
But then her older brother, whom she worships, fell in love with watching British Premier League soccer ("Um, actually Mom? It's actually known as football.") and our whole house went a little soccer crazy. She requested a Manchester City scarf for Christmas and Santa delivered ($21.99). Three weeks later she announced that she was now a Liverpool fan, but had to keep the scarf because Santa doesn't do refunds for team disloyalty.
The next spring she came home from school clutching a flyer for another soccer program and begged to join. Because I occasionally decide not to crush my children's dreams, I signed her up again ($42 enrollment fee, plus $15.50 for a T-shirt and team photo) and even set up a family outing to a local MLS game ($64.35 for the cheap seats) to support her renewed enthusiasm for the support. She enjoyed the game until her nachos ($7) and Sprite ($4) ran out and then declared that soccer was "boring."
The less said about the six weeks of the next soccer season the better. There was much whining about playing in the cold. There were April practices cancelled due to snow. Norovirus hit our house and we missed two out of the five scheduled games. She somehow managed to leave one shoe at the field after a practice, and gave herself a fine set of bruises when she fell down a small hill at the soccer field because she decided to see what it felt like to play soccer with her eyes closed.
After two seasons, zero goals/passes/attempts at kicking the ball in game setting, and $475, we're going to just go ahead and sign up for swim team next summer.
Wendy Robinson is on Twitter as @wendyrmonkey. She is not a soccer mom.
Photo by Joshua Hoehne on Unsplash.
---
Support The Billfold
The Billfold continues to exist thanks to support from our readers. Help us continue to do our work by making a monthly pledge on Patreon or a one-time-only contribution through PayPal.