The Cost of Playing it Safe
I've stopped taking chances when it comes to my — and my pups' — livelihood.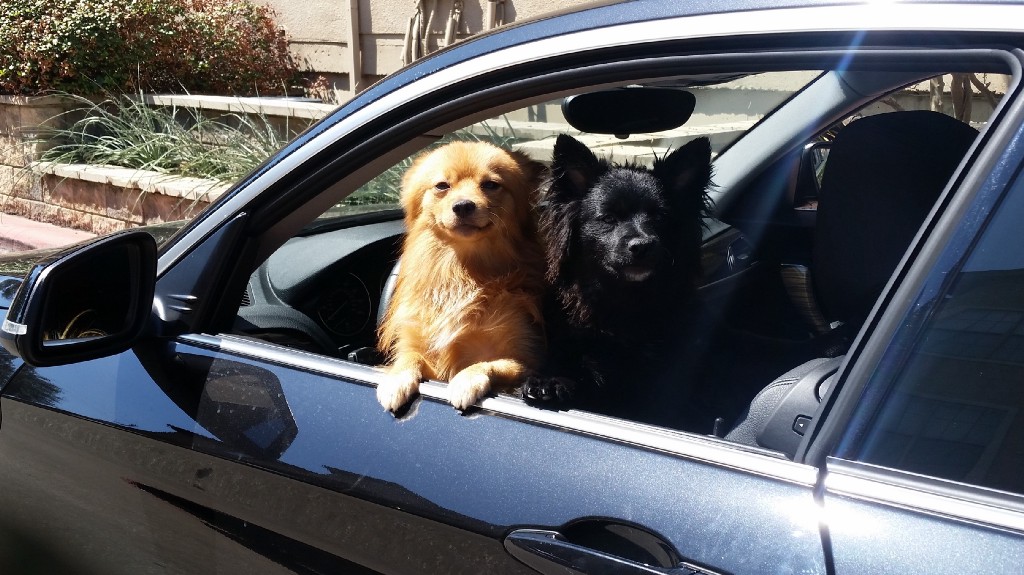 For 28 glorious years, I lived a life of borderline carelessness and risk. Allergic to pet dander? Let's get not one, but two Pomeranians: Mingki and MoMo. Move cross-ish country without a job. Yes, please! I don't really need that flu shot, do I? This was my life until this March, when I experienced a series of back-to-back asthma attacks that nearly killed me.
There were signs that led up to the asthma attack, but as someone who had never previously experienced anything more serious than food poisoning, I chocked them up to cold symptoms that cough syrup and a nap could knock out. I was wrong.
I ended up sprawled on my bedroom floor gasping for air and willing myself to hold out on dialing 9–1–1 because I was worried about the cost of an ambulance. So I lay there, hoping to wait out the attack and watching my Pomeranians as they watched me, wondering if M&M knew what I knew was about to happen. I thought I was going to die.
Surprise! I didn't die. Before blacking out, I dialed those three life-saving numbers and was rushed and admitted into the ICU unit. Three days later, I was discharged and left the hospital with a single goal: To live a safer life so that I can be there for M&M.
I'll still take my chances on buying that final sale item that may or may not fit, but I've stopped taking chances when it comes to my—and my pups'—livelihood. I now get weekly allergy shots to help build pet dander tolerance and I have a trusty inhaler to keep my asthma in check. I have both a will and a living will in place and can now say that I have renter's insurance ($15 a month) and am in the process of getting life insurance (I was quoted with $37 a month), which will go to M&M's caretaker should something happen to me. M&M are now neutered (did you know that unneutered small dogs have a higher chance of having anal gland issues that could lead to a big ol' $3,000 surgery bill to fix? — I do) and microchipped.
My hospital stay and living on the safe side has cost me a pretty penny, and some might have guffawed at me essentially taking out life insurance for my dogs. But I don't regret it one bit.
I learned two things from "that night." One, that it wasn't a bad cold after all. And two, M&M are the loves of my life. There's the saying that your life flashes before you in your last moments. The last thing I remember from that night wasn't my parents, my sister, or my "McSteamy." It was M&M. I was sad because I was leaving them and had done nothing to prevent them from ending up in a shelter.
I realize now that the moment I welcomed M&M into my life meant that by putting my life at risk, I inadvertently was also putting my their lives at risk as well—and that had to change. It was time to play it safe, no matter how much it cost me.
Lonny Alfred is a writer, an editor, and some other things in between.
This story is part of The Billfold's Change Series.
---
Support The Billfold
The Billfold continues to exist thanks to support from our readers. Help us continue to do our work by making a monthly pledge on Patreon or a one-time-only contribution through PayPal.