January's Billfold LLC Update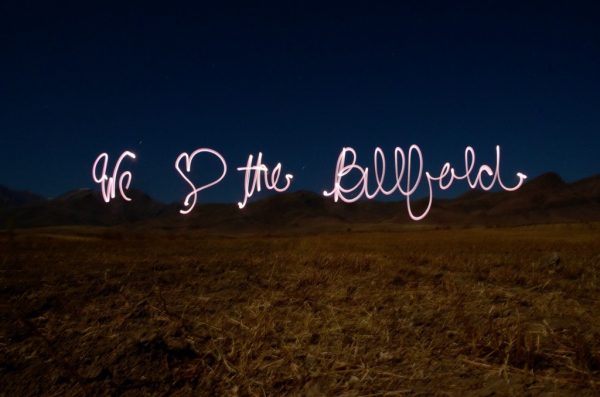 I put off this monthly update for a long time because I hoped I'd have something more to say than "a lot of stuff is in progress," but here we go:
Updating the website: in progress.
Figuring out 2018 taxes: in progress.
Planning Billfold events: in progress.
Securing our next round of sponsorships: in progress.
Figuring out what to do about the Billfold Anthology: in progress.
As you might remember, I applied for grant funding a while back to help cover the cost of a potential Billfold Anthology — which required me to come up with a budget for the project.
This was a great exercise because it forced me to acknowledge that doing this anthology the way I'd like to do it — paying writers, paying illustrators, paying designers, paying myself, doing the industry reviews and publicity — will cost close to $9,000.
There are obviously some costs that could be cut here and there, maybe the book would have fewer pieces or fewer illustrations or I'd pay myself less, but it's still going to be a many-thousand-dollar project.
This gives me a handful of options.
Start budgeting for it now, the way I'd budget for any other big expense: put a little of The Billfold's revenue aside every month until I've got enough to do the book.
Sacrifice two months of The Billfold's current financial runway. In other words: right now we are funded four months in advance, but if I were willing to cut that to two months in advance, I could use the other money (which we currently have in the bank) for the book. I don't want to do this. I'd much rather have the financial runway.
Do a big fundraiser or a Kickstarter or something like that. I'm not super excited about this option, for two reasons: first because The Billfold gets a big chunk of its funding from Patreon and reader support (so I am loath to ask you for more money) and second because Kickstarters give you all the money you would have earned selling the product and force you to use that money making the product and all the extra doohickies and rewards that are part of the Kickstarter experience. You have a cool thing at the end that can earn passive income in the future, but your net profit is usually zero (or less than zero, because these projects nearly always go over budget).
Business loan. Meh.
Pitch a traditional publisher: this asks me to consider my original goal with Frugal and the Beast and the potential Billfold Anthology, which was to branch The Billfold into both a website and a small press. I am not sure how realistic this goal is, or whether it's still a goal I want to pursue. It was something I came up with when I was thinking about how all the media sites are dying but people who want to publish books are growing, and maybe if The Billfold also published books we could use the money from that to keep both the site and the press going, and they'd feed into each other and etc. etc. etc…. you get the idea. This goal became less interesting once The Billfold stopped living paycheck-to-paycheck, but I haven't fully closed it off yet.
If I were to start budgeting for the Billfold Anthology now, which is the option that sounds most appealing, it would definitely not happen this year. I might start soliciting pieces for the anthology at the end of this year, but it wouldn't produce until 2020 at the earliest.
This is where I technically ask whether this is okay with you, although what I'm actually doing is telling you this is okay with you, because I'm not going to compromise The Billfold's financial stability in order to get a book out this year. I hope y'all understand.
So that's my update for this month. Also, we're paying writers $50 per piece now! I am so glad that we achieved that goal, and it was your support and your readership that got us there. ❤︎
---
Support The Billfold
The Billfold continues to exist thanks to support from our readers. Help us continue to do our work by making a monthly pledge on Patreon or a one-time-only contribution through PayPal.