A "Why Is the Government STILL SHUT DOWN" Open Thread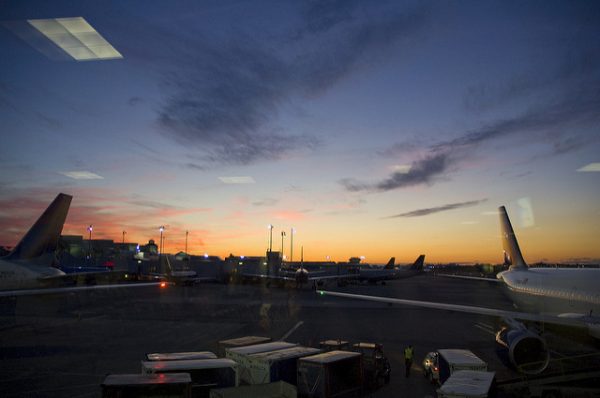 Sorry to turn this open thread into another News Roundup, but I saw y'all were already discussing the latest government shutdown news in the Friday Estimate comment space, so let's catch everyone up:
The Washington Post: FAA delays flights at New York's LaGuardia airport, citing staffing shortages amid government shutdown:
Federal officials temporarily restricted flights Friday into and out of New York's LaGuardia Airport, another example of the toll that the partial government shutdown — in its 35th day — is taking on the nation's airports.

"We have experienced a slight increase in sick leave at two facilities," a spokesman for the Federal Aviation Administration said in a statement. "We've mitigated the impact by augmenting staffing, rerouting traffic and increasing spacing between aircraft when needed. The results have been minimal impacts to efficiency while maintaining consistent levels of safety in the national airspace system."
The Washington Post again, because it's a reputable source that I've already paid for: At least 14,000 unpaid IRS workers did not show up for work as broad shutdown disruption hits tax agency, according to House aides:
The Trump administration ordered more than 30,000 employees back to work unpaid to prepare for tax filing season, which is set to begin next week. But of the 26,000 workers called back to the IRS division that includes the tax processing centers and call centers, about 9,000 workers could not be reached and about 5,000 more claimed a hardship exemption, IRS officials have told members of Congress, according to aides, who spoke on the condition of anonymity because they were not authorized to speak publicly about the numbers.
I'm scheduled to fly into LGA next Thursday, and I've already been wondering whether I should cancel the trip and eat the cost. (I don't want to cancel the trip, but I read this article about how Super Bowl Weekend always has a bunch of extra planes in the sky and if the government is still shut down they might all crash into each other. THANKS, NEWS AND NEWS-LIKE SUBSTANCES.)
Of course, given the EXTREME ARCTIC OUTBREAK both the Northeast and the Midwest are supposed to get next week, it may be a non-issue.
Anyway, my fretting over a flight is the smallest of potatoes in this whole government shutdown deal (or lack thereof), so I'll turn the open thread over to you. Discuss the shutdown or anything else you like. ❤︎
Photo credit: Jonathan Scott Chin, CC BY 2.0.
---
Support The Billfold
The Billfold continues to exist thanks to support from our readers. Help us continue to do our work by making a monthly pledge on Patreon or a one-time-only contribution through PayPal.