Cost of Living Through Concert Tickets
Ticket costs in Nebraska vs. New Jersey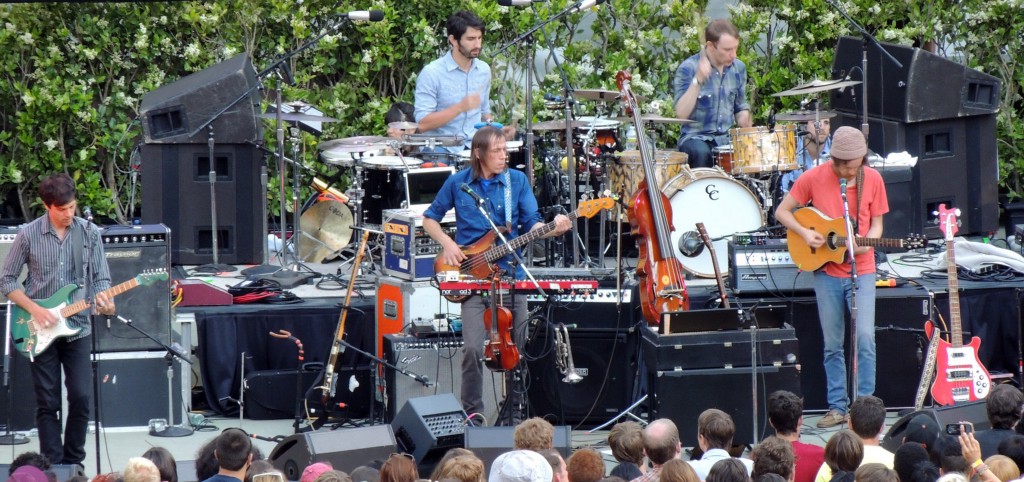 Last August, I moved to Nebraska after living in New Jersey for twenty years. I grew up on the Jersey Shore south of Atlantic City and attended college 32 miles away from the Lincoln Tunnel outside Manhattan.
How a Low-Income Household College Student Graduated Without Massive Debt
The appeal of relocating to the Midwest was heavily influenced by its low cost of living. The Midwest is known to be significantly cheaper, especially when compared to Jersey. In Omaha, my rent is $775 a month for two bedrooms, one-and-a-half bathrooms, a spacious living room and a galley kitchen. You're lucky if you find a one-bedroom apartment for that price in Jersey.
You can also see this financial difference in other areas—food, entertainment, nightlife, etc. I regularly attend shows, so I decided to break down a year's worth of concert tickets. I wanted to see how much of a financial difference living in the Midwest really makes beyond basic living expenses.
I chose to examine three concerts as quick case studies: Godspeed You! Black Emperor, Brand New with Modest Mouse, and Cursive. I'll compare a concert I attended somewhere in the Midwest to the most recent New York City tour date.
Case Study #1: Godspeed You! Black Emperor
In February, I paid $20 plus for see Godspeed You! Black Emperor live in downtown Omaha.
Last September, the band played at the Music Hall of Williamsburg. Tickets were $35 plus tax. Compared to Omaha, that's at least a $15 difference.
Case Study#2: Brand New with Modest Mouse
On July 4th weekend, I saw Brand New and Modest Mouse at Providence Medical Center Amphitheater in Bonner Springs, Kansas. I paid $35 per ticket plus tax for seats. Lawn tickets were $10 less, but my partner and I wanted seats. On the day the pre-orders went live, I waited online for about seven hours to buy my tickets.
Tickets for the same tour a week later in Madison Square Garden ranged from $35 to $60. Although this doesn't sound like much of a difference, the concert sold out much more quickly. Demand is much higher for Brand New in New York, especially since they started in the Long Island hardcore scene. Considering demand, customers might have purchased more expensive seats if they were available.
A close friend of mine went to the Madison Square Garden show and paid approximately $50 per ticket, making a $15 difference. Again, this isn't only because of the price. The New York tour date had the same ticket prices as the one in Kansas. However, my friend purchased these tickets since the lower-priced seats were already sold out.
Case Study #3: Cursive
Last October, I saw one of my favorite bands, Cursive, at a local bar for $5, cash only without tax. The band is from Omaha, so they're in town more often.
Cursive also owns the bar they played in. They were selling bottle of Grain Belt, a Minneapolis macrobrew disturbed throughout the Midwest, for $1 each.
In April, they played at Bowery Ballroom in Manhattan. Tickets were $20 plus tax. That's a $15 difference — even more if you bought beer. I have the hometown advantage here, especially since I first learned about Omaha through Saddle Creek Records, which is Cursive's record label, owned by Conor Oberst of Bright Eyes. I also scored front-row tickets for free to a Conor Oberst show in downtown Omaha that month.
For more perspective, in September of 2012, I saw Cursive at Best Buy Theater in Times Square. They opened for Minus the Bear and I paid $40 plus tax per ticket. After seeing them in a larger venue, it was particularly thrilling to watch them perform in a tightly-knit bar.
In these three scenarios alone, I saved $45 by living in the Midwest. However, ticket prices weren't the only factor. As a consumer, I benefit from lower demand (and likewise, a smaller population) compared to NYC. It's also awesome to benefit from a music scene like Omaha, where one of my favorite bands is from.
Here are some other shows I've attended this year. Let me know if you paid more or less in your prospective area!
Modern Baseball with PUP, Jeff Rosenstock and Tiny Moving Parts in Omaha, Nebraska — $18.50
Ringo Starr & His All-Star Band— $57.38
Heart with Joan Jett & the Blackhearts— $49.93
Dashboard Confessional, Taking Back Sunday, Saosin and the Early November— $52.85
Titus Andronicus — $17.79
Speedy Ortiz with the Good Life — $16.17
Danielle Corcione is a freelance writer based in Omaha, Nebraska. Her work has recently appeared on Vice, Salon, and more. Follow her on Twitter via @decorcione.
---
Support The Billfold
The Billfold continues to exist thanks to support from our readers. Help us continue to do our work by making a monthly pledge on Patreon or a one-time-only contribution through PayPal.