A Lunch Budgeting Experiment with a Monthly Meal Service
I love a good lunchtime experiment, so I signed up for MealPass on the first day it was available on April 1.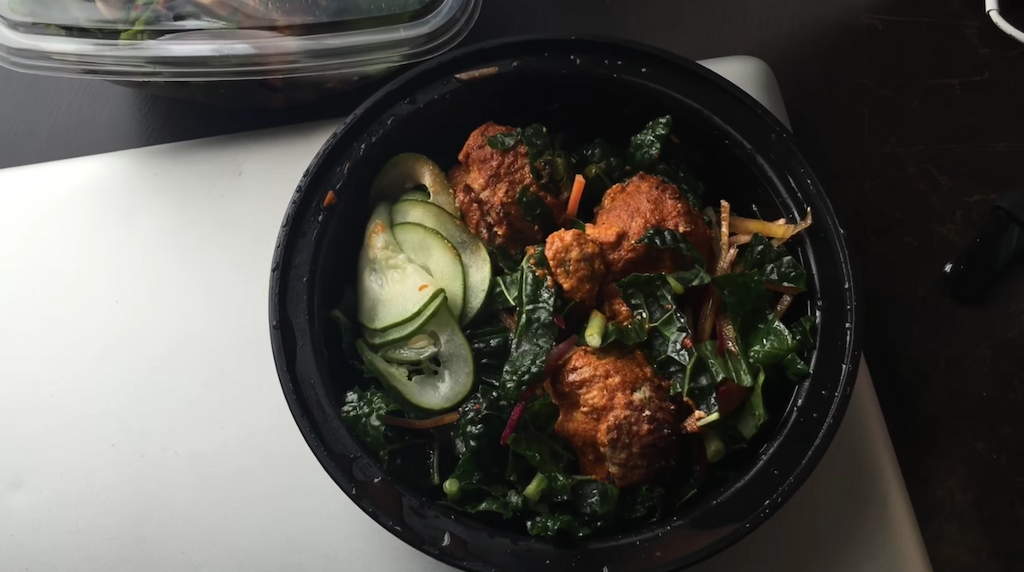 Lunch budgeting has a lot of room for growth: Lines stream out of salad chain Chop't for $12 plastic containers of greens, and kale grain bowls can ruin your monthly budget. I have struggled to manage my lunchtime expenses through planning ahead and bringing leftovers, but have inevitably succumbed to buying a takeout burrito or deli sandwich. The Billfold has approached lunchtime budgeting in many ways, with the consensus being that shelling out $8 for a paper cup of soup is neither affordable nor effective lunching.
At the end of March this year, after successfully bringing subscription services to the workout world with ClassPass, co-founder Mary Biggins launched MealPass to make ordering lunch a daily, transaction-free reality. In the MealPass model, you're charged a flat monthly rate of $100 in exchange for the ability to pick up a meal every weekday at one of 100 participating restaurants. Each restaurant choses one meal to offer each day, and some sell out.
I love a good lunchtime experiment, so I signed up for MealPass on the first day it was available on April 1. My first meal was Thai Fried Rice at Chop Shop II and it was delicious, but unsatiating, and I felt myself needing a 3 p.m. snack. The next day, a smallish carnitas plate from Taqueria Diana was also delicious, but didn't end up holding me over through the afternoon. I worried as other blogs pointed out, whether a meal costing the equivalent of $5 could actually satisfy me.
Since the first days, I have gotten pickier with my meals. My strategy weighs hunger versus "sad desk lunch" avoiding, and I normally lean towards my hunger. I tend to order salads from various places with a burrito mixed in for good measure. I avoid the restaurants that offer a bowl of soup, or something that consists of mostly rice or noodles. After a month in, MealPass has been (mostly) successful for me. I haven't spent additional money towards lunch in weeks and I'm enjoying that from noon to 12:15 p.m., I can leave the office to pick up my food.
For businesses, MealPass could be a difficult equation. Restaurants already operate on tight margins, so how much could they be benefiting from this offering? MealPass argues that its services are available to introduce customers to new restaurants in their area, and also to make a transaction with customers as quick and painless as possible.
Stinky Brooklyn, a small sandwich and cheese shop in the Flatiron area, told me that they've enjoyed seeing new faces finding their shop. While some customers have been strictly there for the meal and not to explore their shop, they've seen the experience as a positive. And in terms of logistics, MealPass allows businesses to set reasonable daily limits on the amount of lunches they need to prepare.
Another restaurant I frequented before and after joining MealPass, Taqueria Diana, told me their experience has also been positive. While it hasn't created a huge spike in business, they recognize that it's still a new service and are looking forward to using it more in the future.
We're still the early days of MealPass, but I've already made my decision to move on. In my second month, MealPass made the decision to raise my monthly rate to $119, so I canceled my account.
Lee Frank is constantly trying to crack the $5 lunch. When he's not focused on food he tweets at @leemfrank.
---
Support The Billfold
The Billfold continues to exist thanks to support from our readers. Help us continue to do our work by making a monthly pledge on Patreon or a one-time-only contribution through PayPal.