Four Stories on the Cost of Travel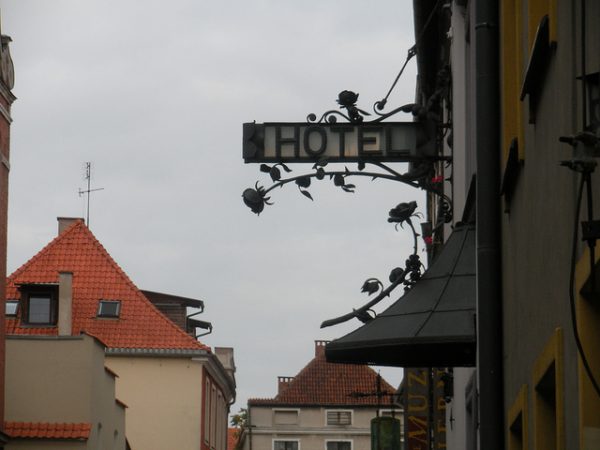 Condé Nast Traveler: Watch Out for these Hidden Hotel Fees on Your Next NYC Stay
Recently, pesky hotel fees started appearing on hotel reservations at New York City hotels in Manhattan and Brooklyn, buried as a line item under taxes. Even the most seasoned traveler might not have noticed. Much like resort fees, the destination fee—also known as a facility fee or urban fee—covers amenities guests used to have to pay à la carte for, like Wi-Fi and phone calls, and some services already baked into the room rate, like access to the fitness center. But rather than work them into the rate, hotels were tacking them on.
Sooooo… guess who just got charged an additional $68.88 in resort fees for her recent stay at the Pod Hotel? I went back and checked the Hotels.com fine print, and buried at the very bottom of the confirmation email, after the summary of charges, was the note that the Pod Hotel would charge an additional resort fee not included in the above costs.
I went back to Hotels.com on Thursday and tried to book another room at the Pod Hotel so I could see where and when the resort fee was mentioned. I swear Hotels.com did not include this information when I made my booking in December, because if I had known there would be a resort fee I would have included it in my travel budget, but currently the Hotels.com Pod Hotel prices include the room rate (in large bold print) plus the resort fee (in small gray print).
Has anyone else gotten stuck with an unexpected resort fee recently?
The Washington Post: Why your favorite foreign cities and countries may soon tell you to pay more to visit
For years, residents living near New Zealand's top tourist attractions warned that the rising numbers of tourists were catching many towns or nature reserves largely unprepared.

Now, the government has come up with a plan: a one-time tourist tax of about $25, which is due to be introduced later this year and will help finance new infrastructure projects and environmental preservation efforts.
As you'll note if you read the entire article, it isn't just New Zealand implementing these kinds of taxes. If a location has enough tourists that their presence is, as the WaPo puts it, "a burden," adding taxes and fees is one way to deter at least some travelers while bringing in a little extra income from the rest.
Lillian Karabaic: My 2019 Budget: $18,000 and Eight Countries
For 2019, my only real financial goal is to come out ahead. If I make $18,001, and I spend $18,000, that's okay. I am $1 ahead. This means some months I'll spend more than I earn and eat into my savings. This means some weeks I'll work 5 days on unpaid creative projects and only 2 days on paying gigs. I am trying to lean into the idea that I'll be fine. I built up this buffer for a reason and that reason is to have the flexibility to create things and to travel – not take part-time jobs cleaning floors or data just to pay the bills. 
Lillian Karabaic (of Oh My Dollar!) is extraordinarily transparent about her finances, and her 2019 budget breaks down her projected spending for the entire year — which includes $3,915 allocated to travel in eight different countries and a detailed explanation of how she's going to save money/cut costs on each trip. Follow it up with Lillian's post on her 2019 financial and personal goals, including why she values travel spending while also working to keep it as low as possible.
Photo credit: Jason Riedy, CC BY 2.0.
---
Support The Billfold
The Billfold continues to exist thanks to support from our readers. Help us continue to do our work by making a monthly pledge on Patreon or a one-time-only contribution through PayPal.