Meals I Have Made to Woo Men, Part I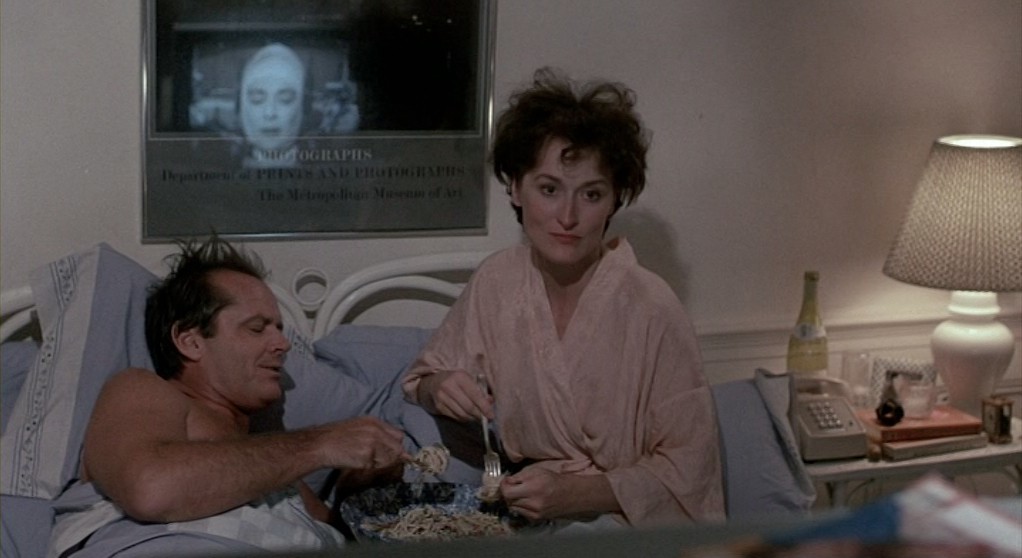 There's a great scene in the middling Mike Nichols' 1986 film adaptation of Nora Ephron's perfect Heartburn where Meryl Streep cooks Jack Nicholson spaghetti carbonara (NOT EASY, btw) and serves it to him in bed, straight from the pan. It's a sensual pasta, made for slurping; a perfect meal to eat in bed, really, although if Meryl Streep brought me trash juice seasoned with grease and asked if I would eat it with her in bed, I wouldn't even hesitate.
If we can put aside the vaguely regressive implications that surround the notion of cooking for a man (EASY!), it's actually one of my preferred methods of courtship. Maybe it's because it was my dad who taught me to cook, my dad who made all our family meals, my dad who won my mother over in this very way; I feel powerful and productive in the kitchen, in control of the domain, fluid, sexy. Not unlike Meryl.
Here, with recipes, the meals I have made to woo men, including what they cost and their various success rates.
Dinner Tonight: Orecchiette with Braised Kale and Cauliflower
Cost: $$ (out of $$$$$); $2.19/serving, pantry staples excluded
This was one of the first complex meals I made, although it isn't actually that difficult. It requires multiple pans, which is kind of stressful at first, although I've since simplified the recipe by roasting the cauliflower in the oven. Don't buy pine nuts — they are expensive little fucks and completely unnecessary. Use walnuts instead. If you don't have currants, use anything resembling a currant: raisins, cranberries, even some chopped up dried apricots would work. You should have a tube of anchovy paste in your fridge. This is one of those "pantry staples" people keep telling you about. I use mine in the simplified pasta puttanesca I make when I'm too tired to cook. With all of those substitutions, this actually shouldn't be an expensive dish, especially if you keep it vegetarian. I added sausage, because my dumb boyfriend at the time was a runner who was convinced his calf muscles would wither if he didn't consume animal flesh at every meal. I'm a pescatarian; the squidgy sausage made me cringe.
Success Rate: He cheated on me with his best friend's girlfriend. Lesson learned. Don't blame the pasta, though — this is good shit.
---
Support The Billfold
The Billfold continues to exist thanks to support from our readers. Help us continue to do our work by making a monthly pledge on Patreon or a one-time-only contribution through PayPal.