Plus-Size Shops Vs Plus-Size Shoppers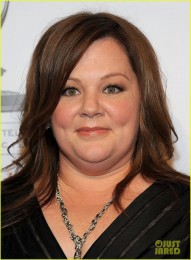 There's an uproar happening right now in plus-size clothing. Fashionista started it by asking a provocative/insulting question,
what if the problem with the plus-size industry isn't with faceless businessmen, but with the customers themselves? … Sarah Conley, a plus-size blogger and retail consultant, explains that when retailers are approached by customers to feature more true plus-size models, the companies will often conduct tests. One such brand displayed the exact same clothes on a size 8 model and a size 14 model on its website; the size 8 model sold better every time.
"As much as we think we want to see people who look like us, it's not really showing through in customer behavior, which is really unfortunate," she explains. "I think that people who say they want to see a more diverse group of women, whether it's body shape or size, they're not always following those wishes and demands with their credit cards."
In the same way, the higher-priced items that customers clamor for — items designed by big names, items with more tailoring and trendier items — "don't sell." There's also the issue of impermanence: "Everyone I spoke with agreed that women who are told that their body shape should be considered temporary, always in need of a new diet or weight loss plan, aren't exactly going to plunk down $300 for a dress that, ideally, won't fit them in a month."
Jezebel weighed in, so to speak, and gave Fashionista a succinct answer: no. For one thing, sez Jez,
When plus-size blogger Gabi Gregg launched a swimwear collection with Swimsuits For All, the line sold out in hours. Women were more than happy to spend money on fashionable garments designed to flatter their bodies. Again, how can consumers buy clothes that don't exist?