Friday Estimate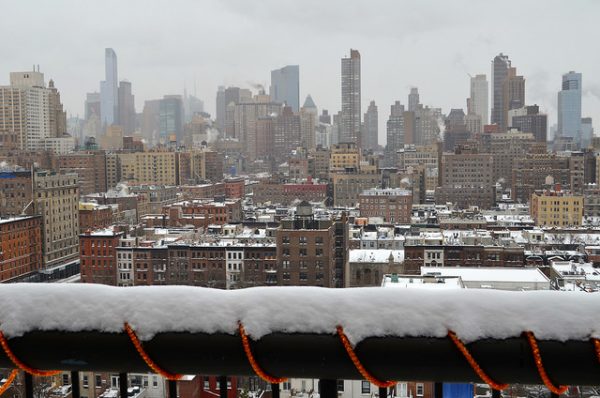 It's Friday, which means it's time to estimate our weekend spending.
I'm writing this on Thursday under the assumption that I will fly to NYC on Friday morning to attend Maggie Stiefvater's Portraits and Dreams writing seminar; if the vortex grounds me in Cedar Rapids I'll update my estimate in the comments.
If I do end up flying out Friday morning, I'll have packed my aluminum water bottle and a whole bag of Huel, so I don't anticipate buying any food or beverages while traveling. I do anticipate making a stop at Dylan's Candy Bar, even though I am pretty sure candy does not count as a tax-deductible business expense. But… I don't care. Let's say I'll spend $15.
I also anticipate spending $25 at Books of Wonder for the conversation between Maggie Stiefvater and David Levithan that will follow the seminar. (The conversation is free, but you have to buy a book to get into the signing line.)
Assuming I arrive early Friday afternoon as scheduled, I'm going to spend $25 on a ticket to the Met, which is good for three days and gets me into all three art museums: The Met Fifth Avenue, The Met Breuer, and The Met Cloisters. I can visit one on Friday and (theoretically) two on Sunday, before flying back Monday morning.
I'm also going to spend $20, maybe, on subways? Excepting the trips to and from the airport, I could walk a lot of the distances — but if the weather is garbage, I won't.
Total estimate: $85.
How about you?
Photo credit: Studio Sarah Lou, CC BY 2.0.
---
Support The Billfold
The Billfold continues to exist thanks to support from our readers. Help us continue to do our work by making a monthly pledge on Patreon or a one-time-only contribution through PayPal.