Who Pays Writers?
by Mike Dang and Logan Sachon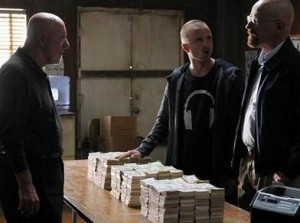 Manjula Martin has invited writers to anonymously share which websites and magazines pay and she is sharing the responses on a Tumblr. This is not a new idea (see Ed2010's salary reports), but it's interesting and welcome and totally up our alley.
We don't have submission guidelines for The Billfold yet (people who want to write for us just contact us when they have an idea for something), but if there were, they would say something along the lines of, "At this time, we're unable to pay you, but getting to a point where all our writers are paid is a priority for us." We do pay our writers who work on sponsored stories (like this one). Sponsored posts, as a reminder, "are purely editorial content that we are pleased to have presented by a participating sponsor, advertisers do not produce the content" — we do.
Since these posts are very explicitly bringing in money, we pay the writers for their work, which has been averaging about $100 per post. So far, we've chosen people to do sponsored posts based on how much they've written for us (and in some cases, how available they were for quick turnarounds or their familiarity with a topic).
How to pay, who to pay, and how much to pay is an evolving discussion, and something we've thought a lot about over the course of our eight months of existence so far. As with any new venture, it takes time for the money to appear. People write on the web for a lot of reasons — only one of them is money — and for that reason we feel okay about where we're at now. We have both written for no pay before, and we will write for no pay again. But for many people, including some people we'd really like to have on this site, money is a big reason they write on the Internet — maybe it's the reason, and it's a valid reason. Writers need to make a living, so we understand when people decide not to write for us until we can build up a budget. Sometimes, writers offer to travel and do reporting — going above and beyond a typical essay. So we talk about those people. What can we do to get these great stories on our site? We have these conversations very often, and we'll continue to have them as we begin to grow.
One final note: Each of the sites in our family operate as individual entities, so although this is how we operate, it's not necessarily how the others operate.