Three Stories on the Way We Buy (or Rent) Things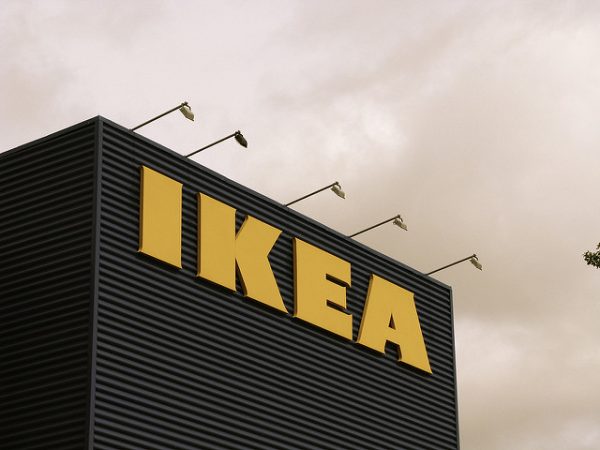 Vox: Ikea will soon offer furniture rentals because the end of ownership is near
The program will first be deployed in Sweden as early as February, with desks and chairs available to rent. Ikea plans to eventually roll out "scalable subscription services" for renting furniture in other markets. The company hasn't shared pricing options yet.

"We will work together with partners so you can actually lease your furniture," said [brand executive Torbjorn Loof]. "When that leasing period is over, you hand it back and you might lease something else. And instead of throwing those away, we refurbish them a little and we could sell them, prolonging the life cycle of the products."
I don't know about you, but I've never left a piece of Ikea furniture in good enough condition to be refurbished.
The Atlantic: Why People Still Don't Buy Groceries Online
I asked a few shoppers in a Massachusetts Stop & Shop why they weren't getting their groceries delivered; they were pushing carts through aisles as Peapod workers packed crates upstairs for delivery. Most said they liked picking out their own meat and produce, and that they don't like planning their shopping ahead of time. Mike Kolodziej, 37, told me he actually likes going to the grocery store. "It's my quiet time," he said. He has five kids at home.
One of the reasons I've gone all-in on HyVee grocery delivery is because HyVee handles its delivery in-house instead of using a third-party service like Peapod. It looks like Peapod workers are employees, but other grocery delivery services like Instacart use independent contractors, and, well…
BuzzFeed: Delivery Startups Are Using Tips To Fulfill Pay Promises, And Customers Are Mad
Instacart customers who feel tricked by the grocery delivery company's tipping policy are threatening to stop using the service.

Last week, customers were surprised to learn that Instacart uses customer tips to cover its guaranteed $10 per delivery minimum payment to drivers, which means that in some cases, the more a customer tips, the less the company has to pay.
HOW LONG BEFORE WE CAN ELIMINATE TIPPING FOREVER
YES I KNOW WE'D ALL HAVE TO PAY A LITTLE MORE UPFRONT
I'D BE FINE WITH THAT
UPDATE: Instacart apologized and is paying delivery drivers retroactively!
Photo credit: Steven Coutts, CC BY 2.0.
---
Support The Billfold
The Billfold continues to exist thanks to support from our readers. Help us continue to do our work by making a monthly pledge on Patreon or a one-time-only contribution through PayPal.