Throwback Thursday: Money I Spent and Lost During the Government Shutdown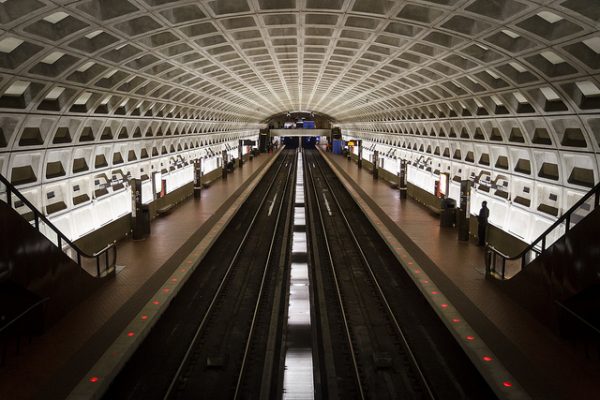 This piece originally ran on October 17, 2013, during the first government shutdown in 17 years. That shutdown lasted for 16 days; our current shutdown has lasted for 20. Read original comments via the Wayback Machine.
As a federal contractor, I have been unable to work since the government shutdown began on Oct. 1. Here is a log of my expenditures since then:
Day 1
Spent the entire day on the couch, watching television in my pajamas, and obsessively checking the Washington Post for shutdown updates.
Day 2
Still a lazy couch potato, still obsessively checking the Washington Post for shutdown updates. Went to a hybrid sushi/Chinese/American buffet for dinner with some friends and spent $15.60. It was worth it, mostly for the décor.
Day 3
Woke up and decided I had to do something to make my shutdown time productive. I went out and bought groceries ($80.02). On my way back to the car, decided it wouldn't be a bad idea to stop by the liquor store too, where I purchased a box of Black Box Merlot ($21.79).
Went home and proceeded to get quite drunk.
Day 4
Stayed in bed all morning, hungover. Finished season 2 of Call the Midwife on Netflix before going out to the mall with a friend in the afternoon, where I purchased 12 pairs of work socks ($46.48) and three pairs of work shoes ($78.06) in anticipation of maybe heading back to work soon. Stopped at McDonald's for an order of small fries and a soda ($2.24). My boyfriend called while we were snacking and suggested going to see a soccer game at RFK stadium that evening ($21). I bought two hotdogs and a bottle of water during the first half ($12.50). DC United lost.
Day 5
Up early for a planned outing to Six Flags: America with my boyfriend and four friends. The lines were incredibly short, and we were able to hit every roller coaster in four hours. I am never going to visit an amusement park before October again. Spent: $35 for a ticket, $10 for parking, and $15 on food and drink.
Day 9
Went to my local library, where free stuff is available on every shelf. Ultimately selected two fiction novels (Rabbit, Run by John Updike and In One Person by John Irving) and a travel guide for New England, because I've never been and want to go.
Day 10
Try a nearby dive bar for dinner with my boyfriend, my treat. Spent $40 on two Philly cheesesteaks, a large order of fries, a glass of wine, a beer, and tip.
Day 12
I had a doctor's appointment that morning ($10 copay, plus $20 for a flu shot). However, upon getting into car, realize that the floor of the front passenger side is wet and the car is leaking. As it's a holiday weekend, no mechanics are available. I bought some FloorDri ($4.21) and poured it on the wet areas as a temporary solution. Afterward, stopped at the nearest grocery store to pick up a dinner side and some snacks for a get-together a friend is hosting that night ($18.47). My last stop is at the pharmacy to pick up my prescriptions ($71.00).
Day 14
Grocery shopping, again ($74.86). Started sniffling around 2 p.m., had a full-blown nasty cold by 9 p.m.
Day 15
Gave my boyfriend $20 to buy a bunch of cold medicine for me. Spent most of the day in bed, coughing and hacking.
Day 16
Currently on my couch and using toilet paper as Kleenex because I ran out of the latter. While it seems more and more likely that I will be back at work tomorrow, I have already lost so much in earnings that it's difficult to be excited about it.
Total spent: $556.20
Earnings lost: $2,016 (after taxes)
Besides riding roller coasters and reading fiction novels, Anonymous would rather be working than doing pretty much anything on this list. 
Photo credit: Adam Foster, CC BY 2.0.
---
Support The Billfold
The Billfold continues to exist thanks to support from our readers. Help us continue to do our work by making a monthly pledge on Patreon or a one-time-only contribution through PayPal.