My First Furlough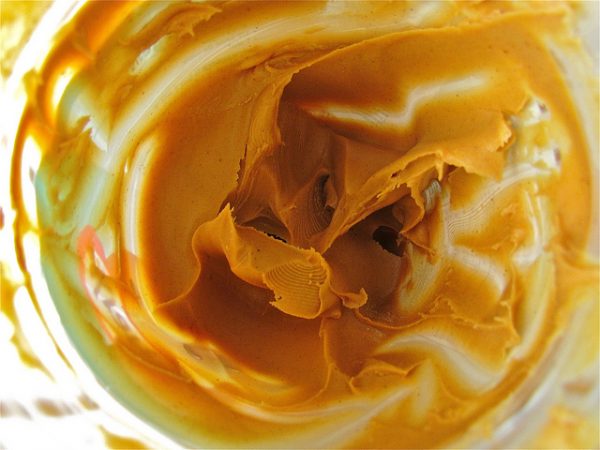 Today I read a kind and thoughtful tweet from some deeply empathetic person on Twitter exhorting National Park Service employees to get their finances in order if they didn't have a minimum emergency fund of three months. Let me tell you how much money it would require for me, a GS-11 (which means I make more money than most Parks employees) living at the very edge of the DC metro area, sharing a two-bedroom apartment, to maintain such a robust emergency fund:
Rent (incl. water and trash): about $1,015 a month
Gas: about $12 a month
Student loan: $305 a month
Honda payment (I took over the lease for my aunt's mother, who is suffering from dementia, and only have to pay half the lease payment, so this is oddly low, I know): $150 a month
Auto insurance: $84 a month
Metro: paid by work, even during the furlough, thank God
Internet & cable: $79 a month
Electricity: $17 a month
Cell phone: I pay this every four months, so I could probably get away with not saving for this.
Food and other necessities: say $300 if you're going to be very frugal
Total: $1,962. Three months: $5,886.
My take-home pay, after taxes, health insurance, and TSP contributions, is $1,658.61 every two weeks. I put about $150 of that a month into various Barclays savings accounts. Any extra money I get from holidays, birthdays, extra work, etc. also goes into savings. Some of these accounts are for travel, and the rest are set aside for emergencies. (I am a klutz, and I could easily take a header down my staircase or get into a car accident.)
But do I have $6,000 in a dedicated fund for a federal government shutdown?
Absolutely not.
I can't imagine a lot of circumstances in which someone my age does. I have a friend who is a GS-9 who waitresses at Ruth's Chris Steak House on the weekends and lives with her family. She might have that much saved, but she's the exception, not the rule.
Privilege is a word that's been bandied about a little excessively the last few years, but to jeer federal employees, who haven't received a full COLA raise in a decade, for not having a three-month emergency fund sure is presumptuous. With the high cost of living, low salaries, and student loans young and new federal employees struggle with, many of us who don't live paycheck-to-paycheck still live paycheck-to-every-other-paycheck.
For my part, I think federal employees have a right to be a little anxious. Being furloughed is exceptionally weird. Without knowing how long the furlough will be, you're trapped at home, unable to travel, unable to take 9-5 work because you never know when you'll have to go into your real job the next day. You can do freelance or after-hours work, sure, and you can even apply for unemployment, but by the time you get paid for that, again, you might be back at work. Or you might not. It's the not knowing that makes us crazy. Living in financial limbo makes you live in limbo in all other ways, and it's a very stressful way to go through your days.
Also stressful is the timing of this. Christmas bills are coming due for a lot of people. All year I saved up money and vacation days to go to Switzerland, where I spent a pre-Christmas (and pre-furlough) week. Although I vacationed moderately, I still have a decent bill I'm going to have to pay on January 14th. I won't have to dip into my savings until the end of the month to pay rent, but in the meantime I am employing a Spartan lifestyle that would impress even the most heartless, Grinchy conservative Twitter troll. My diet has come down to peanut butter and jelly sandwiches, scrambled eggs, shepherd's pie made with discount ground turkey (don't worry, I'm fine), and whatever comes from going deep into my pantry because, let's face it, these oats are just going to get thrown out otherwise when I move next month into a one-bedroom apartment.
Oh, did I forget to mention that I gave 60 days notice in December, thinking I could finally, as a 35-year-old, afford to move into a one-bedroom apartment, thanks to the raise from my upcoming January grade increase? Once the furlough started, it was too late to change my mind, so I used my free days to look at insanely small, far, or expensive apartments until I finally lucked into an apartment I can only afford because they were having a $0 move-in special (it's still at the very end of a Metro line, but this time it's the yellow one instead of the orange one). Furloughs don't care if you have to move anymore than they care if you just spent a lot of money on a vacation or a wedding or a funeral or a down payment on a house or college tuition. They don't care about your hospital bills or the conference you were supposed to attend or about the scientific experiment you were just in the middle of. Furloughs don't care, and yet you have a life to keep living.
Still, I'm trying not to spend any money on any non-essentials for the foreseeable future. I'm not cancelling my ClassPass and Cinemark Movie Club memberships yet, but I will if this goes on another week.
Eventually the government will reopen and I will be able to go back to work. I'll probably get paid back the salary I'm going to miss, but government contractors won't. And, as you've read, while this shutdown hurts about 800,000 people directly, it hurts even more people indirectly. At some point, the number of people being hurt will be enough of a political cost for Congress or the President that they'll stop using us as hostages — okay, I'm not supposed to get political. It would just be nice if the only two responses I got about the vacuum cleaner I put up on Craigslist last week weren't from reporters looking to write a story about how screwed federal employees are.
We already know.
Kati Stevens is a public affairs specialist in Washington DC. Her first book, Fake, came out in September from Bloomsbury, has (almost) nothing to do with politics, and would look really good on your bookshelf.
Photo credit: robinmcnicoll, CC BY 2.0.
---
Support The Billfold
The Billfold continues to exist thanks to support from our readers. Help us continue to do our work by making a monthly pledge on Patreon or a one-time-only contribution through PayPal.