Go Watch 'Howards End' on Amazon Prime if You've Got It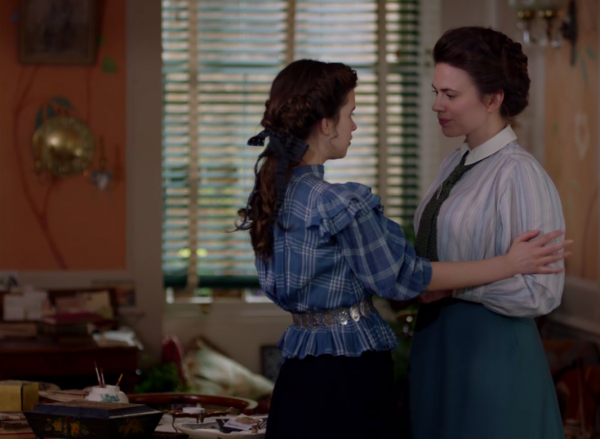 You might have noticed that my recent stack of library books included E.M. Forster's Howards End. I first read Howards End in high school, for a dual-credit college English class, and I remembered the book being kind of like an Edwardian Sense and Sensibility; you had the sensible older sister, the emotional younger sister, the quirky third sibling who wasn't all that relevant to the plot, and a handful of potential suitors that did or didn't deserve our heroines.
I also remember watching the Merchant Ivory adaptation for class and writing an essay that focused mostly on how Emma Thompson, who was 33 when the film was released, was too old to play the late-20s Margaret Schlegel. (I just rewatched a few clips on YouTube and I stand by that assessment, though it feels mean to have written an entire essay about it.)
Then I watched the 2018 Starz Howards End miniseries, mostly because it was on Amazon Prime for free.
Go watch it. It is extraordinary, and the young characters all look and feel appropriately young even though Hayley Atwell is older than Emma Thompson was when they filmed it, and the miniseries chose to emphasize the personal finance component to the point that, instead of Forster's famous epigraph "only connect," the book should have started with "only if it fits your budget."
You've got the wealthy Wilcoxes, the struggling Basts, and the Schlegel siblings, who are theoretically middle-class but are getting both kicked out of their home (the landlord sold the building to a development company) and priced out of their neighborhood. You've got Margaret Schlegel, who approaches marriage the way we currently approach employment: she's getting older, she needs a spouse to bring in money for the family, and although this particular partnership wasn't her dream, it'll do and she'll learn to enjoy it.
You have this absolutely brilliant conversation between Margaret and her fiancé, where she's all "Here's how much money I have, how much money do you have? Let's do household budgets together!" and he's all "I don't feel comfortable sharing my income with you," and then she does the thing that I've done way too many times in relationships and apologizes both for asking and for wanting to be part of the financial decision-making.
And all of this is before you get into the property (and the property dispute) after which the book is named.
Here's the trailer, which leaves out all the personal-finance content and makes it seem like a love story. That's what I thought, when I first read the book all those years ago. But it feels like more of a money story now.
Photo credit: Howards End screenshot.
---
Support The Billfold
The Billfold continues to exist thanks to support from our readers. Help us continue to do our work by making a monthly pledge on Patreon or a one-time-only contribution through PayPal.