How to Survive on a Beginner Freelance Salary: Move to India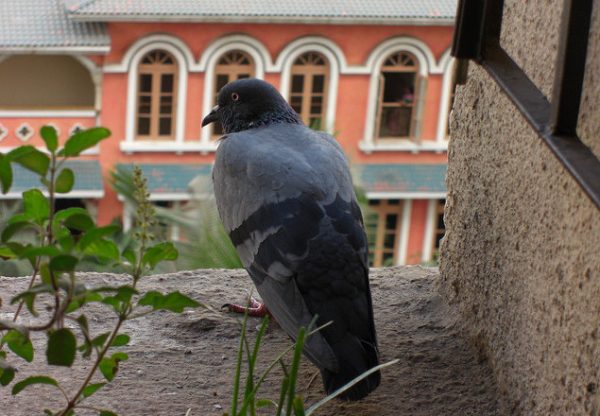 When I initially started freelancing, I couldn't make ends meet. I was already working two jobs, and considering adding a third to the mix. Anyone who's been here — the beginning of a freelancing career — will tell you that working two jobs isn't anything exceptional. Especially when you're trying to pay the bills. I didn't even have it that bad, considering the number of freelancers I know who work three to four jobs.
But when it comes to working multiple jobs for low to average pay, you have to step back and ask yourself whether you think it's worth it.
For me, it wasn't: I refused to be another Millennial who moves home, and I refused to fall into the starving writer cliché. So I did what any freelancer earning in dollars considers doing, at least once: I moved to the developing world. Specifically, Mumbai, India.
Right now I have a "real job" copywriting at a Mumbai ad agency, but it doesn't pay nearly as much as my freelancing. (It's a hella-awarded global agency, though, so the experience is invaluable.) I make roughly 60-70 percent of my income through remote projects as a freelance writer and editor, pitching publications, taking on ghost-blogging projects, and editing academic and fiction writing on the side.
Converting dollars to rupees has been a great way to save money while still living comfortably. For me, more comfortably than I've ever lived before.
One dollar is roughly 70 Indian rupees. To put things into perspective, I can eat at a three-course meal at a Michelin-starred restaurant (Ziya) for between 40-50 dollars.
What makes living in Bombay such an enticing opportunity isn't just that it's cheap (compared to other metros in the so-called "West;" it's India's most expensive city); it's the sheer amount of culture the city jams into its nooks and crannies. Nicknamed the "Maximum City," I see why local talent moves here: the cultural tapestry is priceless. And, since local talent is abundant, the sort of people I can interact with are that much more interesting.
As for living expenses, I spend $800 on rent per month on a 300 sq. ft. studio to live in Mumbai's equivalent of the Upper East Side. I spend a lot on rent compared to most people I know, but it's close to work and a lovely heritage building. Rents further away from the city go as low as $400 for an 700 sq. ft. 1-bedroom flat in Bandra, Bombay's Brooklyn. On top of my rent, I pay $25 for electricity (monthly); my landlord takes care of water, cable, and internet. My apartment came fully furnished, down to cutlery and cookware, so I didn't have to buy anything when I moved in. That said, there are tons of furniture rental options and cheap furniture stores dotted around the city.
As for food, depending on what my work week's like, I spend anywhere from $25 to $50 per week. If its a heavy week at work, I tend to order out for both lunch and dinner, but if I've got the time to meal prep, I head to the local equivalent of Whole Foods, Nature's Basket, for my groceries. There are also a fair few farmer's markets, which are much cheaper; I wish I made more time for these, but unfortunately, I can't right now. Still, Bombay's one of those places where, no matter what your budget, you can almost always fill your belly. Street food is ridiculously cheap when available (which is almost always), and despite what a lot of guidebooks say, the street cuisine is enjoyed by locals and expats alike.
By and large, I've found local food to be hugely cheaper than so-called "global cuisine." A good pizza (woodfired, the as-authentic-as-it-gets here type) costs about $15, while the takeaway equivalent is closer to $2. Good Japanese cuisine is also really, really hard to track down. The biggest issue when I moved was finding good middle-tier restaurants, which are few and far between. The jump from "meh" to "wow" is huge, so I adjusted my budget to make it possible to afford an occasional nice meal with five-star ambiance without feeling anxious about the bill.
Going out is somewhat expensive here (again, relatively speaking) — I typically go out once a week with friends, and spend $50 on snacks and drinks. To be a bit more specific, a gin and tonic with decent gin at a mid-to-high end bar will cost you less than $10. Which is, by most standards, really cheap. As with food, though, there are tons of cheaper options. I live really close to a booze shop, so if I'm low on cash, I stock up straight from the source. India's craft beer scene is really brewing now (pun intended; look up Bira 91 if you're ever here), and local wines (check out Sula) are also on the up-and-up.
Other than that, I don't have a lot of overhead costs. My phone bill rounds to $7 a month, and comes with unlimited local talk time as well as the ability to carry forward any of the remaining data from my 10 gig (I have a total of 150 gig right now). Since I mostly use FaceTime, Skype, or WhatsApp for overseas stuff, I have next to no international charges. Travel-wise, I spend less than $2 a day on cabs to and from work — though I confess, I almost only use UberPool and Ola Share. Most Mumbaikars live much further away from the city and take the train. Train tickets are 10 c for a ladies' second class ticket and $1 for ladies' first. The difference between the classes is marginal, but the ladies' first compartment is much less crowded (Mumbai's population is daunting, trust me). I take the train maybe once or twice a week if I'm meeting friends, since train travel is the most efficient way to get around Bombay.
From a high-culture standpoint, Bombay is home to Bollywood and much of India's theatre. A little while ago, I saw The Imperial Russian Ballet Company perform Swan Lake at the National Centre for Performing Arts. Tickets were $40. Shows keep coming and going, and I'm especially excited to take in Twelve Angry Jurors later this month at the Royal Opera House (ticket: $5!).
When friends overseas ask me if Bombay is "worth it," I can't help but echo an unequivocal yes. Some days are frustrating, like the day when my water tank overflowed because of an issue with a stop-cork (no idea what that is), or when I spend close to an hour in traffic when I should be at my destination in twenty minutes, max. But you'd get those kinds of days no matter where you live. Here, I also get days where I bump into a massive procession for Ganpati, which is just one giant street party, or days when I come home and one of my neighbors rings the bell to invite me over for dinner. Those sort of days are the ones where I know I'm in the right place.
The other reason Bombay is the place for me to be right now is because this is the first time in my life I haven't had to rigidly budget my fun. I'm fortunate in that what I'm earning can cover the cost of living with such ease that I don't have to worry about my spending habits. It's really a position of privilege, considering what people here with my skill set make, so I'm especially thankful.
Akanksha Singh is a writer, editor, and culture junkie.
Photo credit: Swaminathan (cropped), CC BY 2.0.
---
Support The Billfold
The Billfold continues to exist thanks to support from our readers. Help us continue to do our work by making a monthly pledge on Patreon or a one-time-only contribution through PayPal.