Funny Money: I Get Paid to Be Funny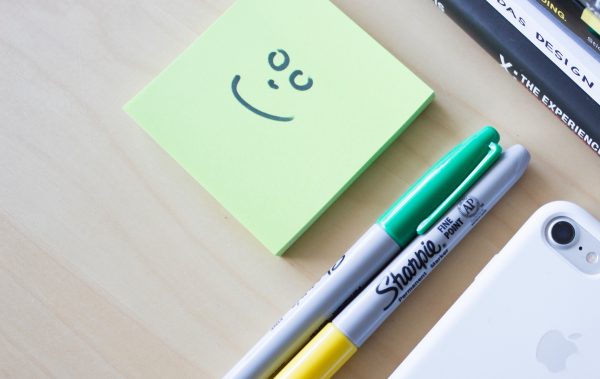 I was never the class clown. I wasn't the one loudly cracking jokes and trying to be the center of attention. And, you know, girls aren't really encouraged to be funny. Polite, smart, helpful, pretty, serious — sure. But funny? Not so much. If you sat next to me and listened carefully, though, you'd find I always had a story to tell and some jokes to crack along the way (I do also make a lot of bad puns, I'll admit it). Plus, the older I got, the more I found myself embracing my inner goofball — and having a kid and hanging out with more kids as a result probably only enhanced this (#momhumor).
During a time when I was working at a job that made me really miserable, I started writing more — something I'd put aside for years when dealing with illness in the family, a busy career, and having a young child — as one way for me to not lose my mind. I felt like if I had nothing else, at least I could try to keep a sense of humor about things, even if my sense of humor was weird and sarcastic. I started using my humor more and more as a way to cope with the dismal state of the world at large, and my own personal situation (if you don't laugh, you cry, right?) — and when I wrote funny things, people really responded to them, which gave me the courage to keep doing it. I started writing and publishing more and more humor and satire, and suddenly everyone was telling me how funny I was. One of my friends sincerely told me he thinks I'm one of the funniest people he's ever met (but in fairness, he's a self-identified misanthrope, so he doesn't really know that many people).
I'm not a standup comedian and have no plans to try standup anytime soon. But I can write funny things, and now I routinely get paid for my funny words. At this point, I now have more than 50 humor pieces that have been published. Some of them have been in lesser-known outlets (and have paid me zero dollars), while others have been published in major publications (the most money I have ever made from a single piece of humor writing is $200 for a straight-up humor piece). I also sometimes write copy for a company that connects comedy writers with businesses and individuals who need humorous content; the amount of money I get paid per project varies depending on a number of factors.
I'm not getting rich doing this; I don't want to give anyone the impression that I make a living solely off of humor writing – I most certainly don't. At most, I earn a few thousand dollars a year from my humor writing pursuits. I also have a few longer-term funny projects in the works; they may or may not yield some money in the future. I enjoy writing funny things; if I can get paid for my humor writing, that's a bonus.
I've invested some of my money in reading books and taking classes on humor writing to sharpen my skills in these areas. If you're interested in learning more about writing funny things, I highly recommend the book How to Write Funny: Your Serious, Step-by-Step Blueprint for Creating Incredibly, Irresistibly, Successfully Hilarious Writing by Scott Dikkers (a founding editor of The Onion). The new book by Susan Shapiro, The Byline Bible, also has an entire section on writing and publishing short humor pieces. If you're in the New York area, I recommend Catapult's 1-Day Humor Writing Seminar, which I have taken before. I've also heard great things about Second City's in-person and online classes in humor writing, improv, stand-up, and more.
Of course, if you want to write funny, you have to read funny. Some of the best places around to find humor (that you can read for free, in most cases) include The New Yorker's Daily Shouts, McSweeney's Internet Tendency, the Onion, Reductress, Weekly Humorist, and the Belladonna, to name a few. Of course, you can find thousands of funny books in all kinds of formats, from satire to essays; and that costs nothing if you use your wonderful local library.
I never thought my weird sense of humor would resonate with a lot of people, but apparently, it does. It turns out, I'm pretty serious about being funny — and I have the money to prove it. Now excuse me while I go purchase a rubber chicken with the money I earned writing funny things.
Janine Annett lives in New York with her husband, son, and dog in a house full of piles of books. Her writing has appeared in places like the New York Times, McSweeney's Internet Tendency, and more; read more of her work at www.janineannett.com. She sometimes jokes around on Twitter at @janineannett.
Photo by Jan Piatkowski (cropped) on Unsplash.
---
Support The Billfold
The Billfold continues to exist thanks to support from our readers. Help us continue to do our work by making a monthly pledge on Patreon or a one-time-only contribution through PayPal.