Martin Shkreli Is In Prison Now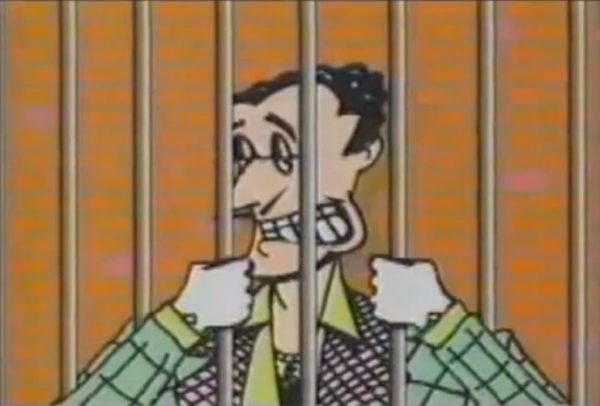 This seems to be the end of the Martin Shkreli story, at least for now: after going on Facebook to offer $5K for a strand of Hillary Clinton's hair—a post that prompted an immediate response from the Secret Service—his bail has been revoked and he will spend the rest of his pre-sentencing period in a maximum-security prison.
The Washington Post reports:
A federal judge on Wednesday revoked the $5 million bail of Martin Shkreli, the infamous former hedge fund manager convicted of defrauding investors, after prosecutors complained that his out-of-court antics posed a danger to the community.

[…]

"He does not need to apologize to me. He should have apologized to the government, the Secret Service, and Hillary Clinton," said U.S. District Judge Kiyo Matsumoto, in revoking his bond.
The Facebook post appears to have been edited, but CNBC has a screenshot of the original, with text as follows:
The Clinton Foundation is ready to KILL to protect its secrets. So on HRC's book tour, try to grab a hair from her. I must confirm the sequences I have. Will pay $5,000 per hair obtained from Hillary Clinton. Payment after the sequence matches. Good luck, patrollers.
And yes, we all know that at least one person out there might try to take Shkreli up on that offer—and, honestly, may still. All of this will cost the Secret Service, which has already overspent its budget, even more money, as another Washington Post article explains:
As a result of Shkreli's Facebook post on Clinton, the Secret Service has "expended significant resources additional resources to ensure Secretary Clinton's protection," the letter [that prosecutors wrote Judge Matsumoto] said. "There is a significant risk that one of his many social media followers or others who learn of his offers through the media will take his statements seriously — as has happened previously — and act on them."
Incidentally, there's still one day left on Shkreli's eBay auction—you know, the one where he's auctioning off the only existing copy of the Wu-Tang Clan's Once Upon a Time in Shaolin—and the bidding has passed the $1 million mark.
How do eBay auctions work, exactly? Do they become null and void if the seller goes to prison? Is the top bidder going to be legally on the hook for a million-dollar payment? The auction indicates this transaction will happen through PayPal, which… I'm not sure if that's even possible.
But if someone does end up making that payment, I hope they get their Wu-Tang Clan album.
---
Support The Billfold on Patreon
The Billfold continues to exist thanks to support from our readers. Help us continue to do our work by supporting us on Patreon.