Kitchen Tables and Placeholder Furniture
When do you switch from "good enough for now" to "good"?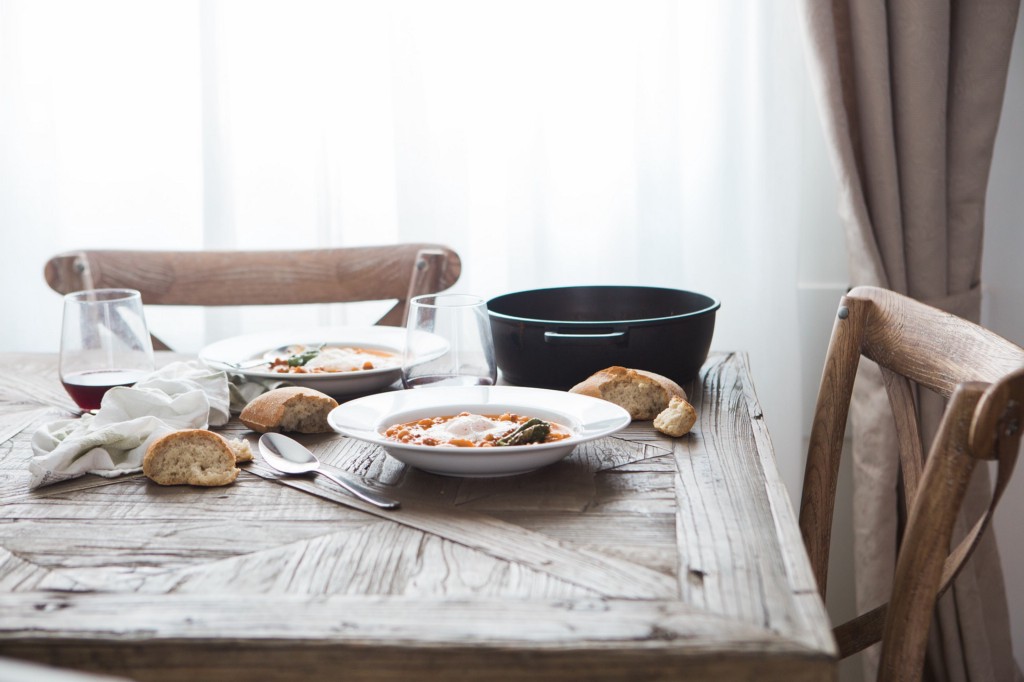 I like to imagine that when I've become rich (mechanism TBD) I'll have beautiful homes all over the world. The locations and types of home change frequently, but each has a Nancy Meyers-style kitchen and dining area for hosting elaborate dinners and reading the newspaper on quiet mornings. The furniture fits the style of the home — a sleek, white table for my Greek island apartment, a driftwood table for my Cape Cod house, and so on.
Nancy Meyers' Film Kitchens, Ranked
My current apartment has a large window in the dining area with a view of the sunset, but the furniture doesn't match the setting. I have been needing a new kitchen table and chairs for at least three years.
My husband Eric and I purchased our set at IKEA in 2010. We moved them in and out of five apartments before admitting that the chairs were falling apart. We picked up slightly nicer ones at a garage sale for $30 before moving into our sixth apartment, but soon our stopgap solution was no longer working. The bottoms sagged and the backs leaned at angles they definitely weren't supposed to. The table itself was sturdy, but it scratched easily and resisted cleaning.
"I'm starting to get embarrassed to have people over," Eric said. "We can't keep putting this off."
I ruled out Crate & Barrel and its peers immediately, where the low-end chairs started at $150 each. Even basic kitchen chairs at Meijer and Target ran at least $90 each. I bristled at paying $400 for chairs I didn't particularly like to fit around a table that also needed to be replaced. Then Eric found a table and chairs set at IKEA that looked better than what we had and would cost $299. With the exact models pulled up on my phone, we set off.
The table had two extendable leaves, which felt like a huge upgrade. We love to have friends over for game nights and the extra table space would fit our larger game boards. The chairs were comfortable, with actual cushions. In person, the set looked as I expected: solid, slightly nicer than ours, and functional.
We browsed through the dining section before finalizing our choice. We saw long, beautiful farmhouse tables and circular tables with extendable leaves (both too big for our apartment). The more expensive options had a sense of design — industrial, butcher block, generally Scandinavian — instead of the more basic "this table has four legs."
Next to the full-sized farmhouse tables was a smaller, farmhouse-esque option designed to look like wood slats over table legs. We both stopped to look closer.
"It doesn't extend," I pointed out.
"True. But it is already pretty big, and it's only $60 more." Eric noted that we'd gotten almost seven years out of our current table, so the next one would hopefully last that long. In seven years, will I still be buying furniture to tide me over until some future date when I'd be able to afford better stuff?
Most of the furniture in our apartment is either handed down (dressers, coffee table), purchased from bulk online retailers (desk, headboard, lamps), or from IKEA (bookshelves). My mom found two bedside tables left out on the street and refinished them for my sister and me back in 2009. At least one of our end tables previously belonged to a neighbor in our last Chicago apartment. My household purchases are often smaller, lower-quality items that are good enough for now. The four-cup food processor (bought with a gift card) is a good stand-in until I have a big enough kitchen for a regular blender. The clear plastic drawers in the bathroom are fine until I live somewhere with more cabinets.
I often imagine a more realistic future not in a dozen international houses, but in a home with more permanent furnishings. At this point, my life is built around a constant sense of impermanence. I live in rented apartments with annual leases. Since graduating from college, I haven't lived in cities where I planned to stay long-term. In both physical location and career terms, I don't know where I'll be in five years. When the larger structure of my life feels temporary, it never seems like the right time to add anything more stable. Buying higher-quality furniture indicates a level of certainty that I'm not sure is accurate yet.
In IKEA, we compared the farmhouse table's dimensions with the extendable table. We walked over to the table we'd bought in 2010 (the INGO is still available!) to compare sizing and consider our apartment layout. We discussed how easily we could move a larger table when we inevitably load up a U-Haul for our next apartment. Finally we decided to go for it.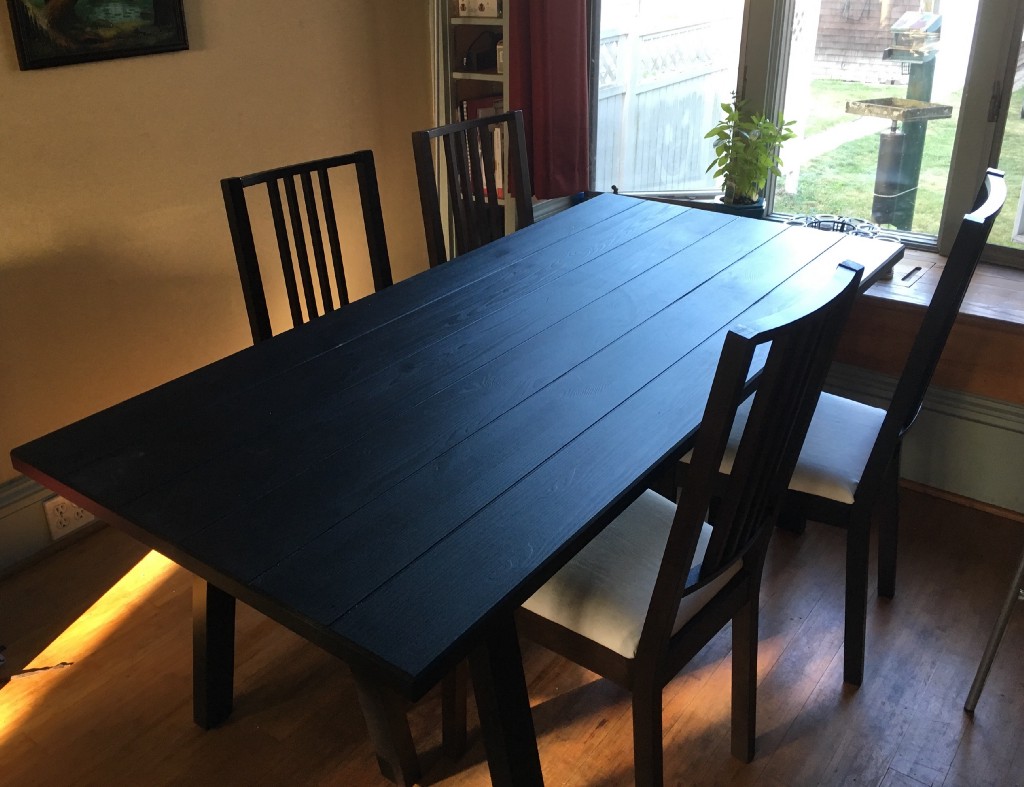 The table is now set up in our apartment. No one is going to mistake it for recovered wood from an actual barn. It is still a particleboard table screwed together with a hex key. However, buying a table for style in addition to function feels like a step towards the future home I hope to live in. This table doesn't feel like a stand-in the way that the one-step-up extended table would have. Seven years from now, I hope I'll still feel good about seeing it in my apartment, wherever that may be.
Laura Chanoux lives in Michigan and can confirm that this table fits large game boards. Her writing has also appeared in The Belladonna Comedy and Chicago Literati.
---
Support The Billfold
The Billfold continues to exist thanks to support from our readers. Help us continue to do our work by making a monthly pledge on Patreon or a one-time-only contribution through PayPal.