Monday Check-In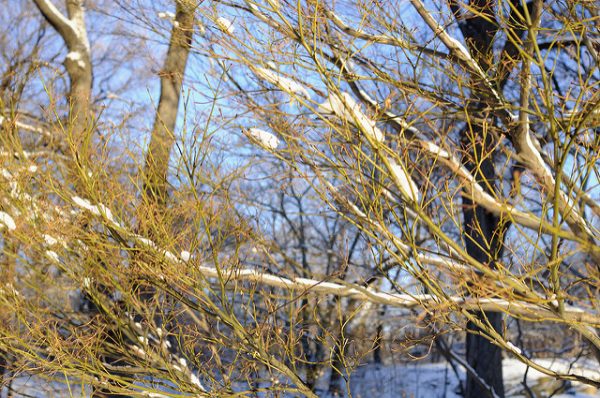 It's Monday, which means it's time to check in on our weekend spending.
I did make it to NYC last Friday, though several hours delayed (and rebooked on a flight that went to JFK instead of LGA, which I was perfectly fine with). I'll be flying back to Cedar Rapids as you read this unless the return flights are delayed as well. The Maggie Stiefvater writing seminar was both informational and inspirational, and I've got a post on NicoleDieker.com about what I learned (and why The Raven Boys are like The Mighty Ducks).
How'd I do on spending?
I estimated that I would spend $15 on candy, and I spent $14.45. I also spent $2.66 on a pack of gum at the airport.
I estimated that I would spend $20 on subways, and I spent $18.50 (what it cost to get from JFK to the Pod Hotel via AirTrain and LIRR, and the Pod Hotel to LGA via subway and bus; I walked everywhere else).
I estimated I would spend $25 on a book to get me into the Maggie Stiefvater signing line, and I spent $10.87. Paperbacks are less expensive than I thought they would be!
I estimated I would spend $0 on food, and I ended up spending $45.98, or the equivalent of one non-Huel meal per day. I did not get a slice of pizza, though. (Pizza doesn't always sit well in my stomach.)
Since I spent so much on food, and since I arrived too late on Friday to go to any museums, I decided not to spend $25 on a Met ticket. Instead, I explored Central Park in beautifully sunny 44-degree weather.
I also went to the American Girl store because I had never been to one and both it and its bathrooms were free. I don't think my younger self would have wanted an American Girl doll, if she were a child today. They were cool when they were centered on history and books (which is to say that they were cool when they were dorky); now they've essentially become larger Barbies, combining the latest fashions with some vague idea of female empowerment.
Total spending: $92.46. I budgeted $90 for this trip in YNAB and only went a few bucks over, so I am very pleased with myself.
How about you?
Photo credit: Ralph Hockens, CC BY 2.0.
---
Support The Billfold
The Billfold continues to exist thanks to support from our readers. Help us continue to do our work by making a monthly pledge on Patreon or a one-time-only contribution through PayPal.