Are We There Yet: A Family Vacation in 1989
The year my parents took us on a road trip of the continental United States.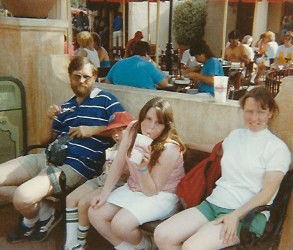 In the fall of 1989, I was thirteen years old and my brother was six. We lived in rural Alaska, where my parents were teachers. Concerned about about our well-being and worldview, they decided that the best way to expose us to the outside world was to take a six-month trip around the continental United States in a 1985 Suburban, towing a trailer. It was a trip that I remember alternately as amazing, annoying, and tedious; pretty much my teenage years in a nutshell. To find out more about our trip, I interviewed my mom. The following has been lightly edited for clarity and to protect the innocent.
How did you come up with the idea to take the trip around the U.S.?
Your dad and I were really concerned that you and your brother had such limited experience with the world outside Alaska. I was ready for a career move, and you were going to middle school and Ben to kindergarten, so it seemed like an obvious time. We both had fond memories of car-based family vacations and wanted you to experience that. We also wanted you to see the diversity of the U.S. and iconic cities. A side benefit would be reconnecting with family.
[Author's note: This meant that we stayed with many relatives I'd never met before. The instance I remember best was being in the south for Halloween and staying with my mother's aunt. It was so hot that the tar in the asphalt was melting as I tried to trick or treat as the Statue of Liberty. Torch drooping, aghast, I vowed never to live in a hot climate.]

How much did you budget? Did you change the budget during the trip? Was there any left over at the end?
We budgeted $9,000 for a one year trip. The trip ended up being August to January and we had about $1500 left. We spent about $1000 on the travel trailer.
[Author's note: I remember competing with my brother to find the cheapest gas prices in every city, which at the time meant less than $1.00/gallon. Again: a different time.]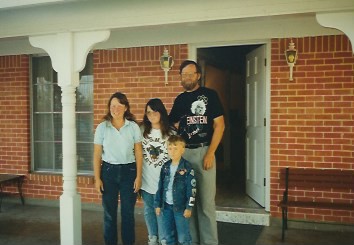 Were there any unexpected expenses during the trip? What were they?
Nothing unexpected. We really wanted you to experience the venues and food of the areas we went so although we camped and prepared our own food most of the time, we went out for lobster in Maine, catfish in Georgia, gator in Florida, Etoufee in New Orleans and BBQ in Texas. Most of the time we bought in local stores and found recipes from the area. Remember the okra?
[Author's note: I remember the okra. GAG.]
Was it too long, too short, or just the right amount of time?
We cut it short. We had planned a year but you were anxious to get back to Alaska to meet your peers and you hated being stuck doing homeschool work.
[Author's note: I remember this vividly. Since my parents were teachers, they devised all kinds of real-life problem-solving type lessons in addition to the workbook exercises, which I resented and tried to avoid. Also, $9,000 budgeted for a year? Wow.]
What did you think my brother and I were going to learn?
We hoped you were going to learn about the rest of the United States. The incidental learning was wonderful. You were impressed with the crowds and security measures, like sliding gas money under bullet-proof glass. The regional accents, weather, and learning to navigate around using mass transit and maps, pre-GPS, also impressed you.
What were the highs and the lows of the trip from your point of view?
The highs happened when we stayed in one place long enough to really get a feel for the place, like Florida where we went to Cape Canaveral, the Keys, the Everglades, and Disney World. You also saw beaches, the Blue Angels, and Gloria Estefan.
[Author's note: My first concert. Long live the Miami Sound Machine!]
The lows were too much driving and the feeling of hurrying. You especially resented educational trips like all the museums and places in Washington, DC. Also, with only your parents and your brother, your social opportunities were limited.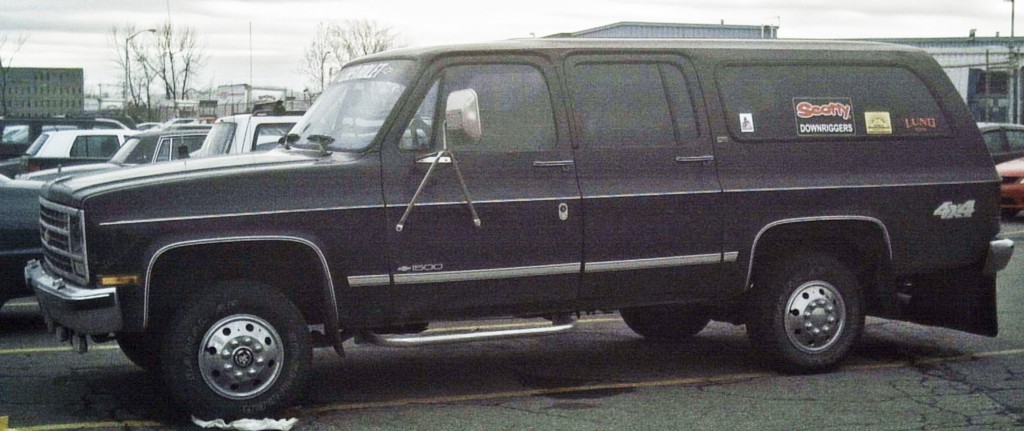 Were there any places you considered but skipped? Why?
We skipped the states between Florida and New Orleans in order to be in NOLA on Halloween. To some extent, climate and holidays with family really drove some decisions. We ended Christmas and New Year's in California with your grandma. We had to skip all the middle and the north because of the snow possibilities and the fact that most parks and events are closed in the winter. We justified it because you kids had experienced plenty of winter.
Thanks, Mom!
When thinking about this trip in years past, I always considered my brother to have gained nothing from it by virtue of being too young for legitimate experiences. However, my son is now the exact age that my brother was at this time, and I certainly think that our experience of living in Estonia has been very formative for him. Since my brother now lives in Taiwan, and has for the past seven years, perhaps this family vacation set the stage for uprooting and trying new things.
In any case, cheers to my parents for taking the road trip to its outer limits!
Erin Crouch got into the Russian language for the fame and fortune, but stuck around for the jogging suits and gold chains. She lives in Tallinn, Estonia.
This story is part of The Billfold's Vacation Series.
---
Support The Billfold
The Billfold continues to exist thanks to support from our readers. Help us continue to do our work by making a monthly pledge on Patreon or a one-time-only contribution through PayPal.