The Broke Summer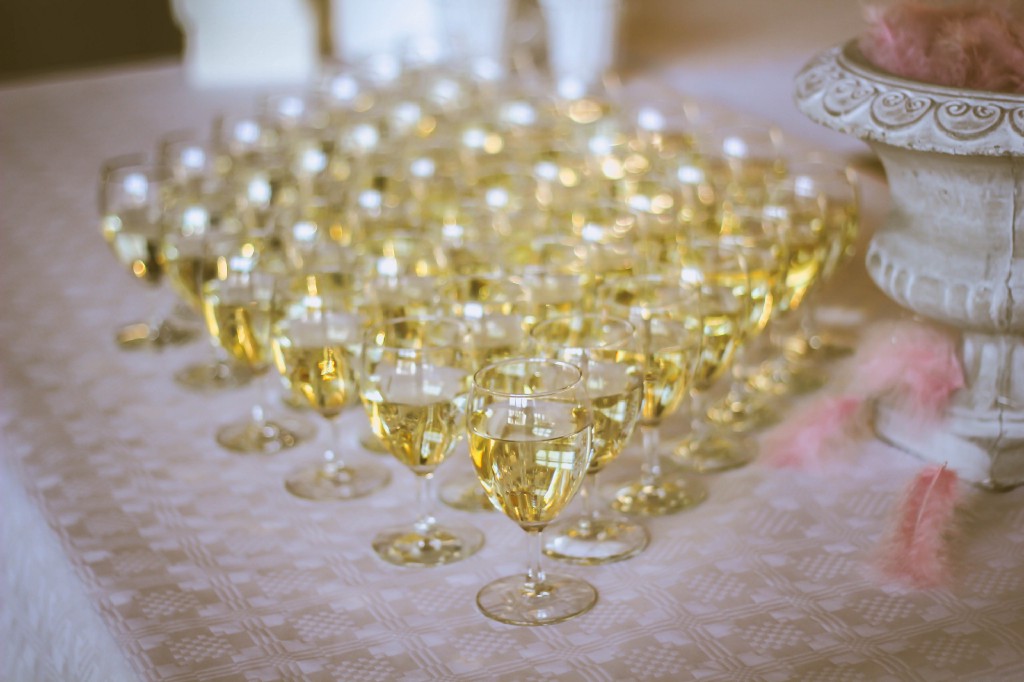 Featuring college and a wedding.
The end of 2016 gave the world a terrifying orange buffoon, but it also gave me and mine a nasty kick in the bank account. My husband, the main wage earner in my family, was laid off and we've spent the last six months adjusting to this new reality, both financially and psychologically. It's been a lot of things, all at once. Scary. Sad. Enraging. Unnerving. Eye-opening.
Ultimately, though, it is (as I said at the time, but everyone looked at me sideways) a blessing in disguise. The silver lining, writ large. It's turning out to be what seems like the beginning of a wonderful and figuratively rich new chapter. The job that he lost, after 20 years of keeping our little boat afloat, was quite possibly killing him. It was all stress and no reward (beyond the paycheck, which is obviously no small thing), a soul-sucking, life-draining trudge through the days. He used to say that he loved every part of his life except for his job. But his job was an enormous percentage of his life! How many people live like this? Too many. It's not sustainable.
It turns out that we are—surprise!—fine. Better than fine, even, now that the dust is settling. We've been vigilant about savings, contributed diligently to a retirement fund, and have almost paid off our house (which is hopefully worth about twice what we paid for it by now). I'm a freelance writer and an editor, which means I can keep us in boxed wine. There was severance and we've applied for and received all the bandaid support for which we qualify. We're breathing. We're treading lightly and shedding burdens. Recovering.
It also turns out that the oldest child wants to wed in our backyard at the end of the summer and the baby has paved a path to university. Plot twist! Two events — weddings and college — known for their big fat price tags, shoehorned into our first broke summer. All of this news was a lot of things, all at once. Happy. Exciting. Hopeful. Scary. A mystery.
At first, I think we anticipated the need for some high-wire act, some shape-shifting magic to present itself and make it all possible. It's interesting, illuminating and encouraging to find, however, that reality may just be enough. Who knew? There are many ways to skin an eggplant (sorry, I just can't with the cat saying) and some of the best ways just require a fresh perspective, a counter to the mainstream.
For instance, my son and his fiancée attended close to a dozen weddings last year and they've had it up to their eyeballs with the drama, spectacle, and expense of current nuptial standards. They've landed on a tiny, elegant backyard ceremony and dinner for immediate family only. Add to this the fact that they both, in spite of student loans and the high expense of city living, have saved thousands and are bartering skills for cases of wine, and we are only required to upgrade and beautify the venue. Which is win-win, because I live in the venue and the husband has an open calendar and a desire to work with his hands. The bride is making the cake and they are designing and making their own rings (artists!). My daughter is doing the photography and my mother is helping with flowers. I have an excuse to buy a lovely dress, even in the broke summer, and happiness abounds!
The university-bound baby has serendipitously chosen to go to a Canadian school. World-class education for much less money, a favorable exchange rate, and — bonus — escape from the ugly mess currently befouling American soil. Add to this the fact that, after one year as a barista, she has diligently saved most of the first year's tuition, housing, food, and fees ($20K-ish), and things suddenly don't look so daunting. Things suddenly — shockingly — seem sort of workable. This year, anyway. What happens next year, with exchange rates and no barista income, is anyone's guess. What happens to the planet is anyone's guess, at this point. We'll talk about that tomorrow.
If you had told me a few years ago that we'd be planning a wedding and sending a child to college with little-to-no income, I would have broken out in hives. I'm not sure how we got here, but here are a few take-aways —
Save. Let me repeat that, with emphasis, SAVE. Teach your kids to save. We've never made lots of money, I've rarely made any money (staying at home with lots of kids doesn't pay, unfortunately), but we've always been careful. Frugal. Annoying. Call it what you'd like, but it works.
Change your perspective. Do you need that new thing/fancy wedding/Ivy League degree? Does it make sense? Does the herd really know where they're going? And, won't it be crowded there, anyway? Slow down. Find your path. Who knows, it may be easier and lovelier than the others.
Ease up on the worry. Our biggest worry, for 20 years, was what if the job is lost? What then? Absolute worst-case scenario, there can be nothing good on the other side. Right? Wrong. Everything good is on the other side, including lessons about how to manage the stuff you were worried about to begin with. And lessons about slowing down.
It's all about the moments, the experience, the memories. We all think that we know this, we see versions of it splashed around in inspirational displays. Oddly enough, it took a job loss to remind me that it's actually true.
We've got this, I think. You really can get there from here. One day, one dollar, at a time. It's going to be a year to remember — for all the right reasons. Now I just need some tips on navigating the emotional fallout of all this happy transition. I hope the kids are scoring extra cases of wine. Mom is going to need it.
Lisa Renee is a poet and essayist, living near a big lake in New York. Find her writing in Exposition Review, The Hairpin, The Billfold, and Linden Avenue Literary Journal. And, of course, here on Medium. She is also managing editor of nonfiction at daCunha.
---
Support The Billfold
The Billfold continues to exist thanks to support from our readers. Help us continue to do our work by making a monthly pledge on Patreon or a one-time-only contribution through PayPal.