How to Save a Ton of Money by Cycling Through Meal Kit Delivery Services
They all want your business. Use that to your advantage.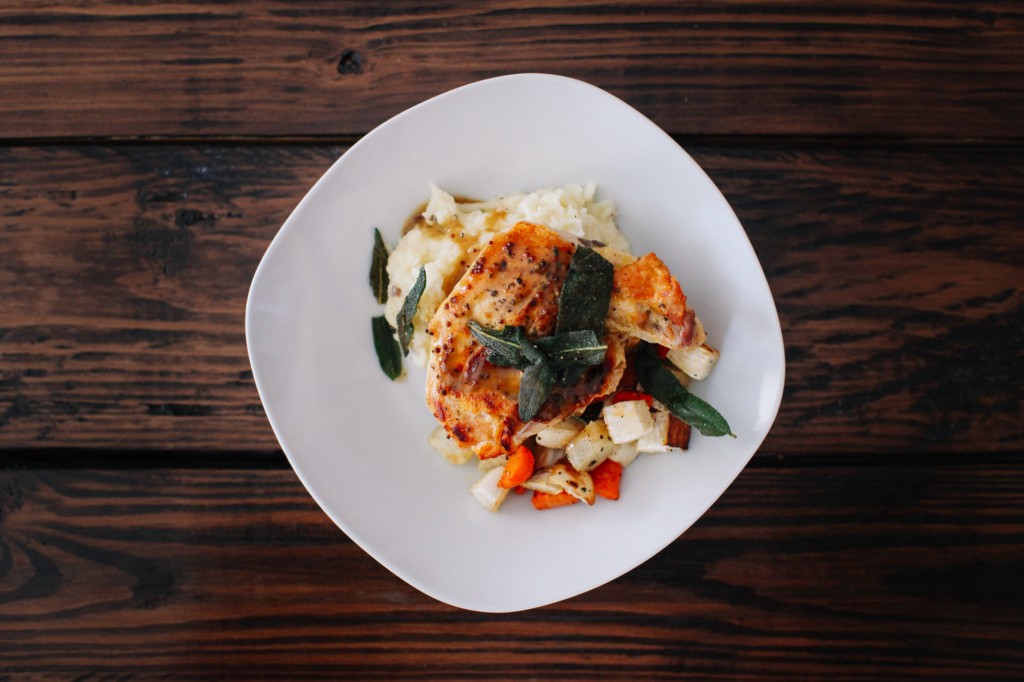 There are a lot of meal kit delivery services out there. Different brands, different specialties, all trying to prove that their food is the farm freshest and the most ethically sourced. It's hard to even remember what all these brands are, much less which brand will cost you the least amount of money.
So, while listening to a podcast ad for Blue Apron that I usually skip, I decided I wanted to take advantage of all the different meal kit offers out there and see how much dough I could save by signing up for meal kit promotions.
Turns out I was able to save over $100. If you want to be part of the Meal Kit Savings Club, here's what you need to do:
1: Find a podcast you like and take them up on their introductory offer.
Like 2 Dope Queens and want to support the show? Use the code from the ad where Phoebe Robinson hilariously calls Blue Apron "Blue Apes." They say you'll get three meals free and free shipping, but what they actually mean is that a typical box contains three meals with six servings total, and three of those servings are free. Which means a $60 box will cost you $30, and each serving will cost a mere $5. Hell yeah.
Total saved: $30.
2: Find your boyfriend, partner, parent, or willing best friend and give 'em a free box!
If there's someone you'd love to cook with, send them a free (or discounted) box. Blue Apron lets you gift boxes for free, and Hello Fresh gives your friend $40 off their box and gives you a $20 off coupon just 'cause. Cook the box with your friend. Who said there's no such thing as a free lunch?
Total saved: $20–60.
Now that you've had a ton of free and half-priced stuff, guess it's time to suck it up and pay $60 a week, right? Haha wrong.
3: Cancel your subscription and wait for an email saying "We Miss You!"
Meal kit delivery services don't know how to handle rejection. When you cut them off, they start hitting you up constantly. Blue Apron, for example, will send you a "We Miss You!" email, which means that if you reactivate, your next box is half off. Take the box, cancel your subscription after the box has been shipped, and wait for another "We Miss You!" email.
Total saved: $30
4: Report things to customer service and/or post your promo code on coupon sites.
Recently I had a problem with my delivery: the tracker said the box was left downstairs, but I couldn't find it. I contacted Hello Fresh and they immediately put $60 of credit on my account. (I later found the box and told them, but I still have the credit.) If something goes wrong with your order, don't grumble alone—tell customer service and you might get a free meal out of it! But don't make shit up, because customer service people are NICE and we shouldn't try to screw them over!
Some services look down on this, but you may also get money off if you post your promo code on coupon sites like RetailMeNot. Whether people take you up on it is debatable, but at least you tried.
5. Keep taking advantage of those introductory offers.
Remember how there are a lot of meal kit services out there? Keep cycling through. Grab an introductory offer, get your free or discounted meals, cancel your subscription, get another discounted meal, and cancel again.
Meal kit delivery services are still figuring out what they want to be and how they're going to hold up to the competition, and they're all thirsty for your business. Might as well take advantage of everything they're offering so you can watch cooking shows on Netflix with the time you could have spent grocery shopping.
Abby is a comedy writer who also loves money and food. Follow her on twitter @1abbyroad.
---
Support The Billfold
The Billfold continues to exist thanks to support from our readers. Help us continue to do our work by making a monthly pledge on Patreon or a one-time-only contribution through PayPal.