Free Money
Life gave me $400 so I spent it.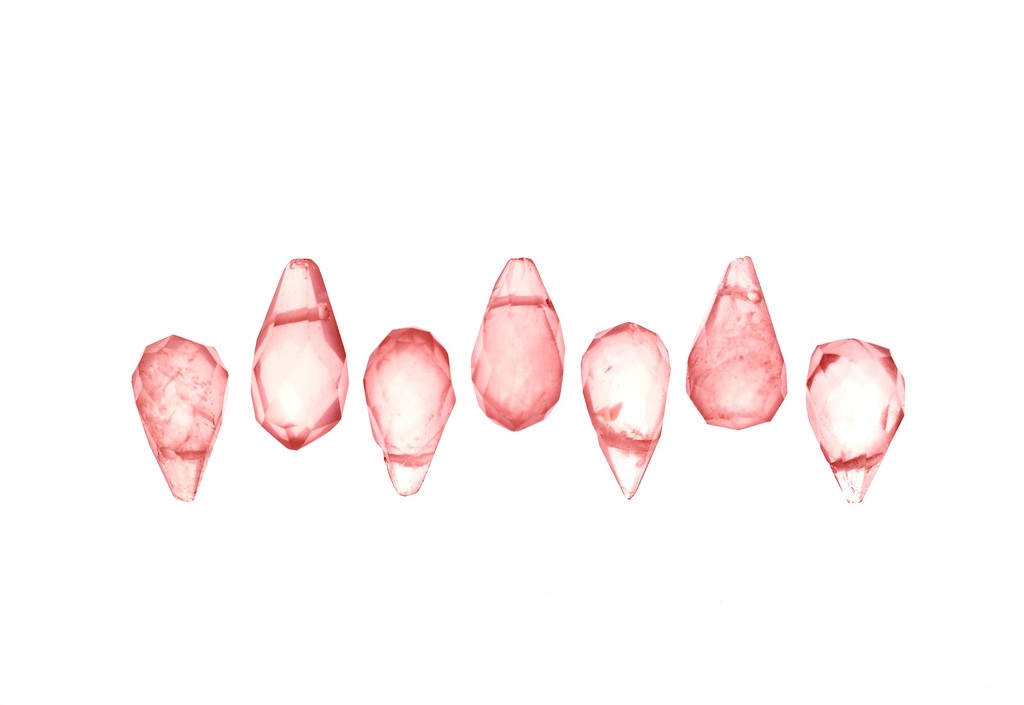 In November, my partner and I relocated to California from Hawai'i for his job. After switching cable companies, I received, to my excited skepticism, a $400 prepaid Visa card — an amount of money that isn't life-changing but certainly mood-changing.
My pipe dream of writing full-time urges me to keep my overhead low, which means I baby my fourteen-year-old car, pack my lunches, and say no a lot to squirrel away as much as I can — religiously. With fun money in my jittery hands after six months of scrimping for the big transition (in case the job search crawled), I bought a lot of little things over the course of seven weeks:
February, Week 1 of free-feeling money
Music – Pre-Grammy Awards and Valentine's Day, I bought a Sturgill Simpson album, A Sailor's Guide to Earth, for my fiancé from Barnes & Noble. At midnight in our dining room spattered with boxes, we two-stepped to the song we had been listening to over and over again on YouTube. Because I'm a member, I saved 10% and, with two coupons, an additional 20%. When the card was accepted, I couldn't believe my luck. $17.51.
Groceries – One of my favorite ways to celebrate Friday is to stop at Trader Joe's for weekend treats. Pennies over budget, I happily swiped my plastic to take the caramels, mac and cheese bites, sauvignon blanc, shrimp fried rice, and other goodies home. $22.09.
Week 2
Book & postcard – A library enthusiast, I typically borrow before I buy. Exceptions include authors I adore and titles the public library collection lacks. I have two local bookstores I spread my love to: Barnes & Noble and Towne Center Books, an indie treasure. After hearing Jamaal May read on an AWP podcast episode, I special ordered The Big Book of Exit Strategies and, while checking out, grabbed a postcard for my pen pal. $19.39.
Groceries – As I walked in Whole Foods, I whispered, "Nail polish and flowers," my spending mantra. Moments later, my life multiplied in happiness because, not only did I purchase my allotted wants and a pound of lo mein from the hot food bar, I had coconut coffee creamer and instant miso soup to improve work vibes. That night, the blue irises bloomed, and captivated, I discovered my new favorite flower. $43.81.
March, Week 3
Magazine – I bought "Volume 1" of Teen Vogue at Barnes & Noble because duh. I also dropped a blow-in card into the mail for a two-year subscription and checked the bill-me-later box. $4.91.
Week 4
Plants – We left our plants, including our year-old pineapple, in Hawai'i. During a dull trip to Home Depot for earthquake glue and washers, I jazzed things up by buying a peace lily, dracaena, and a Nantucket pot — whatever that means. (Is Nantucket a synonym for beautiful?) I would have never purchased this with my personal money, and, now, I'm the proud parent of a new obsession. At work, I have three cuttings (two spider plants and one anthurium), rooting in mason jars and a makeshift greenhouse built with invisible tape and an old water bottle. $61.11.
Week 5
Haircut and style – I'm serious about hair. Even in grad school, I bought the good shampoo, conditioner, serums, and leave-in. If I were rich, I would have a standing appointment for a blowout every Monday and Friday. Instead, I schedule a trim every eight weeks then feel charmed for days because I am the queen of making a blowout last. The cut and style ran $65, and I tipped my stylist $13. Be good to the people who make you pretty, quench your thirst, fill your stomach, open your door, clean your mess. $78.
Week 6
Staycation souvenirs – After months of packing, leaving, arriving, unpacking, and settling, my partner found a deal on a hotel room in San Francisco. I told myself I could buy crystals, if I wandered upon them (I did), and a book. During the enthusiastic transactions, I forgot to use the card. Both times. Before visiting an old friend — a mother to an infant and toddler — we bought food and coffee. The four drinks, four sandwiches, and 20% tip (see above) ended up being about the same as the planned souvenirs (citrine, kyanite, Conversations with James Baldwin plus three postcards and a City Lights sticker for $42.22). $45.86.
Week 7
Book & crystal – Rose quartz has been on my mind since I read "The Cost of Getting Into Crystals." As I checked out with Layli Long Soldier's Whereas, I saw, in front of me, knee-high, a chest of tumbled stones. I sifted and sifted, picking out a pink one and adding it to my tab. $17.75.
Rose quartz – After my last trip to Towne Center Books, I drove back to work with the crystal on the dashboard, and light danced on the roof of my car. It caused me so much joy I returned for more. I packed a little gold bag full, a deal at $2.99. $3.27.
Potato chips – On the same street, I bought a large bag of truffle potato chips. This food item isn't a shopping-list staple, but these specific chips are special. Last year, we stopped in an Italian deli on a Seattle corner, thirsty and hungry. On the upper floor at a hightop for two, we drank — him, beer; me, rosé — and ate a bag of these chips, which remind us of our adventure. $7.49.
Clothing – A few minutes later and stores down from the salty snack, I stood holding a grey duster against me. "You never buy yourself anything," my supportive fiancé insisted. He's right; I rarely buy myself anything over $20, and, if I do, it's totally a thing (for me). So I took the sweater, which will go with everything, dress socks for him (anglerfish print), and a reusable bag for us to the register because he also decided to treat himself to an atypical grey sweatshirt. $76.73.
All of the little things I bought brightened my recent past and present. This unexpected money began with a priceless moment, slow dancing with my person, and ended with a shopping bag holding an indulgence — that super-soft top — which will sit in the corner like treasure and make me grin every time I walk past. When I finally wear it, I will smile too, even after I more than likely spill coffee on it.
If you have calculated the math, I have $2.08 left. I have been pondering what I want my last purchase to be. Will I buy something little (stamps to mail submissions and letters to grandma) or put a tiny dent in a bigger purchase? I may be holding out because I love the promise of possibilities. Mostly, I don't want this spending spree to be over.
By day, Connie Pan works an 8 to 5 for money. By night, she teaches creative writing to children, serves as the senior editor of Ms. Aligned 2, and revises her novel manuscript. Her writing has appeared or is forthcoming in Carve, PRISM international, Rosebud Magazine, Hawai'i Review, and Bamboo Ridge.
---
Support The Billfold
The Billfold continues to exist thanks to support from our readers. Help us continue to do our work by making a monthly pledge on Patreon or a one-time-only contribution through PayPal.