Everything I Want, Nothing I Need
Every want is a fragment of myself.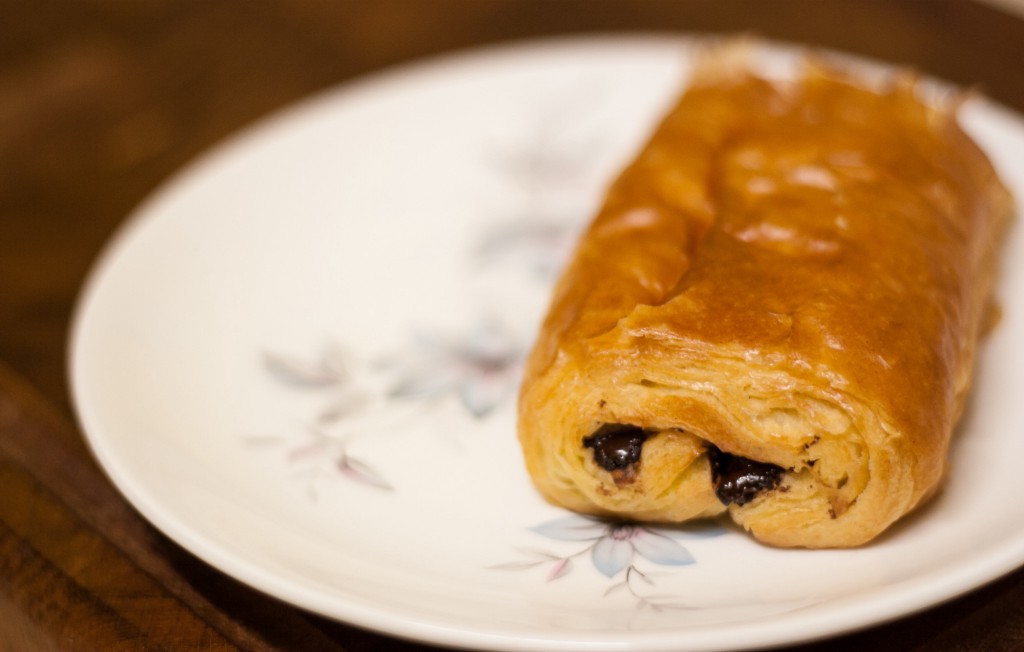 When I pitched this story, I thought I only wanted three things in life (#1, #5 and #7) but as I wrote my draft, all of my other wants floated out of the places where I didn't know they reside. Each want — regardless of where it falls in the spectrum of asinine to poignant — is a fragment of myself from where it came (heart, gut, mind, and bones).
1. I want to work less. I'd like to work 32 hours a week but still maintain financial stability. In my teens and early 20's I routinely worked 12–13-hour work days, and in my late 20s I worked up to three jobs. I'm tired and I want 72 hours of not answering emails, making spreadsheets, meetings, baking, smelling like butter and chocolate, and lifting bags of flour. I want less work hours, and more me hours.
2. I want my boyfriend's brother's kitchen. It's bougie, elegant and its everything I desire. It has a high-powered vent, contemporary range, Sub Zero refrigerator, a cooking and dining island, a porch, an office, a huge TV, and gray curtains — something you'd see out of Apartment Therapy and Martha Stewart Living.
3. I want a lifetime subscription to Cherry Bombe Magazine.
4. I want fancy salad places in my neighborhood. I want a Sweetgreen, Just Salad and Chop't in my neighborhood. I also want a Sqirl. They have to be in my neighborhood and not in Seattle, because Seattle already has everything.
5. I want a rental house. I want another house — a rental — the way some people want babies or a solitaire once they hit a certain age.
6. I want a closet full of gray hoodies. I wear hoodies to work every day, all year long. I prefer men's clothes, generally speaking, and the men's department at H&M sells my favorite type for $20.
H&M Hooded Sweatshirt Jacket $19.99
7. I want my father's approval. My dad is the most impressive man I've ever met. He was head of engineering for over three decades, he had a private chef assigned to him at work, he's traveled the world many times, he owns two big houses (designed and built by an architectural firm), an apartment building, two brand new vehicles, and he's mostly fluent in four languages. Every piece of property he owns he paid for in cash — not with loans or credit — but with manila envelopes thick with cash. Not bad for a man who lived in a farm with eight siblings. He got out of the farm, and got himself a two-year degree. I'm his changeling — the one who didn't inherit any of his STEM smarts. He doesn't get me and I understand his disappointment that he sent me to private school (from kindergarten to my freshman year in college) just to work in a notoriously low-paying industry. Lukas's dad very much approves of me, and I suppose that's enough for now.
8. I want a Vitamix. Lukas and I drink two green smoothies a day. I used to be tremendously skeptical that a healthy diet can revitalize the ravages of age and depravity on our bodies. Until, of course, we started eating and drinking lots of greens and the chronic holistic pain I've had since my teens disappeared in less than a month. I bought a cheap blender a few months ago, and when it's time to replace it, this is it:
Vitamix 5200 Series Blender, Black
9. I want weekly massages. I really want daily massages but I'll settle for weekly. I want a massage therapist to show up in my house and pacify my stressed-out muscles until my body feels like hummus.
Zeel Massage On Demand®: In-home spa therapy
10. I want to eat at Vivian Howard's restaurants in Eastern NC. I'm obsessed with Vivian Howard and her TV show, A Chef's Life on PBS. I want to eat at Chef and the Farmer, (her upscale farm-to-fork restaurant that spawned her TV career, cookbooks, The Today Show appearance etc.) and The Boiler Room, and be a total fangirl about it.
11. I want to not have allergies. I have food allergies and I didn't find out until I was 27. I didn't know I had environmental allergies until last year. I'm allergic to dairy, egg, soy, Birch, cats, and grass. I hate that other people have to adjust their recipes so I can eat, I hate that strong gusts sends me into a sneezing marathon (and yes, I've been medicated for my environmental allergies). I want an unencumbered life where I can eat pain au chocolat and sit on a park, whenever I want.
12. I want The Billfold to live forever.
Ruzielle Ganuelas is a writer, baker and PF nerd in Washington State.
This story is part of The Billfold's I Want It Now series.
---
Support The Billfold
The Billfold continues to exist thanks to support from our readers. Help us continue to do our work by making a monthly pledge on Patreon or a one-time-only contribution through PayPal.