Our Greatest Love Stories Are All About Money
It is a truth not universally acknowledged.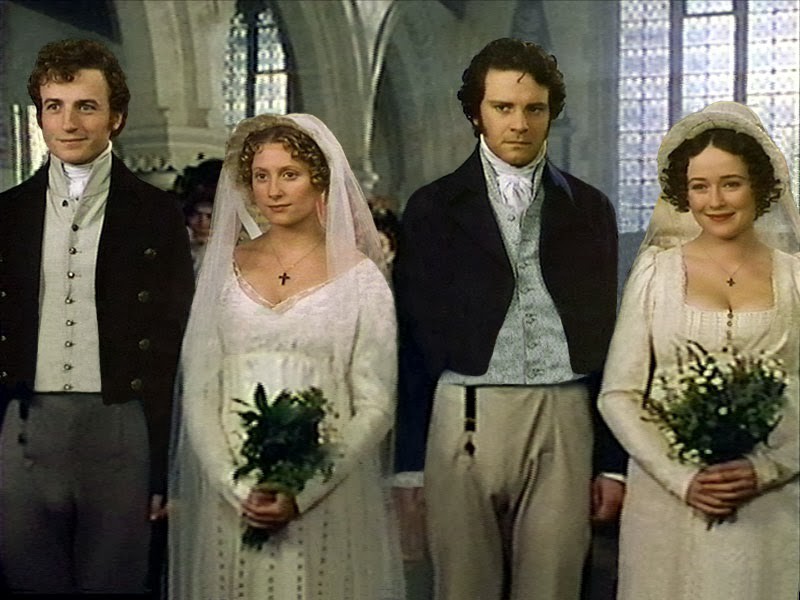 Today, in an article I discovered courtesy of the Seattle Review of Books, a meditation on why Fifty Shades Darker is a fantasy about financial stability with a little BDSM thrown in:
FIFTY SHADES DARKER: It's The Economy, Stupid
Fifty Shades Darker does not do a very good job of hiding its actual motivations, any more than Ana's sleazetastic new boss Jack Hyde. Financial concerns drive the plot from start to finish, and the sex everyone showed up for is just window dressing. This is not a huge surprise; the book remains the only erotic/porn/romance novel I have ever read to include student loan payments as a plot point, and E.L. James' notably clunky writing gets significantly better when she's describing consumer goods. I wasn't expecting quite such perfect camerawork on yachts, apartment interiors, cars, helicopters, swanky parties, and schmancy clothes, all the same.
The article notes all the similarities between Fifty Shades Darker and Jane Eyre, another story that includes—well, you'll want to read the piece for the list of identical plot elements, down to "the mentally disturbed ex showing up at the foot of our heroine's bed," but the most important one is Jane/Ana's view towards the low-wage work available to educated young women in their respective time periods (governess, editorial assistant): the gratitude for having gotten the job, the fear of losing the job, and the desire for something better (and better-paying) than the job.
Or, more succinctly:
Here's your real economic anxiety right here: things are so bad that we can't even have dumb fantasies about fucking without also fantasizing about getting a fucking job.
But I don't want to limit this conversation just to Jane Eyre and Fifty Shades. Are all of our "great love stories," especially the ones written by women, also about financial stability? Pride and Prejudice comes immediately to mind, of course; everything Austen wrote was financially motivated, including her goal of being published.
The March sisters open Little Women by commenting on "how dreadful it is to be poor," and by the end of the book have found wealth in inheritance, marriage, and a carefully managed bank account (sorry, Meg). Romeo and Juliet are doomed not only because of the feud, but also because the Montagues and the Capulets are alike in dignity and Count Paris is related to the Prince. I could write a whole book about personal finance in Anna Karenina.
Even something like Cinderella is all about finding a man who can support you, and that includes both Cinderella and the Stepmother. One of my favorite parts of Disney's live-action Cinderella remake is the scene where Cate Blanchett as Lady Tremaine explains what life is like after losing two husbands—which also means losing your sole source of income, twice.
I could keep going—if we want to talk about money in The Sound of Music, I am ready—but I'll end this here and open up the conversation to anyone who wants to discuss love and money in our favorite stories. Are there any love stories that don't at least hint at the characters' financial stability, if not actual wealth, along with their happily ever after?
---
Support The Billfold
The Billfold continues to exist thanks to support from our readers. Help us continue to do our work by making a monthly pledge on Patreon or a one-time-only contribution through PayPal.