Job of the Day: People Walker
Your own walking companion, for $7 a mile.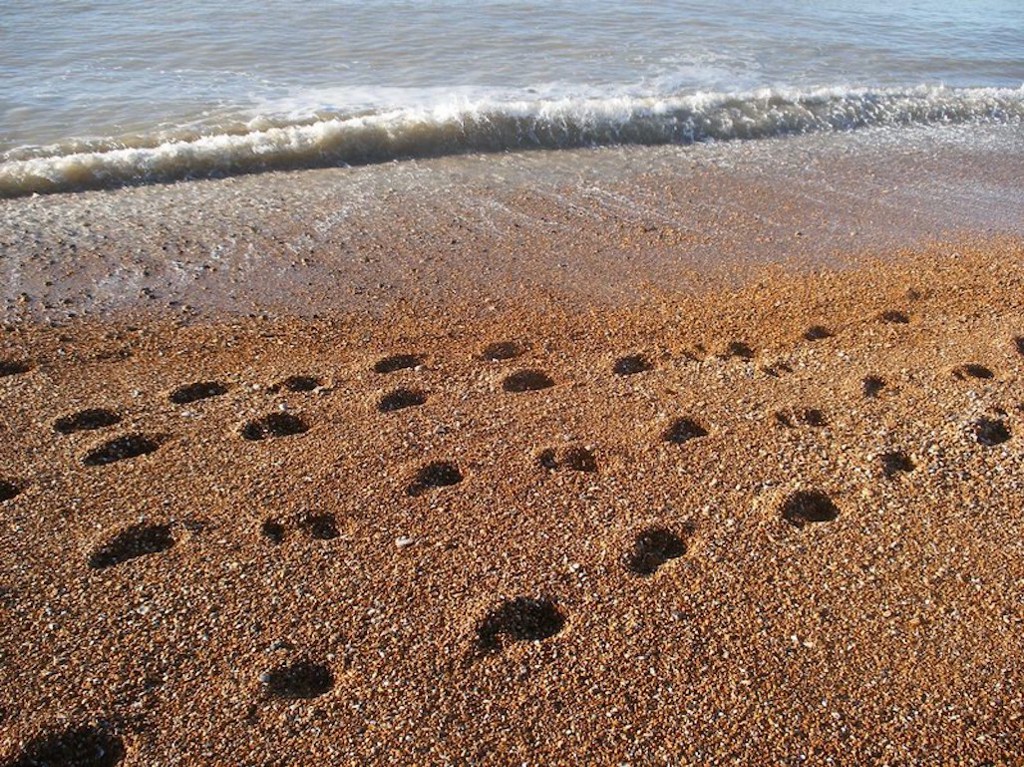 How much would you be willing to pay for company? Los Angeles actor and People Walker Chuck McCarthy charges $7 a mile:
'We need human interaction': meet the LA man who walks people for a living
[McCarthy] walks humans for $7 a mile around the streets and park near his home, pioneering an alternative to dog walking that requires no leash, just an ability to walk, talk and, above all, listen.
The idea initially struck the underemployed actor several months ago as a joke, an imaginary way to make extra cash, until it became real.
It's very real, to the point that McCarthy wants to expand his business to include more People Walkers and, potentially, launch an Uber-style app. When a woman in Pennsylvania asked how she could become a People Walker, for example, she got this response:
Good question! Go to https://t.co/uYuQsz3oOr & send us your email. We'll let you know when the app comes out! @nancywisser #tech #AppStore
The Guardian followed up their initial feature on McCarthy with this question: are we going to see more companies trying to make money by selling companionship?
Loneliness will be the next great moneyspinner | Emily White
In a decade or so, paying for connection may seem as ordinary as paying for therapy. The companionship market will make us uncomfortable, and we'll criticise it, but it will persist. The need for social connection is too primal: if it's the market that's offering us the chance to walk and talk with someone who seems like a friend, we'll be heading towards it, not turning away.
The therapy comparison is apt, and we've already seen sites like Ohlala give people the opportunity to hire other people as their dates.
There's an App Where Men Can Pay Women For Dates
But there's always been a companionship market, even if we aren't paying someone $7 a mile to walk next to us. I'll start running down the list of "places/organizations that charge money in exchange for putting us in proximity to other people:" bars, clubs, fraternities/sororities, social dance classes, most social-themed classes, gyms (to an extent; don't talk to the person with their headphones in), concerts/shows, even stuff like gallery openings and author readings if you do your part and make a donation or buy a book.
Sometimes the companionship market involves you bringing your own friends and paying for the ability to share a pitcher and a pile of happy hour nachos, and sometimes the companionship market hints that you'll be able to make new friends if you pay up and show up—but, as anyone who has gone to a bar or a public event by themselves knows, you're only paying for the potential of meeting somebody. There is no guarantee that anybody will talk to you, and even if you are careful enough to read body language and then bold enough to say to the person next to you "…I really like the use of negative space in this painting," the odds are that the person will nod, say "me too," and that'll be it. Maybe the other person doesn't really want to have a conversation (IN WHICH CASE, GOOD ON YOU FOR NOT PUSHING IT), maybe you're both too shy and nervous to continue, and maybe you were totally bluffing about the use of negative space in that painting and it wasn't actually worth commenting on.
So now we might have a companionship market that will give us exactly what we pay for. The real question is what will happen after we start emotionally bonding with our rented friends.
---
Support The Billfold
The Billfold continues to exist thanks to support from our readers. Help us continue to do our work by making a monthly pledge on Patreon or a one-time-only contribution through PayPal.