How a Dancer in New York City Earns a Living
Garnet Henderson's freelance jobs help her fulfill her dreams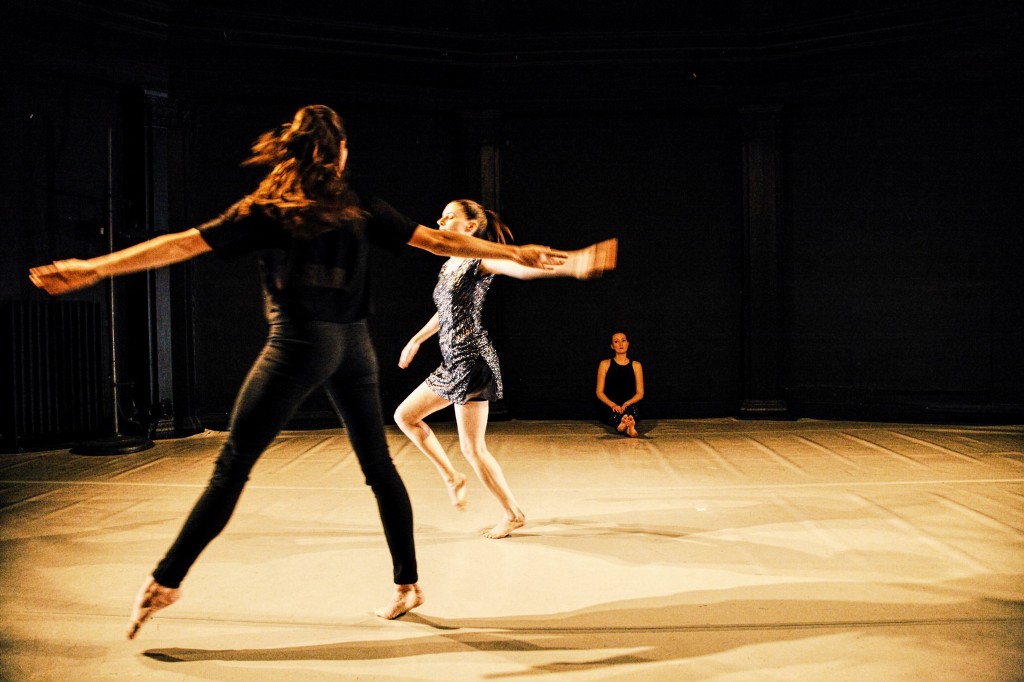 The "gig economy" has become our latest job market buzzword—and for good reason. As Time Magazine reported this summer, over 53 million Americans freelance and, on average, earn 17 percent more per hour than conventional full-time employees—but they pay those earnings back by being responsible for their own taxes and benefits. Freelancers also earn 28 percent less throughout their careers because they work fewer hours.
The Gig Economy, by the Numbers
To better understand the gig economy, I reached out to a fellow freelancer, Garnet Henderson. She's a dancer living in Manhattan. She's also a self-employed personal trainer and freelance writer. Her biggest bylines include Vice, The Guardian, and Dance Magazine. We talked about income, expenses, client recruitment, and being self-employed.
What are your streams of income? How do you earn money?
I'm a professional dancer and choreographer, but performing artists aren't paid very much. That's probably the most important thing in my life, but it's the thing I earn the least money from. I'm reaching into new ways of fundraising, but if I get an actual paycheck from [dancing or choreographing], it's usually a small stipend or performance fee. I have expenses for that, because I pay for rehearsal space and when I have other dancers working with me, I pay them.
I don't believe in asking people to work for free ever.
My largest income stream is personal training. I'm self-employed, so all my clients pay me directly. I'm not an employee at a gym. I'm also a freelance writer.
How do you recruit clients for personal training?
The best thing for any business still, even in the age of the internet, is word-of-mouth referrals. Now that I've been training for awhile now, I rely on word-of-mouth referrals, but when I first started out, other than maybe a friend mentioning someone, "I know somebody's a personal trainer," I had no way of getting word-of-mouth referrals. For a while, I used Thumbtack and I got quite a few clients. Thumbtack is a site that allows people to hire local services of all kinds, not just personal training. It was a really good tool for me, but then it got bigger and more people got on it. The price point got pushed extremely low, which is kind of a bummer. I don't know how personal trainers can earn a livable income [with these rates].
I still use Find Your Trainer, which is more like Uber. It has different profiles of trainers and you can search trainers that can come to your apartment or are available at a facility. [Potential customers] can look at my profile and reviews, message me, and book a session with me directly through the app. It's not something I would rely on to build my entire business on, but it's a nice way of filling extra spaces in my schedule that I didn't have before.
I spend the most time maintaining my website — making sure it looks nice, professional, and always up-to-date — and social media. I haven't gotten clients solely from social media, but clients found my website from Google. I think people find me from searching "personal trainer in Chelsea."
Do you experience gaps in your income? Are there times where business is slow or inconsistent?
Yeah, right now actually — summer is the slowest time across the entire fitness industry. I knew that would be the case going in, so I try to prepare. When I have lots of work, I really try to embrace it.
In the summer, I started choreographing a new dance because I had extra time; a lot of my clients are out of town. I try to take advantage [of my time] as much as I can, although it can still be a downer.
It's always frustrating making less money than you would like.
Do you save up all year, then? Or are you pursuing different forms of work during the slow periods?
I try to save up as much as I can. I do more writing when training is slow. I'm always learning lessons as I go, but it often takes an entire year for me to implement them. What I learned this year is that I should ramp up my pitching in May before the season starts. Editors, even though they still publish, are also less responsive in the summer I find. Rather than waiting around in the summer, I should pitch a lot in the spring and hopefully line up work for the summer months.
Describe your living situation and expenses.
I live in New York City in a two-bedroom apartment, so I don't pay my rent alone. I train people in a private gym, so that's an expense. My clients pay me and then I pay a fee per session to the private gym. I still make a lot more per hour than I would if I was an employee at a gym. Gyms make a ton of money off of personal training, but they'll charge like over $100 an hour for a session with a trainer and pay the trainer like $20 to maybe $35 an hour. I can then charge based on my own small business expenses, such as a MetroCard and QuickBooks.
For dancing, I pay for dance studio space, any dancers I have working for me, costumes, and other related expenses. I'm trying to get better at fundraising for my dancing rather than paying out of pocket. I'm just now getting finished with setting up a Patreon page. For me, it's helpful to have ongoing support with pledged donors. Previously, I've done project-based fundraising.
Garnet Henderson is creating Dance | Patreon
When did you start working as a freelancer?
Straight out of college. I don't advise it for everyone. I had excellent financial aid in college, and that's the number one reason I could do [this work]. I graduated without debt and I'm absurdly lucky, because I didn't have any money to pay for college. Out of the many things I worry about, student loans aren't one of them.
What do you like/dislike about your job(s)?
There's always a chance that I could run into a slow period. Especially with personal training, I've had clients have to stop training with me out of the blue. Somebody broke up with her boyfriend and moved back in with her parents in New Jersey. Things like that happen in peoples' lives and that can be the most frustrating. Summer will be slower, but I can't anticipate losing a client.
I genuinely like all the things that I do. As a dancer, it's virtually impossible to live in New York and make a living wage through dance work alone. A lot of dancers and artists in general bounce from job to job in the service industry. It can be tough to find something consistent or fulfilling. I worked in a restaurant through high school. I did other custom service jobs in college, that I didn't want to do if I could help it.
Is it possible to manage a full-time job, say as a personal trainer or staff writer for a publication, and still dance?
It would be really hard.
I know a couple of people that have more like 9-to-5 jobs and still manage to dance, but there always comes a point where they have to choose one or the other.
You need to have a schedule with some level of flexibility in order to dance for performances and rehearsals. If I worked at a gym, I would have way less control over my schedule.
Danielle Corcione is a freelance writer based in Omaha, Nebraska. Her work has recently appeared on Vice, Salon, and more. Follow her on Twitter via @decorcione.
---
Support The Billfold
The Billfold continues to exist thanks to support from our readers. Help us continue to do our work by making a monthly pledge on Patreon or a one-time-only contribution through PayPal.