"I Won't Marry Down:" Let's Talk About Downton Abbey, Season 6 Episode 5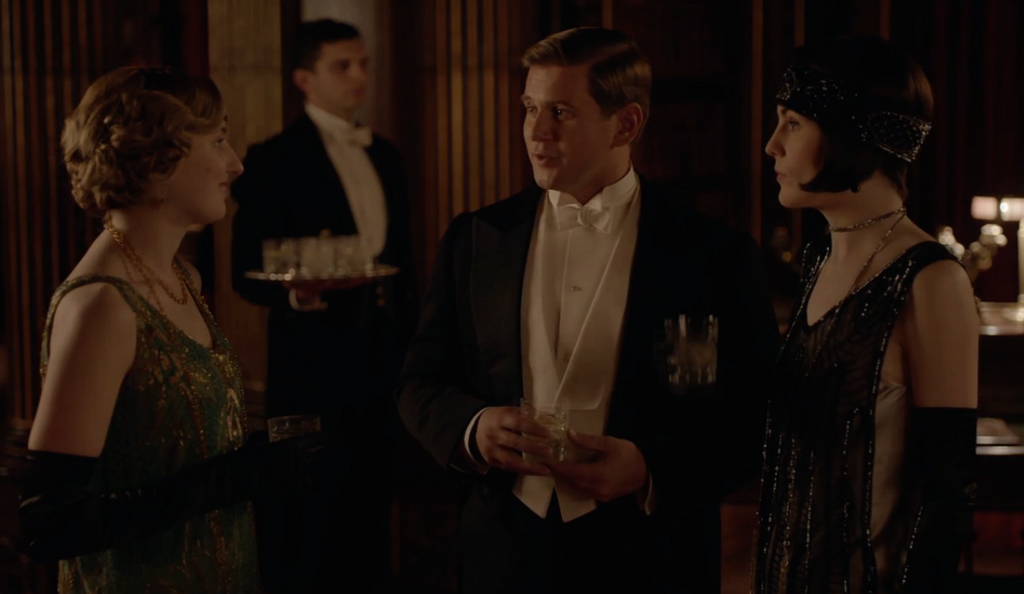 Contains spoilers for Downton Abbey, Season 6 Episode 5. If you've seen other season 6 episodes, let's keep the discussion just on episode 5 to avoid spoiling anyone else.
"I don't mean to sound snobbish, but I won't marry down," Mary tells Tom, trying to explain why she is not as interested in Henry Talbot as he is in her.
I can see what the show is foreshadowing—Mary is going to slowly warm to Henry's advances—but I can also see my own life in Mary's statement.

Like Mary, I have a life and a career that I love. I put every available energy into building my own estate, managing both the current harvest and the one I hope my work will yield in five years.
Anyone I date has to understand that this work is the most important thing in my life. Someday, they may also be the most important thing in my life, but that isn't going to be today. No "how are you doing?" message on any dating service is going to be more interesting than what I am doing right now—which is either writing, planning my career, or spending time with the people I love.
In many ways, my life is full. I have what I need and I am happy with what I have. Finding someone who can add to this happiness would be marrying up. Anyone who pulls me away from it is marrying down.

Also, Henry Talbot is a mansplaining jerk. "I'm going to drive a car, and you're going to watch me." "I'm going to teach you how to enjoy cars properly." (Why does no one reference that Matthew, Mary's one great love, died in a car accident?)
At this point, I'm hoping Mary goes to that dinner with Henry and Evelyn Napier and leaves the room with a new boyfriend.

Whenever I see Mary, Tom, and Edith gathered together, I immediately think "each of you has a partner who has died." It's worth noting that a show like Downton has to kill off these partners, first because the actors want to pursue film careers and second because Downton has always been a show about the simultaneous turn of two centuries.
This means that to allow these characters the same challenges that young adults experience today—a succession of partners, each pairing becoming more complicated as we become more established in our own adult lives—Downton has to excise characters and break up relationships that would have assuredly ended in marriage (and occasional infidelities).
What do I mean by "more complicated?" Edith, Mary, and Tom are all single parents. Edith runs a business and Mary runs an estate. Their time and interests are, for the most part, already distributed. The people they build their lives with have to understand that three-quarters of that life is already built.

Fellowes gives us two examples of how this might work: Edith appears set to end up with a perfect match, after a string of not-quite-right older men. This makes sense, now that Edith is entering her late twenties; that was about when I became more interested in the men my own age than I was in the men a decade older.
Mary, on the other hand, is approaching the age where her peers will skip her over in favor of a younger woman, one whose life isn't quite so allocated and organized. There will always be a few people who view her as a potential partner, of course—first because she is undeniably attractive and second because they see it as a chance to marry up, to improve their own lives by tagging on to hers.
And Mary isn't going to marry down.
Previously: On Self-Made Success: Let's Talk About Downton Abbey, Season 6 Episode 4
---
Support The Billfold
The Billfold continues to exist thanks to support from our readers. Help us continue to do our work by making a monthly pledge on Patreon or a one-time-only contribution through PayPal.