"If It Paid Weekly, I Did It": My Instagram-Friendly Life On The NZ Road
by Bethany G. Rogers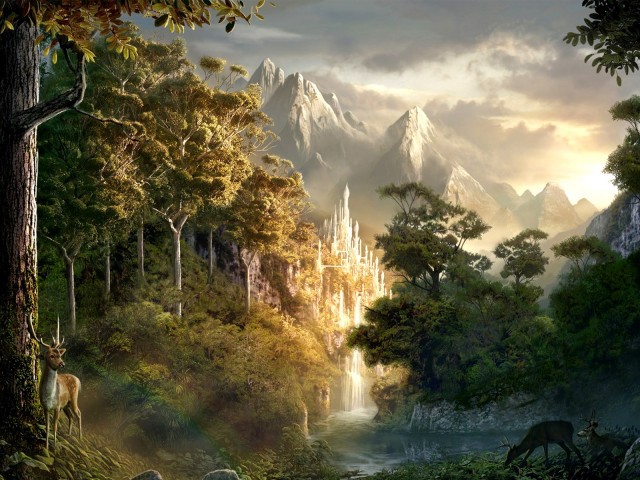 I quit my job fitting shoes in a northern English city, wrote a hideous, pleading pitch to Lonely Planet (I'm still waiting to hear back), and travelled with a smattering of savings through China, Hong Kong, Thailand, Malaysia and a little bit of Australia before arriving in New Zealand. Broke.
My backpack still on my shoulders, I persuaded the front desk staff in a downtown Auckland hostel to let me work for accommodation, because I couldn't afford to pay for it. Though it ultimately proved uneconomical — four hours work a day for my part of a windowless eight bed dorm — it bought me some time and friends.
The friends turned out to be most useful. Not just because you make the bestest friends scrubbing men's showers on your 22nd birthday, but because those people had been there three weeks longer than I had. They knew where to go and where not to go for jobs.
Agency work proved to be the smartest choice. Holiday pay is attached to your wage, so you can scrape by on just over the minimum wage. It's a great way to make connections and, though it's a big NO in the agency's eyes, bars and hotels that like your work ethic will take your contact number. You can then work for them directly and negotiate better deals.
Working 50–70 hours a week, I made 5,000 NZD in six months. Enough to set off travelling across the country.
Five incredible bungy-jumping, hobbit infested, mountain climbing months later, I arrived in Queenstown, the adrenaline capital of the world. Broke.
A stunning tourist resort, the 19,000 strong town hosts two million visitors each year. Australian dog food tycoons build flash holiday homes in Queenstown. There's a mountain top golf course and four jet boat companies.
Living in Queenstown doesn't come cheap.
Setting up life in a playground for Aussie millionaires came with its own unique set of problems. Summer, the mountain biking season, and winter, the ski season, both see a huge number of seasonal workers descend on the town. Hundreds want to work for the ski areas to get free lift passes. The jobs with the best perks tend to have you working hard for little money.
Houses were built quickly and cheaply back when the resort was New Zealand's summer playground and fuel was cheap. Windows are single glazed, there's little to no insulation, and log burners are common but dry wood isn't.
Now, with demand for seasonal workers high, demand for housing higher and with more rich retirees bidding for their slice of heaven, rent is high and minimum wage jobs are competitive.
I was lucky to find a job as a barista, a skill I'd picked up while working for the agency. I shared a house with a large group of boys until the owner moved abroad and chased us all out. Another common occurrence in Queenstown. Houses get sold, or the owners move away, or back in, and all the tenants need to get out.
Having bond money saved up so that I was ready to bid on a room at any moment became a life-saver.
Housing and job niggles aside, it was cheaper to live in the resort than holiday there. I couldn't afford to holiday in Queenstown, but if I cleaned toilets and made coffee (not necessarily in that order), I could pretend to holiday there on my days off.
I spent the winter travelling the area around Queenstown, scrambling up mountains and learning to snowboard down them with gear borrowed from fellow travellers. It took me eight months to save up for my next trip outside of Queenstown.
For a month, I travelled more of New Zealand in relocation cars. Relocations allow free rental, provided you relocate the car to an agreed destination at an agreed time. It's a fantastic money saver — that is, unless you're not insured and accidentally scratch another car in a car park.
Though 'twas but a scratch, as Shakespeare would say, my traveling came to an abrupt halt when I had to fork out 2,000 NZD for damages. Insurance companies take 6,000 NZD from your credit card until the claim is settled, so each day of arguing cost more on the credit card; I gave up and coughed up.
I've never travelled or hired anything without purchasing insurance since.
Back in Queenstown and staying for free with my new boyfriend, I again signed up with an agency, waiting tables and cleaning private 14-bed homes.
My working holiday visa had expired, but my Kiwi boyfriend sponsored me to stay in the country. It took an interview (what colour is your partner's toothbrush?), a lot of paperwork and a few hundred dollars in fees. I also had to pay for a chest x-ray and a police check, in case I'd magically picked up an infectious disease or committed a crime in the UK in the two years I hadn't been there.
That summer, a spate of random jobs followed. Cleaning at a hotel, a short spell in a café that didn't pay and eventually an eight-month stint as a supermarket fishmonger. If it paid weekly, I did it.
My days off were crammed with mountain biking, stand up paddle boarding, and the odd free jet boat ride. I'd never done any of these activities before, but working in the midst of it all, incredible travel and adventure opportunities popped up.
A housemate, a bored local guide, or a chance acquaintance in the pub … seemingly normal connections presented fabulous opportunities. My Instagram and Facebook accounts gushed excitement, adventure, blue lakes and pretty mountains. Nobody needed to know I was spending forty hours a week with dead fish.
I've recently returned from another trip. Through friends and connections, I had finally stepped up the ladder and gained a graduate-level job in a public relations company. But I had to quit to be able to visit my family in the UK after almost four years away.
The two-month trip included stop offs in Tokyo, Amsterdam and Sam Francisco. It took nine months to save 9,000 NZD. Enough for insurance, flights to the other side of the world, and sufficient cash to survive an unfavourable exchange rate.
All my fellow graduates in the UK had settled into graduate level jobs, had experience in their chosen fields and were beginning to dip a toe into the property market.
I had to admit to them that the pretty pictures, the adventure lifestyle, and the Queenstown address had come at a cost. I'd developed no professional skills in my chosen field. Sure, I can fold hospital corners and gut a flat fish, but I have little chance of stepping up the career ladder. A smaller chance still of earning enough money to put down a deposit on a mortgage.
But hey, my Instagram account looks great.
Bethany G. Rogers has been shortlisted for her creative fiction and regularly writes articles about travel, food, and more serious stuff. Follow her adventures at bethanygrogers/tumblr and on Instagram @bethanygrogers.
---
Support The Billfold
The Billfold continues to exist thanks to support from our readers. Help us continue to do our work by making a monthly pledge on Patreon or a one-time-only contribution through PayPal.