Gaming Live-Stream Site Twitch Provides Income Opportunities for People With Disabilities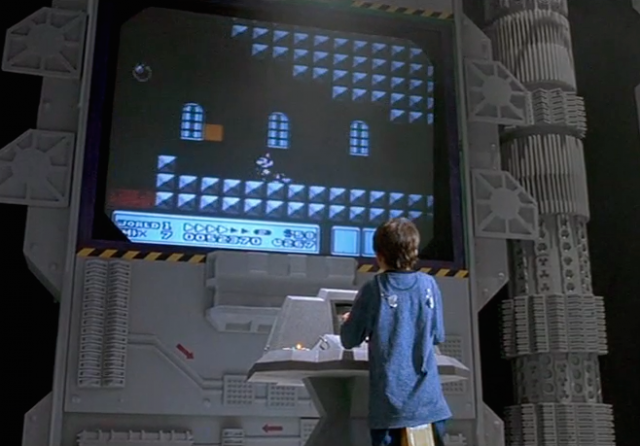 If you're not already familiar with Twitch — and I wasn't, until this summer — it's a site where users live-stream themselves playing various popular games like Hearthstone or Diablo. Although some Twitch streaming is for the love of the game, many people are in it for the cash; Twitch streamers earn money via sponsorships, user donations, and user subscriptions. As with YouTube, Vine, Bandcamp, or any other online venue, there are a lot of people making a little bit of money and a smaller number of people earning a decent living.
The Guardian recently profiled one of the people making a living on Twitch: a 23-year-old woman with epilepsy who goes by the handle Mackenseize.
Mackenseize's epilepsy is an important part of her Twitch story, as it is for many people with disabilities who are using Twitch to make money. As The Guardian explains, Mackenseize is unable to hold a traditional job. (She tried, but employers were not willing to accomodate her occasional seizures and her need to take time off work.) Simply going out in public has its hazards; Mackenseize refuses to ride the bus because "if she suffers a fit on board, well-meaning members of the public inevitably call for an ambulance to take her to the hospital — a costly trip in the US."
So she plays games on Twitch instead. She built her fanbase up to 27,000 followers, who give her money either through one-time donations or monthly $4.99 subscription payments. Through this, she earns a living and is working on paying down the $30,000 she owes in medical debt.
And yes, Twitch is work:
"I knew that this wasn't going to go anywhere if I only streamed for a few hours each day, or only every other day," [Mackenseize] says. "I had an opportunity, and I wasn't going to waste it. Almost from the start I was doing 60 hours a week. I'd wake up, get dressed and showered, then start streaming from 11am through to 11pm every single day."
The Guardian lists other Twitch streamers with disabilities who are making a living playing games online:
There was NoHandsKen, a quadriplegic streamer who is dependent on a ventilator to breathe; Brolylegs, who, despite having no arms, is an expert player of Street Fighter, a game that requires immense dexterity (he describes himself as the "best Chun-Li with no hands"); DHHGamers, which stands for Deaf and Hard of Hearing Gamers, a Twitch community for hearing-impaired gamers who stream and play a variety of online games; and a slew of others.
As with any other online activity, Twitch streamers owe part of their success to continued interaction with their fans, who send them messages as they play (these messages can be seen as part of the Twitch stream, as can side conversations fans have with each other). They also have to be very, very good at these often difficult games; fans don't mind watching a bit of struggle now and then, but mostly they want to see people win.
And so do I. I love that Twitch exists, and that people like Mackenseize can make a living using the site. For every story about the gig economy, there's a story like this.
Who here watches Twitch, and who are your favorite streamers? Do any Billfold readers stream on Twitch and earn money?
---
Support The Billfold
The Billfold continues to exist thanks to support from our readers. Help us continue to do our work by making a monthly pledge on Patreon or a one-time-only contribution through PayPal.