Food Cart Entrepreneurs, Maple Syrup Mafias, & More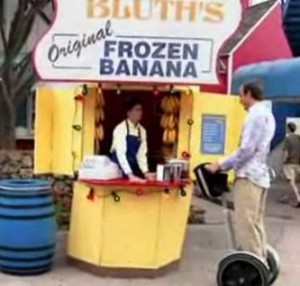 This profile of a self-made food-cart entrepreneur in Munchies will make you smile:
Portland's Nong Poonsukwattana found her first food cart in 2009 off an anonymous Craigslist ad. She had to drive way out into the Oregon boonies to make the purchase, and when she got there, the seller made her bid for it against another interested buyer (Nong won out, but ended up paying $400 more than the asking price). After she transported the rickety wooden cart back to Portland, she discovered that the inside was filled with moldy kettle corn.
"The popcorn was like ten years old," laughs Nong, a native of Thailand. "That was my first experience as an entrepreneur."
Six years later, the charismatic chef has expanded to two food carts, a food truck, and a restaurant, and has become a bit of a local celebrity. …
"In my first two years of the food cart, people said that I'd reached the American dream," says Nong. "But I didn't know what that was so I Googled it: What is the American dream?"
She pauses to take a bite of Smørbrød du Jour, and compliments of the chef. "My translation of the American dream is that you get to do what you love. That is the American dream for me."
She got famous selling only one dish, chicken and rice ("the best chicken and rice I can make").

Did you know that "Quebec is the Saudi Arabia of maple syrup"?
Canada takes its maple syrup business very seriously:
This food fight has shattered the bucolic image of sugaring-off season here. Producers whisk away their sweet liquid by night, trade in "black market syrup" and rage against what they call the "mafia" of the producers' union.
In a bizarre twist that made headlines across Quebec, the federation this month stationed security guards in several sugar shacks, to stand over the farmers and watch that they don't sell a drop of maple syrup outside the iron confines of its cartel.
When one producer gave a visiting reporter a small tub of maple butter as a souvenir, it came with a warning: hide it in his pocket, to avoid the prying eyes of a guard stationed just outside the sugar shack.
"It's worse than drugs," says Grenier. "There's not a single pusher who would get pursued like this or pay fines like us."

Pitch Perfect 2 outperformed Mad Max this weekend.
Tom Hardy, George Miller, and Mad Max: Fury Road were run over by Anna Kendrick, Elizabeth Banks and the young harmonizers of Pitch Perfect 2 in a game of chicken between two sequels with equally passionate fan-bases.
In the end though it was Pitch Perfect 2 that won out taking in a robust $70.3M in 3,473 theaters for a healthy per-theater average of $20.2K. Meanwhile Mad Max: Fury Road took in $44M in 3,702 theaters for a respectable $11.9 take per theater.
$70.3M = how many bags of popcorn consumed, do you think?

Everything you ever wanted to know about olive oil.
the extra-virgin designation doesn't necessarily mean the oil is any good. …
1. Buy oil in dark glass containers. Or, better yet, tins, and reject anything, even in a dark bottle, that an enthusiastic shopkeeper has displayed in a sunny window or under bright lights. It will have deteriorated within days. It cannot be said often enough that olive oil is extremely sensitive to heat and light.
2. Do judge by the price tag. Like the best wine, the best extra-virgin costs a lot. That's because it is hand-harvested, pressed within hours of picking and milled locally, if not actually on the estate where the olives grow.
3. Be a label snob. Right there on the bottle it should state where the olives were grown, and possibly which varieties were used and where and when the oil was made. It may even give the free oleic acid content, a measure of rancidity, at the time of pressing. Producers of the best oil would never put a product on the market with a grade over 0.3%, and many find even that figure too high. Endorsements on the label — by which, I do not mean gold medals at the Paris World's Fair of 1937 — can also indicate quality. DOP, DO, DOC and PDO identify oil produced according to a "protected denomination of origin," a certification controlled by the European Union, which includes top oil producers in Spain, Greece, Italy, Portugal, France and most recently Croatia. The California Olive Oil Council endorses high-quality oils produced in that state. Organic certification is also a good guarantee that an oil is what it claims to be.
---
Support The Billfold
The Billfold continues to exist thanks to support from our readers. Help us continue to do our work by making a monthly pledge on Patreon or a one-time-only contribution through PayPal.