It's National Singles Day in China, Buy Something!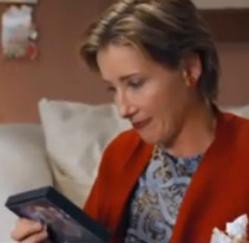 I walked out of the shower this morning and NPR was like, "Today's date is November 11th, which is ELEVEN-ELEVEN, ONE-ONE-ONE-ONE…" and I was like, "Wow is this the state of radio today?" I thought they were going to remind me to make a wish.
Turns out they were talking abouthttp://thebillfold.com/?p=62958 how it's NATIONAL SINGLE'S DAY in China, which the internet garbage mall Alibaba has co-opted for their benefit and now earns the GDP of a small country on days like today. Last year, the site made $5.7 billion dollars in sales. Today was a new record: over $9B. The radio guy was like, "This may speak to the fact that there is a burgeoning middle class in China!" Sounds burgeoned to me. Businessweek has more:
Alibaba has every reason to open its arms to any who want to shop on Singles Day. The e-commerce giant already convinced a number of U.S. companies — including Costco, American Eagle Outfitters, and Calvin Klein — to participate for the first time in this year's event. Twice as many Alibaba servers will be running overseas in time for Tuesday's extravaganza, and an arrangement with China's postal service will ensure that goods can be shipped to more than 220 countries around the world. It's all part of the goal to make Singles Day "a true global shopping event" within the next decade.
Even with Costco taking up the mantle, the holiday hasn't quite caught on over here in the old U.S. of A. Perhaps mostly because today is already Veteran's Day, the day we thank people for risking their lives to defend our country.
Maybe one day there will be no more war and we won't need other people to reproduce (I mean, we barely do now) and on 11:11 we will all just buy ourselves a really good sandwich. In the meantime, as Mike put it last year, "here's to all the single people out there today — may you find yourself a deal, or be content with what you already have."
---
Support The Billfold
The Billfold continues to exist thanks to support from our readers. Help us continue to do our work by making a monthly pledge on Patreon or a one-time-only contribution through PayPal.