What Would You Do for $1000 an Hour?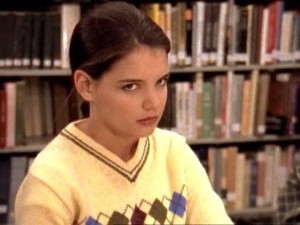 In college, we spent a lot of time playing a fun game called "Would You Rather." Like, "Would you rather have to vomit every third time you opened your mouth, or take a dump on your favorite professor's desk chair?" Sometimes the questions went beyond bodily functions to money: "Would you rather steal $10,000 or have it given to you because a relative you loved died?"
Nowadays everyone just plays Cards Against Humanity.
Let's be retro! Would you rather make $1000 an hour by shaving monkeys for use in labs, or by being Anthony Green, doing "guaranteed results" remote test-prep for Manhattan's richest children and having to answer to their parents?
Green is one of the premier SAT and ACT tutors in New York. His company, Test Prep Authority, serves some of the richest kids in America. Using a student's PSAT, the practice exam, as a benchmark, Green promises he can help raise scores an average of 430 points on the SAT (and 7.8 points on the ACT) — "higher than any other tutor, class, or program in the country," according to his website. That promise seems to be enough for his well-heeled clientele. And for this very small but wealthy minority, money is truly no object. Green charges $1,500 for 90 minutes of one-on-one tutoring, and he insists on a minimum of 14 90-minute sessions, with very rare exceptions. What's more, the sessions happen exclusively over Skype. Green's pupils have never stepped foot inside of his eclectically decorated townhouse.
In the article, Green acknowledges that the system is broken, that the SAT is a "blatant class indicator" and "the entire system of standardized tests and higher education is completely ridiculous and ludicrous." But as long as that system exists as a supposedly "objective" way of sorting students, he will help the most privileged succeed. AMERICA.
---
Support The Billfold
The Billfold continues to exist thanks to support from our readers. Help us continue to do our work by making a monthly pledge on Patreon or a one-time-only contribution through PayPal.