The Cost of Things: Freezing Your Eggs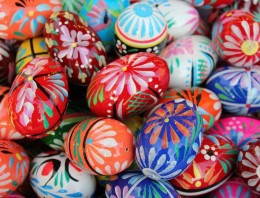 Doree Shafrir has written a fascinating Buzzfeed confessional about deciding whether or not to freeze her eggs. One issue to consider: cost.
I told my therapist that I was considering freezing my eggs, and she said she thought it was a good idea if it would alleviate some of the anxiety I felt about dating, and I said it would but it would also cause me a different kind of anxiety because it was so expensive in New York City — thousands of dollars in tests, then thousands of dollars for the drugs to stimulate egg maturation, then thousands of dollars for the extraction of the eggs. All told I would be looking at close to $15,000 to buy myself a few years of reduced anxiety, plus $2,000 or so each year to keep them frozen. I told myself it could be amortized over, say, five years and then it didn't seem so bad. Still, I needed to come up with the money, so I cashed in a couple of 401(k)s from short stints at other jobs that had a couple thousands dollars in them each, and put a freelance check in my savings account, and figured I would charge the rest.
How much is it worth to you to quell a real and debilitating anxiety? My mom always says, If you can solve a problem with money, it's not a real problem. But if you have to cash in 401(K)s and run up credit card debt to give your fertility a fighting chance, you're not solving a problem with money at all; you're potentially impoverishing your future self to benefit your present, and trading one immediate anxiety for another eventual one.
To her credit, Shafrir realizes this. She decides not to go through with the lengthy, arduous, and hardly foolproof procedure that she cannot afford. She still has options! Getting knocked up the old-fashioned way. Or adopting. Though, as the commenters point out, adopting an infant is similarly or more expensive.
Costs for an adoption vary widely from $0 to $50,000 depending on the type of adoption pursued. It generally costs from $0 to $1,000 to adopt a child from a County Foster/Adopt program. These children are often older, but sometimes infants are placed. A voluntary adoption of a newborn through a non-profit agency will generally cost between $10,000 and $25,000. Attorney adoptions of newborns generally run from $20,000 to $30,000.
Is this something you've considered or tried? Are you considering or even trying it right now? How much does cost factor into your decision making?
Also, if ladies put off baby-making to focus on their careers, can they write off freezing their eggs as a business expense? #RealTalk