How To Be Anna Holmes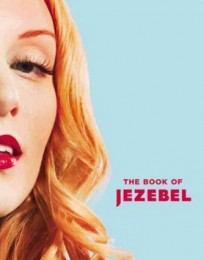 I wish I could say the woman I worked for was a mentor, but she was not. Her work as an editor certainly taught me things, but she was either too distracted by her own job or contemptuous of the fact that I had a lot of energy or ideas. I remember telling myself I would never do that if I were someone's boss. It was very disappointing when some of the other assistants were getting promoted and I wasn't. I felt like I had failed somehow. [In retrospect] I wouldn't have let my feeling ignored and undervalued get to me. I wish I had known then that everything would be OK, and my worth did not rest on getting promoted to this higher position.
For Cosmo, Anna Holmes talked to Jill Filipovic about her career path and how she came to be the founder of Jezebel, a Times columnist, and now, Felix Salmon's boss at Fusion. It is basically a no-bullshit job history, and full of insight and realtalk.
Throughout my 20s, a lot of the people I was friends with worked in magazine publishing, and we were all freaked out and didn't know what we were doing. I felt very alone, even though, in retrospect, people were all feeling afraid. It seemed too vulnerable to admit to weakness.
Here's to admitting weakness! And being freaked out. And also doing good, honest work while being a badass.
---
Support The Billfold
The Billfold continues to exist thanks to support from our readers. Help us continue to do our work by making a monthly pledge on Patreon or a one-time-only contribution through PayPal.