The Weird World of Financial Aid at Boarding Schools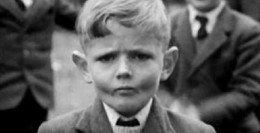 Paul Sullivan at the Times covers the strangely inconsistent and subjective ways fancy private schools dole out financial aid to prospective students. In a world where tuition is so expensive even parents who make hundreds of thousands of dollars a year apply for financial aid — and get it! — each school has its own system, and lemme tell you, it ain't no FAFSA.
Not all debt is the same. Mr. Marshall said he did not look favorably on a family with $100,000 in credit card debt but was more sympathetic to a family that has run up medical debt or is paying for an elderly relative to live with them.
…If the money isn't tied up in [a college savings] plan, his school expects one-eighth of college savings to be available toward a ninth-grader's tuition.
Parents' lifestyle matters. In some cases, where parents have contested an award, Mr. Marshall said he has gone so far as to ask them to show him a monthly budget.
Even the plain old DAY schools are fighting similar battles:
In the more affluent areas, parents sometimes need a reminder of what constitutes need. "You cannot be a member of a country club," said Molly King, head of Greenwich Academy, a prestigious all-girls school from prekindergarten to 12th grade. "You shouldn't have a second property, a boat, expensive vacations."